Some of the links below are affiliate links, so we may receive a commission, at no cost to you, if you make a purchase through a link. Check our disclosure for more info.
HEALTHY VEGAN MEAL PREP IDEAS, EASY TO COOK AND DELICIOUS TO EAT: BREAKFAST, LUNCH, DINNER, DESSERT & SNACKS
Up until a few years ago, I didn't even know what meal prep was!
But now I am in love.
Meal prep for the week is a great way to save money on groceries, save time and eat healthy food every day.
Sometimes vegan recipes can feel a bit laborious and complicated. That's why I put together a list of vegan meal prep ideas are not only delicious but easy to make.
Whether you are just starting out on a vegan diet, you are just trying it out for a few weeks, or you are a plant-based expert, meal prep is a great way to sort out your weekly food in very little time.
But what is Vegan Meal Prep?
Vegan meal prep is all about cooking a few healthy meals ahead of time and portioning them out through the week.
You decide what to eat, prepare a grocery list based on the recipes you picked and batch cook your meals altogether.
This will help you to save time, money, and eat much healthier unprocessed plant-based meals.
Vegan meal prep is perfect if you are:
working full-time and want to save money on lunches
a student that wants to have food ready on the go
busy parents that want to get their family eating healthy meals
conscious about food waste
someone who hates cooking every day, and prefer to concentrate the effort to once or twice a week!
Need a hand meal planning? Just download my free templates!
How awesome would it be not to have to think about what's for dinner for an entire week? Weekly meal planning can do that for you! Just download my free weekly meal planners in two beautiful designs to kick-start your meal planning journey.
And if you need someone doing all the thinking for you…
Sometimes you just need an easy no-brainer plan to follow.
So, while I was looking for a solution for the perfect vegan meal plan, I came across Melissa and her amazing The Fresh 20. For a few dollars a month, Melissa will send you a delicious meal plan for the week. Each plan will require you to buy only 20 ingredients and you can prep a whole week worth of meals in 1 hour!
Don't miss out! Try The Fresh 20 meal plan by clicking here and selecting the VEGAN option.
Vegan Meal Prep Ideas: How To Get Started!
With so many recipes to choose from, you will never run out of options for breakfast, lunch, dinner, snack or dessert!
---
If you want to quickly jump to the right section, click here:
---
BREAKFAST IDEAS
There is nothing better than starting the day with a delicious breakfast. Whether you like salty or sweet breakfast, I've got you covered. These delicious recipes can be prepared ahead of time to begin the day the right way!
Sweet breakfast recipes

Salty Breakfast recipes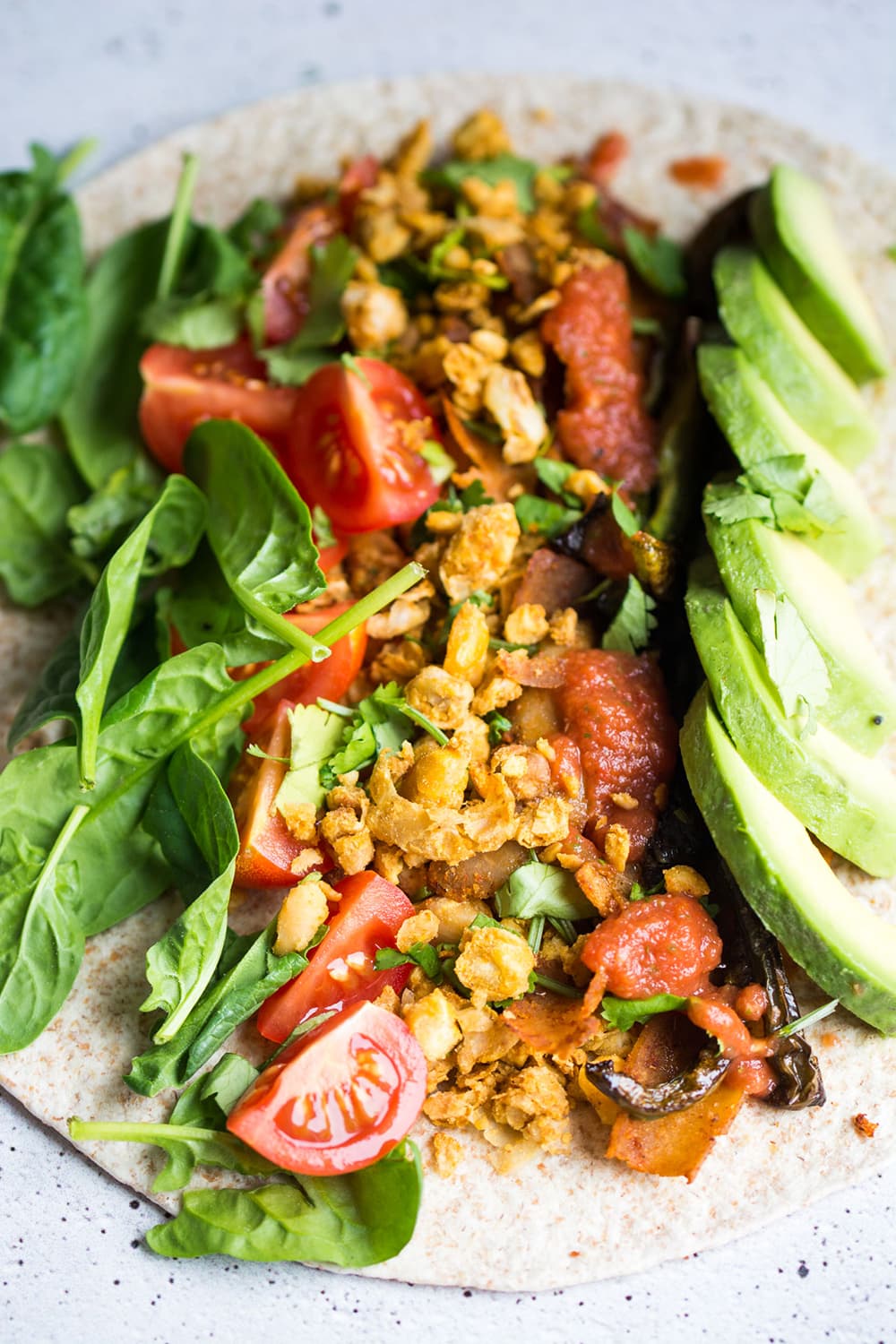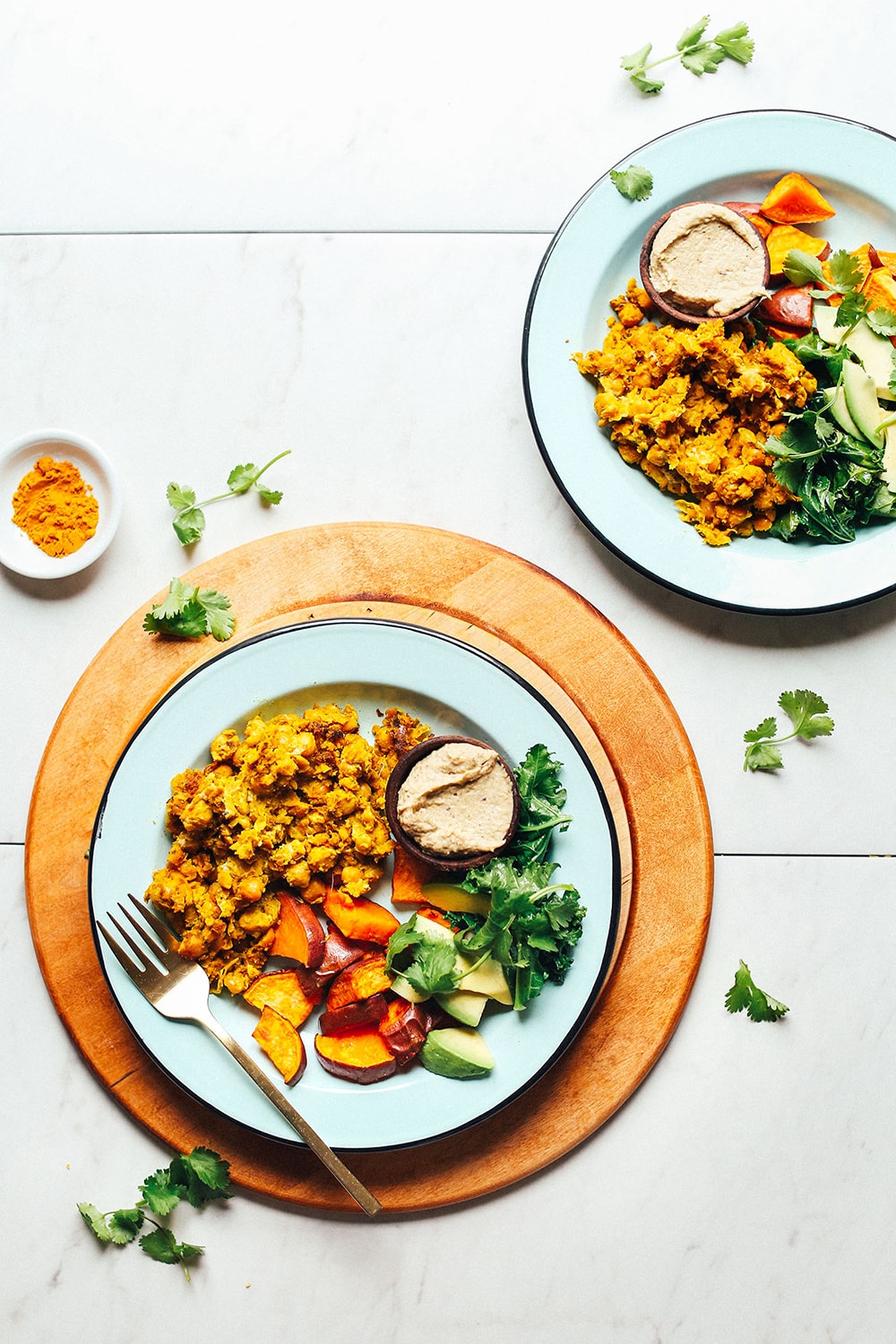 VEGAN LUNCH & DINNER IDEAS
Lunch and dinner are the most laborious meals of the day! These vegan meal prep ideas will help you to make these meals a bit easier to prepare. Plus all these recipes are healthy, delicious and easy to make! That's what I like to call a win-win-win!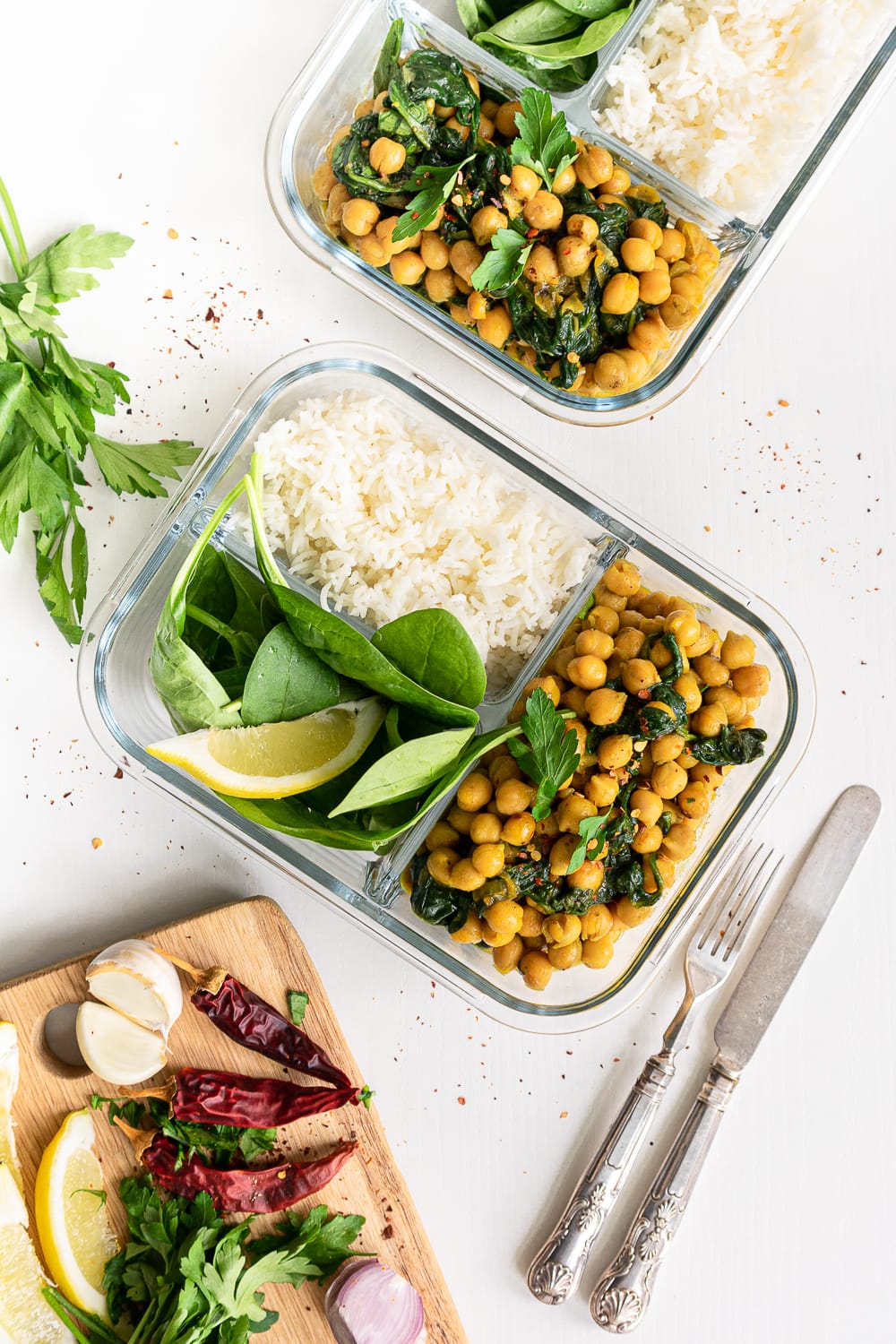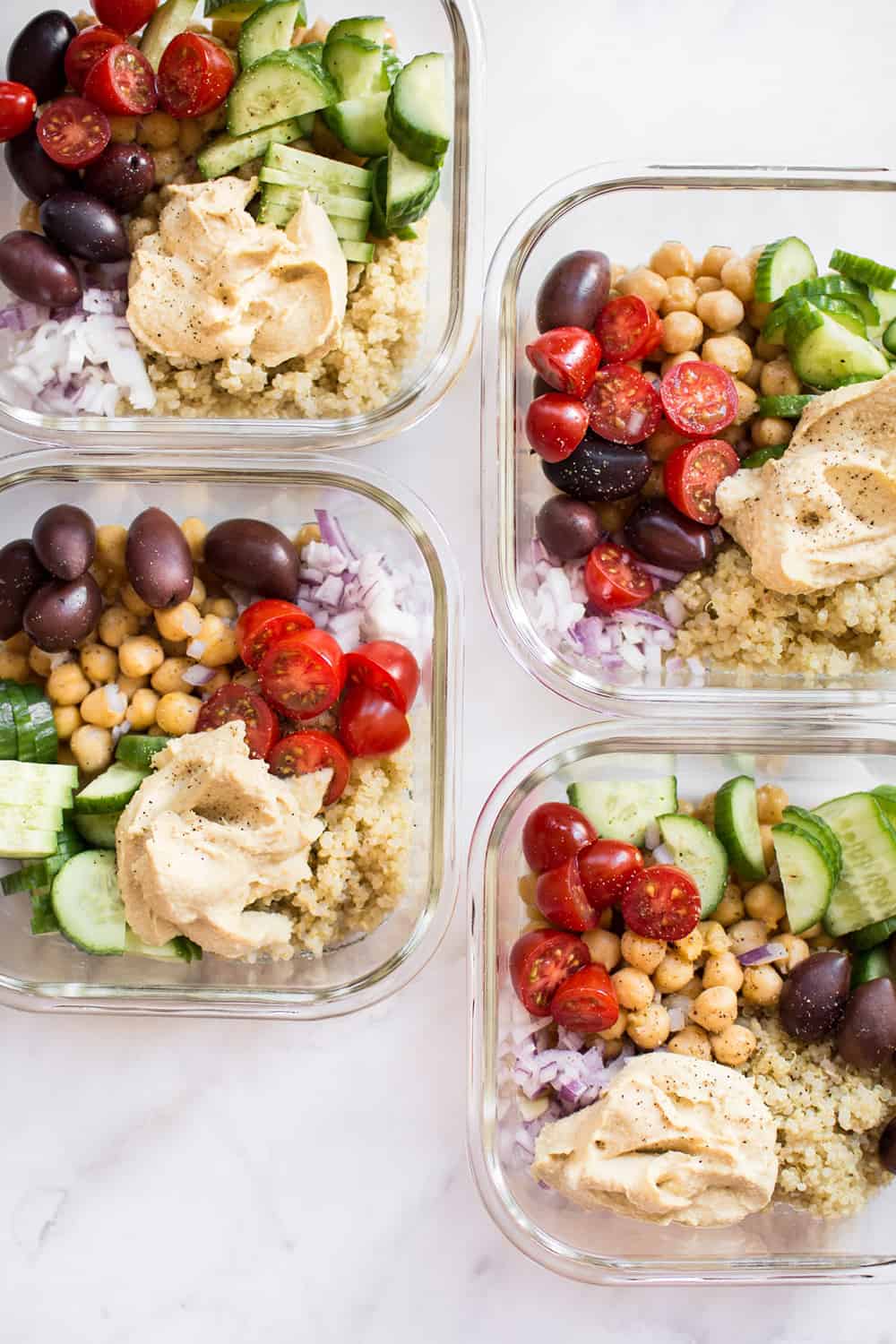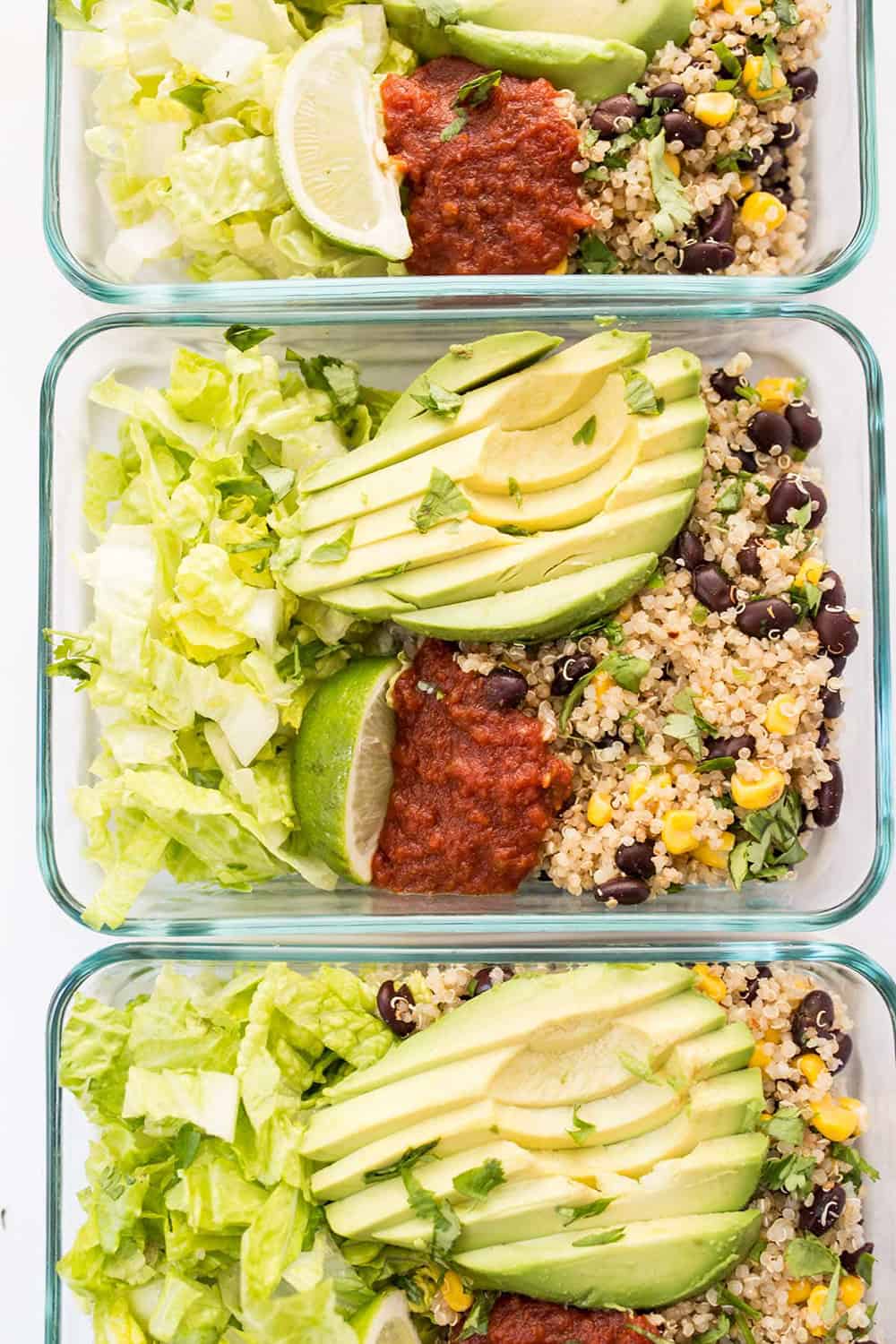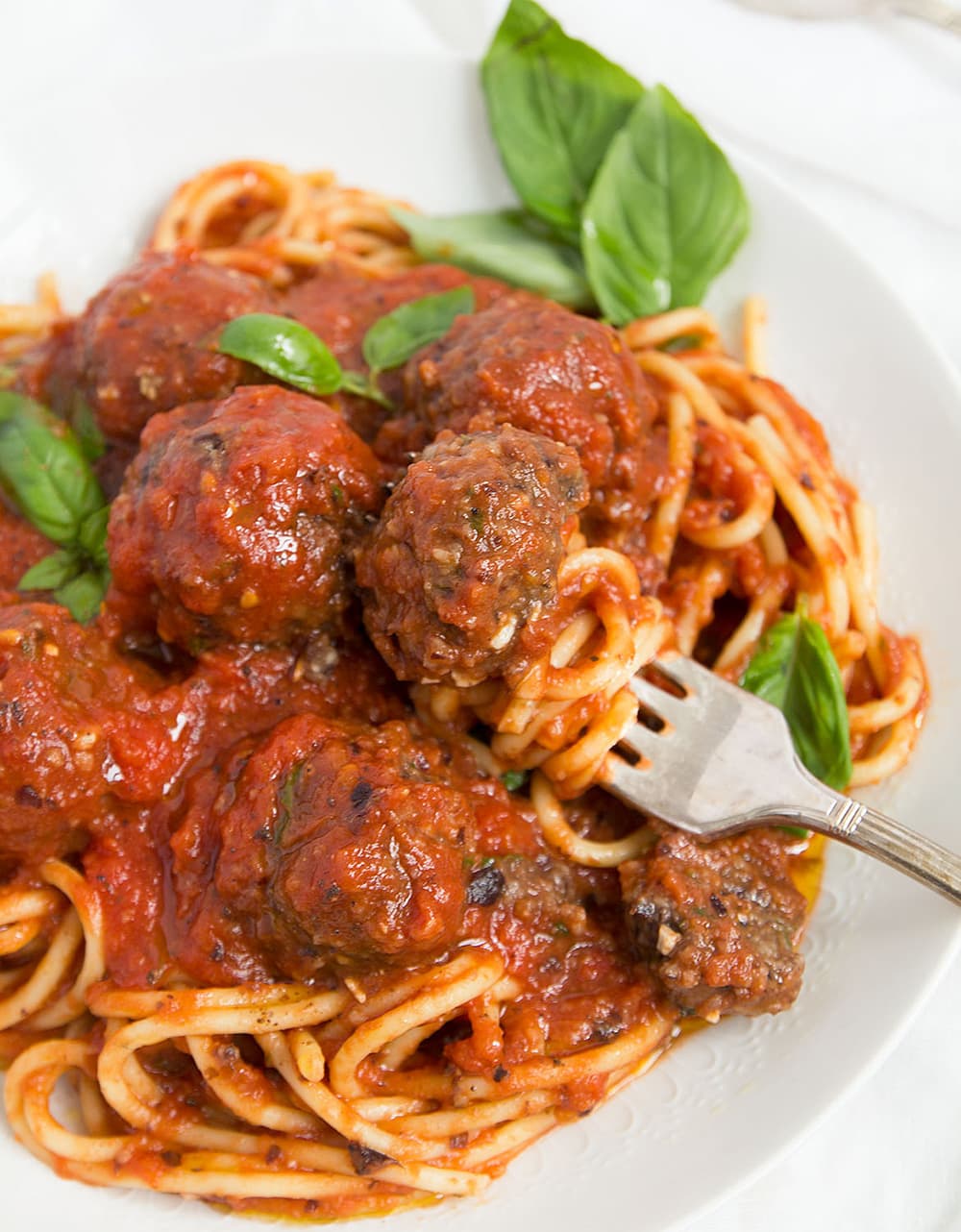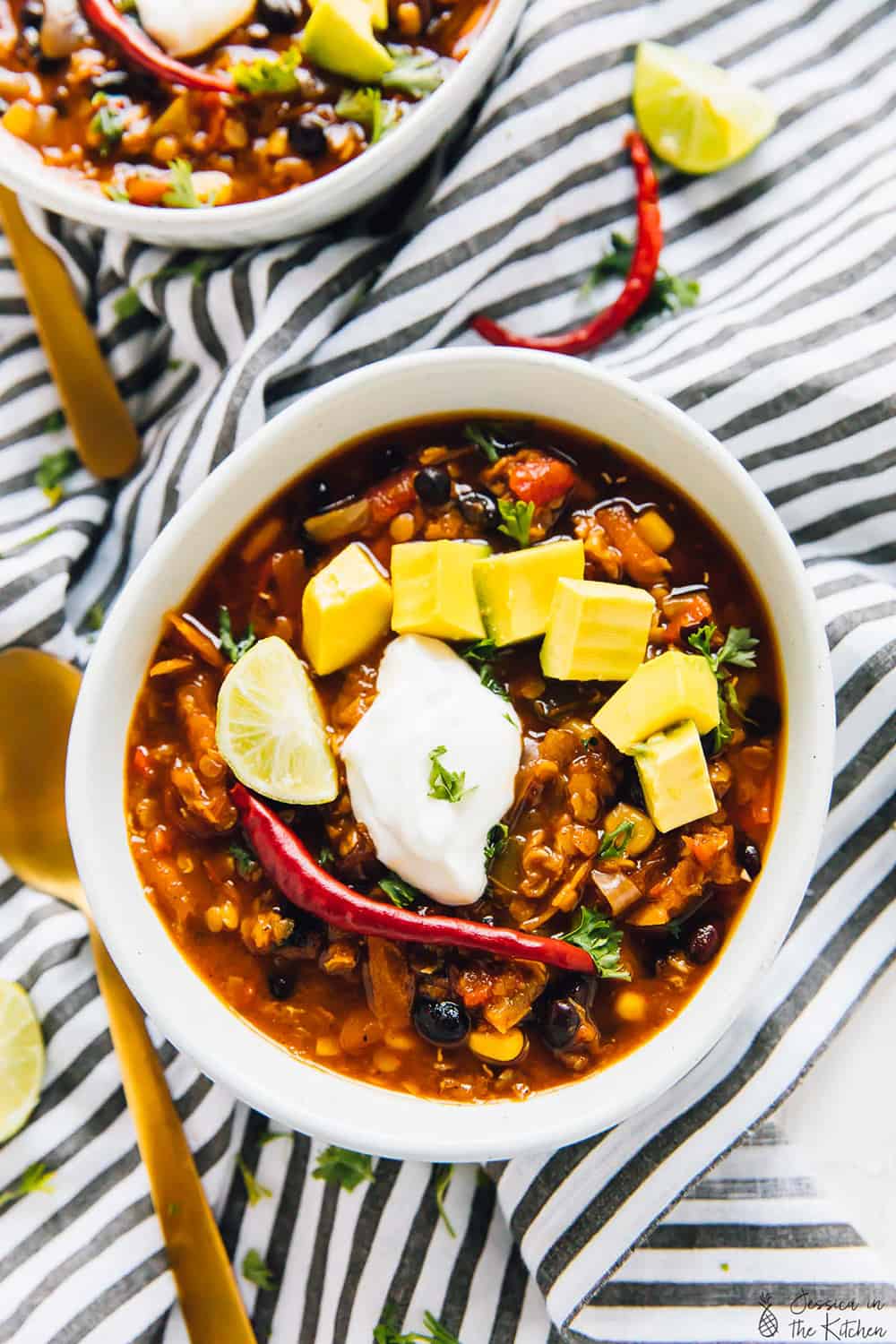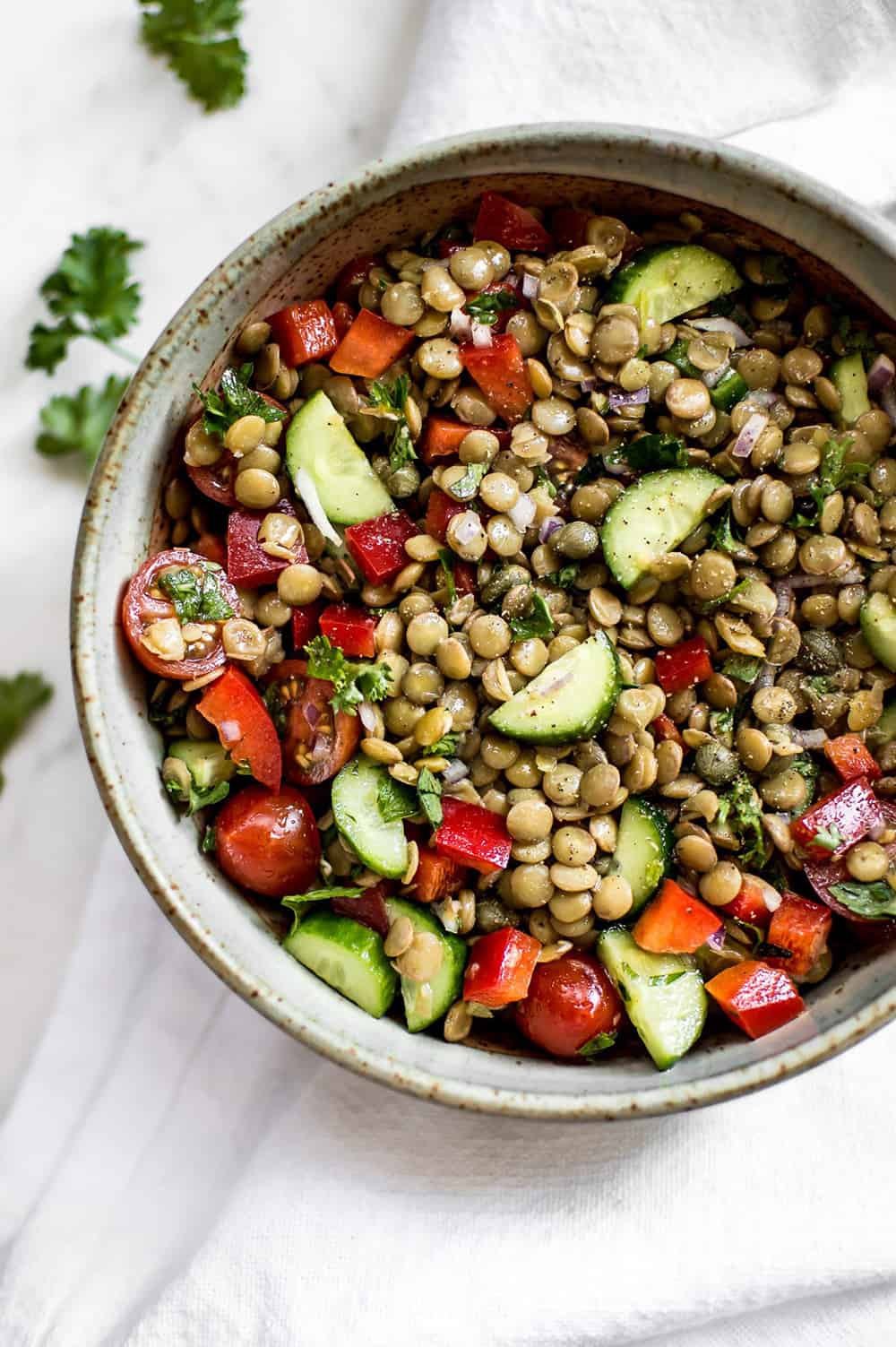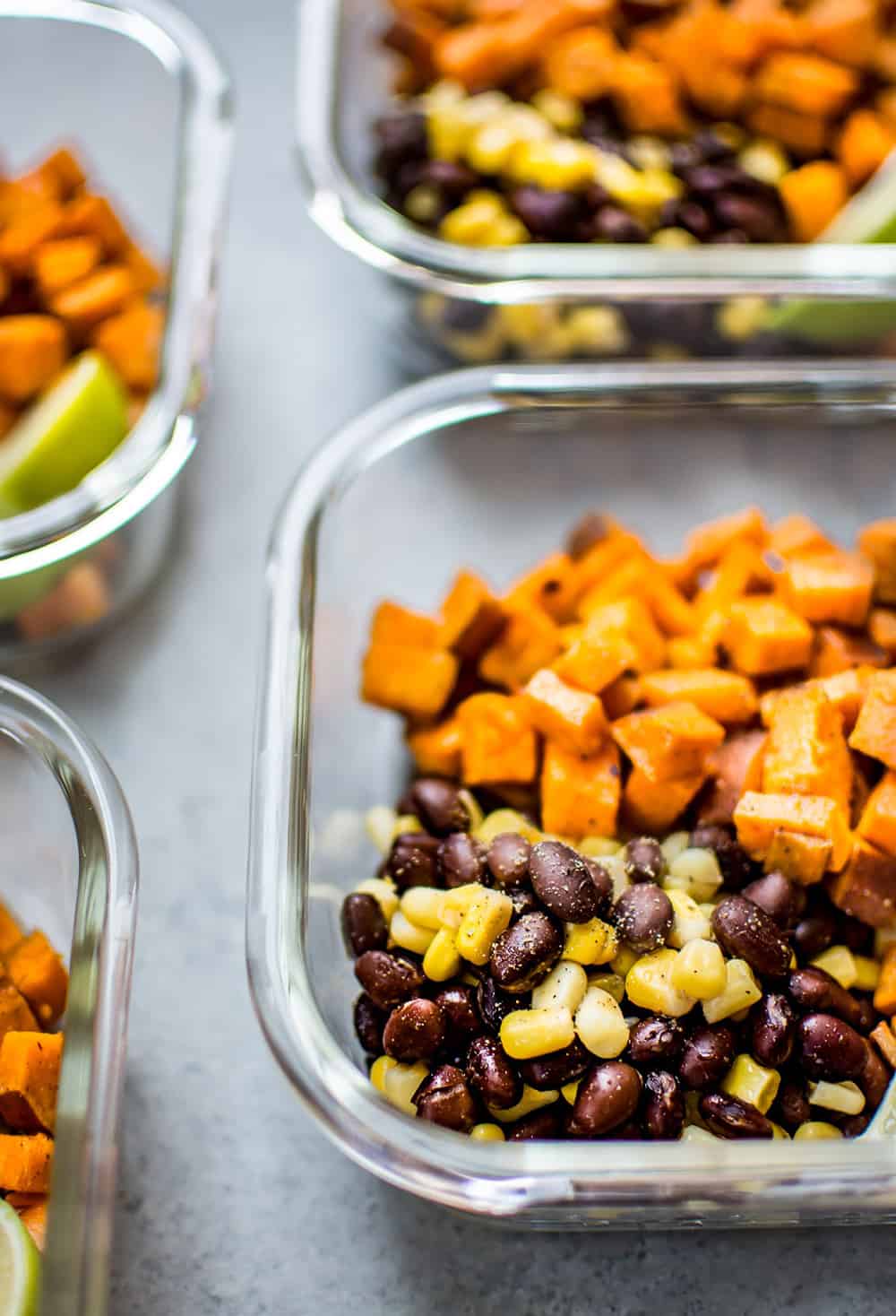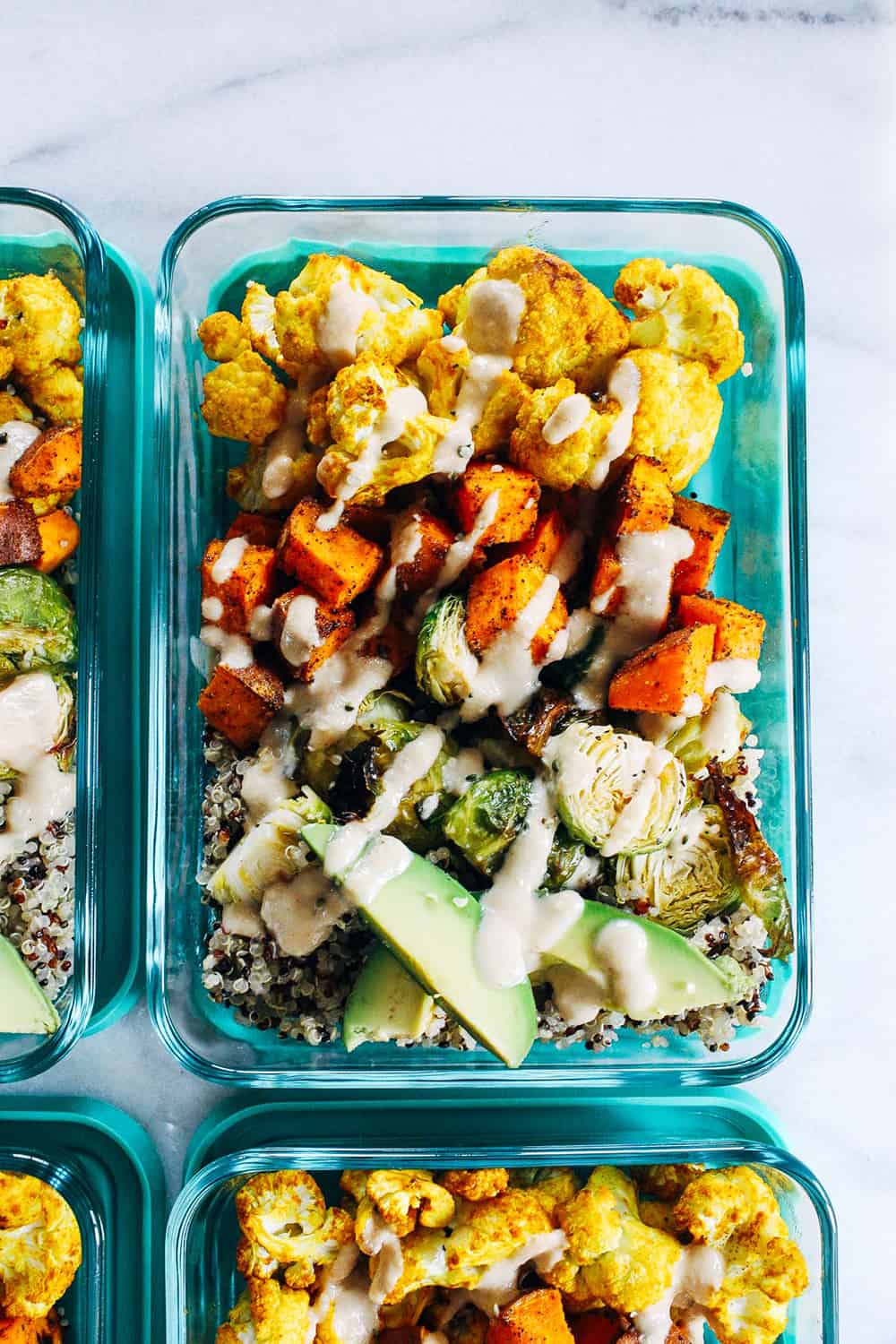 ---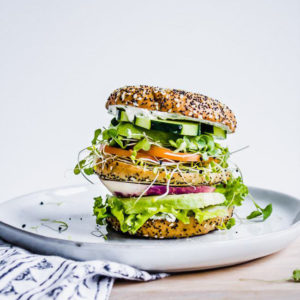 And if you love sandwiches, I have 10 of the most delicious vegan sandwich recipes for you!
Click here for all 10 recipes!
---
VEGAN DESSERT IDEAS
I am not suggesting for a minute that you should have dessert every day…or am I? Oh well, the recipes are here, so you can do whatever you like with them!
All I can say is that somehow I found myself trying most of them, and they are all delicious!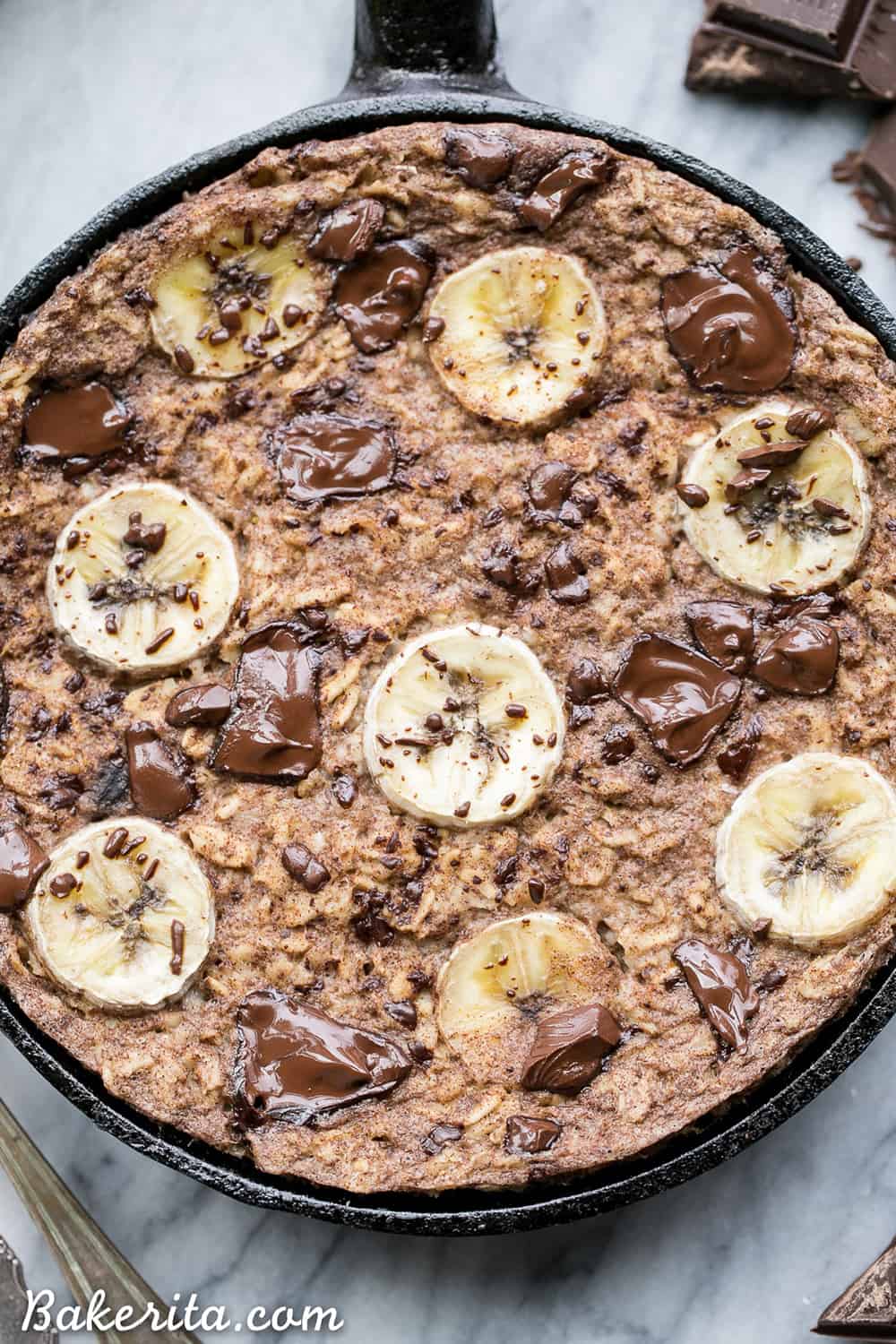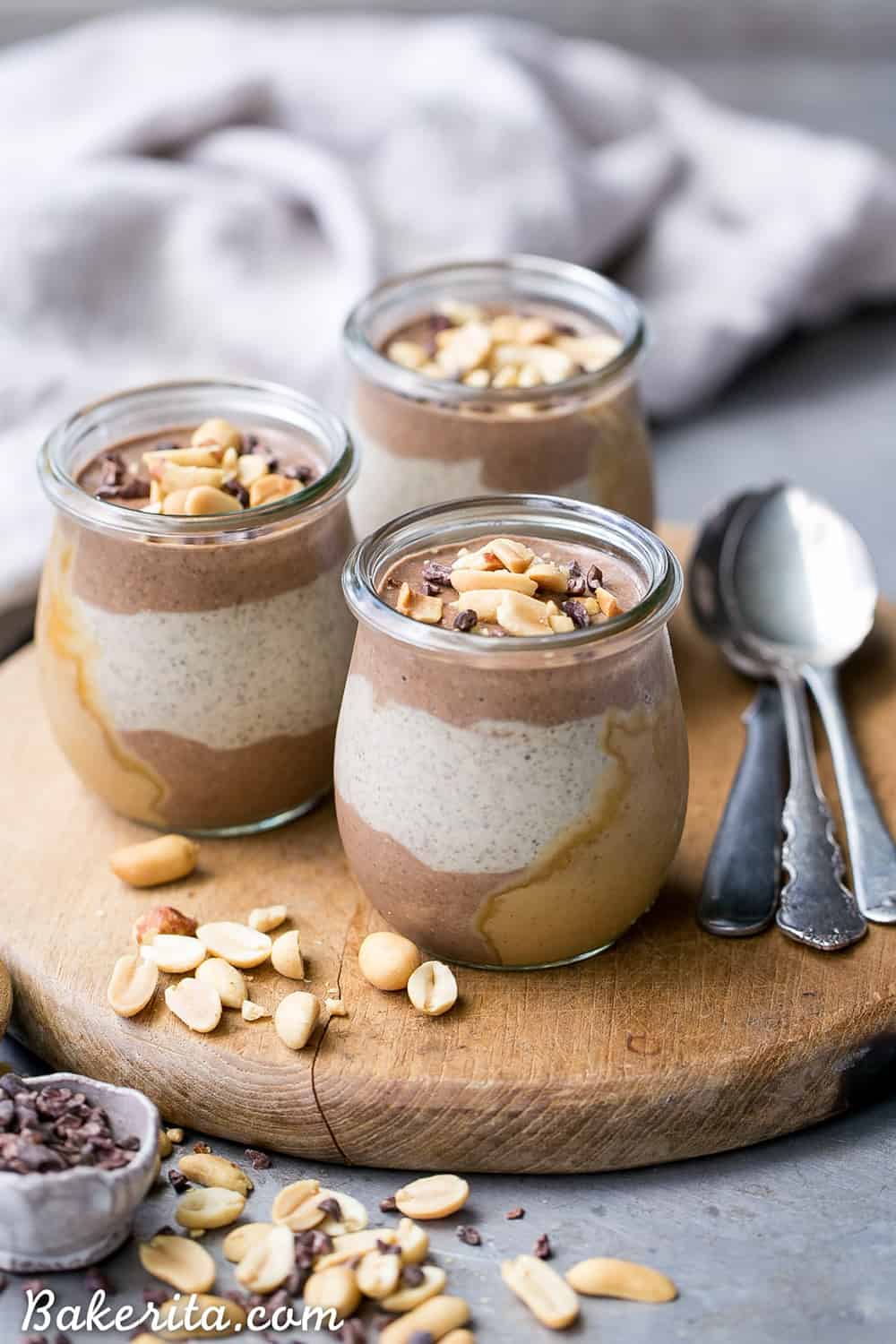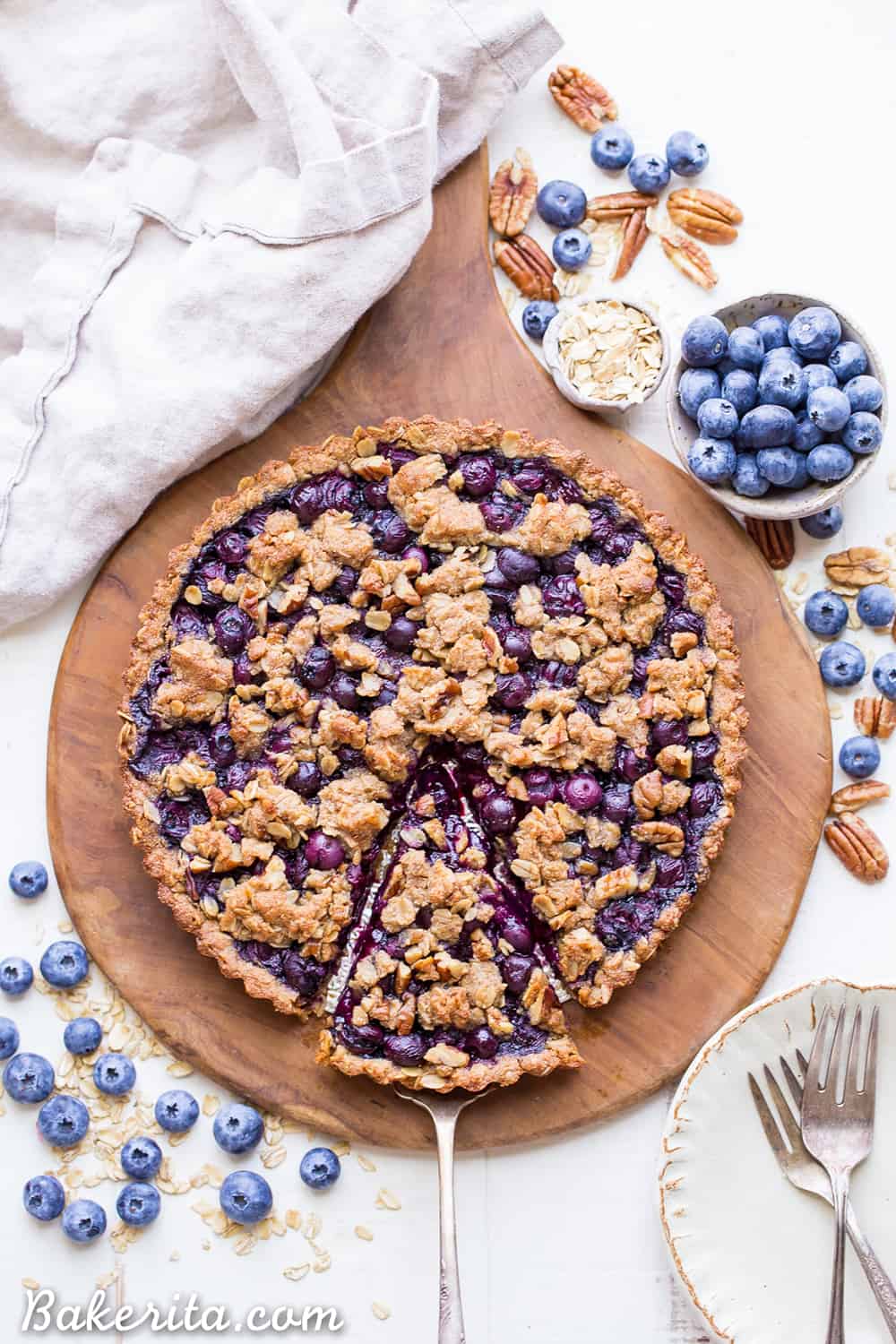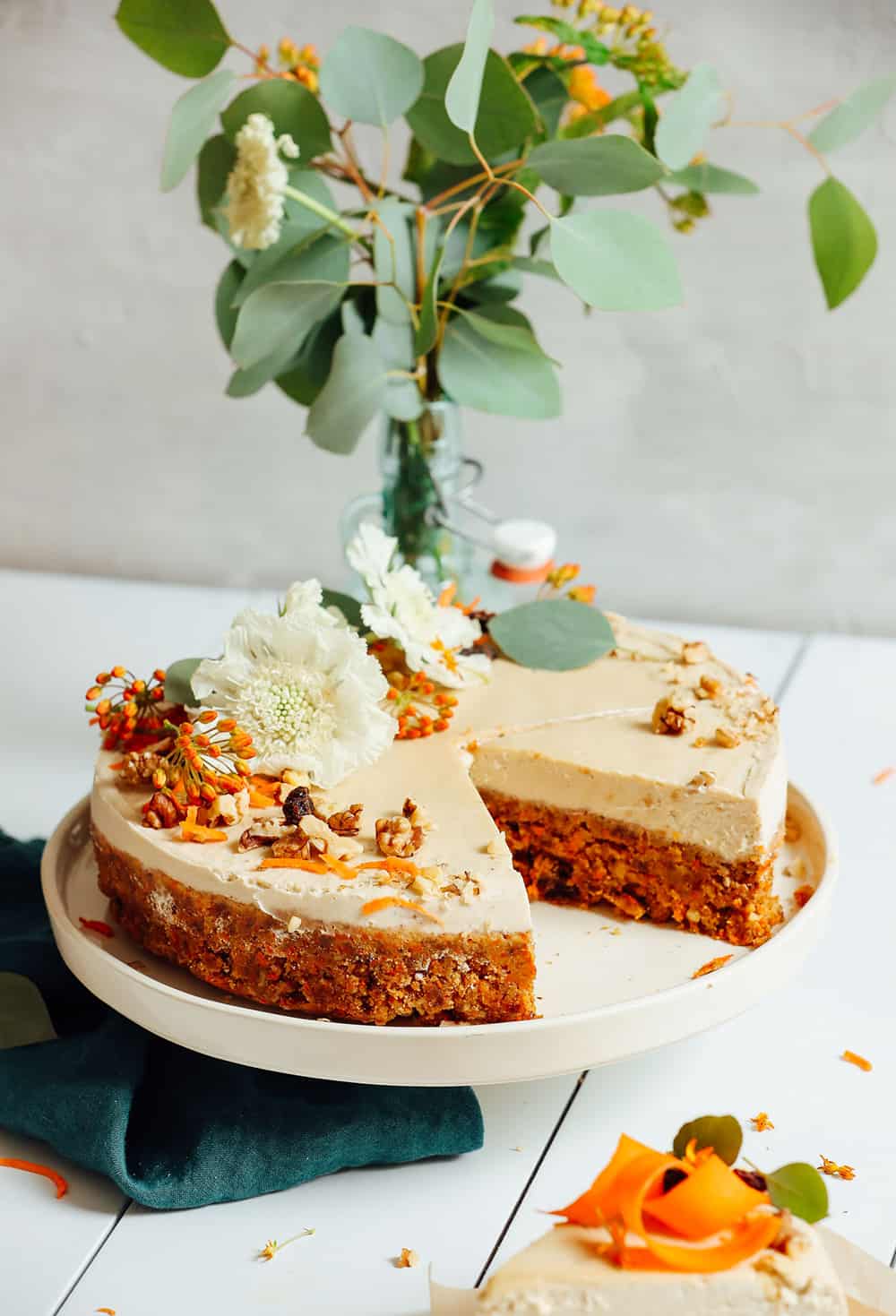 VEGAN SNACKS IDEAS
If you are looking for vegan snacks recipes to add to your meal prep box, or to eat on the run, I have the 15 best recipes for you!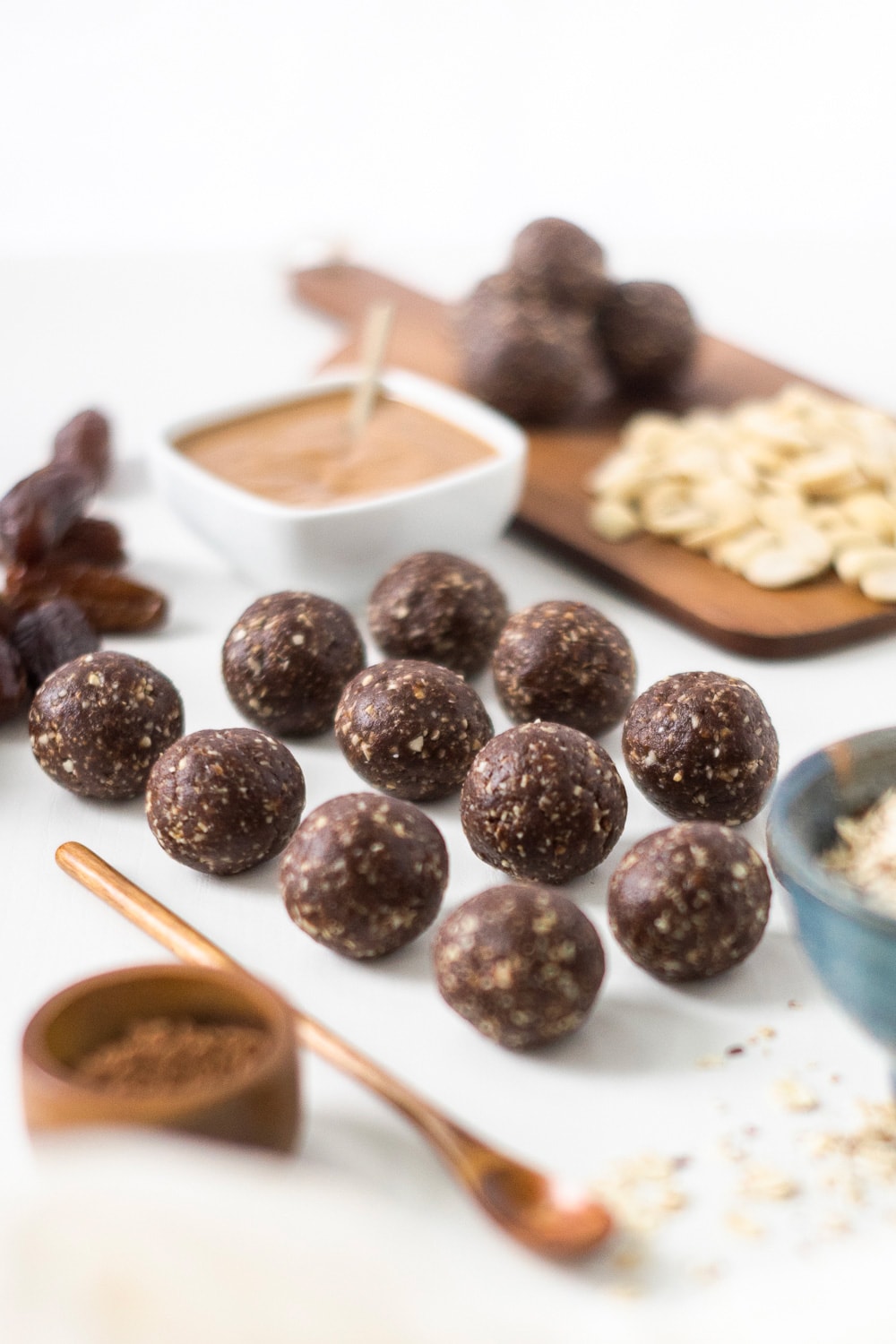 ---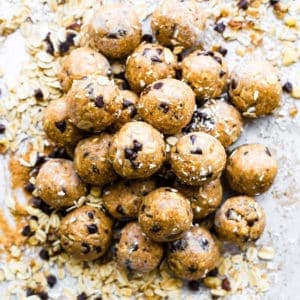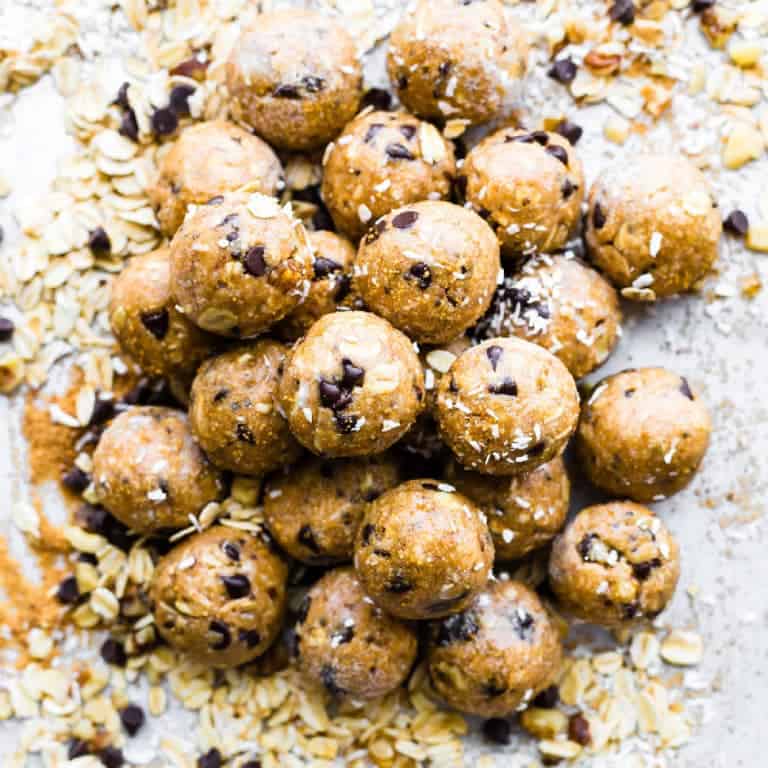 And if you love vegan snacks, I have 15 of the most delicious recipes for you!
Click here for all 15 recipes!
---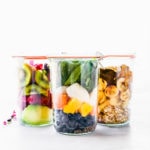 Print Recipe
100+ Healthy Vegan Meal Prep Ideas
100+ awesome vegan meal prep ideas, easy to cook and delicious to eat: everyone will love these recipes! Breakfast, lunch, dinner, dessert & snacks!
Start Meal Planning Now!
Wow! We reached the end of these amazing collection of plant-based meal prep recipes!
Which ones do you love?
And if you want to check out some more healthy meal prep ideas, have a look at these incredible recipes!
---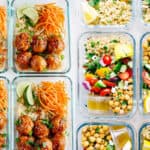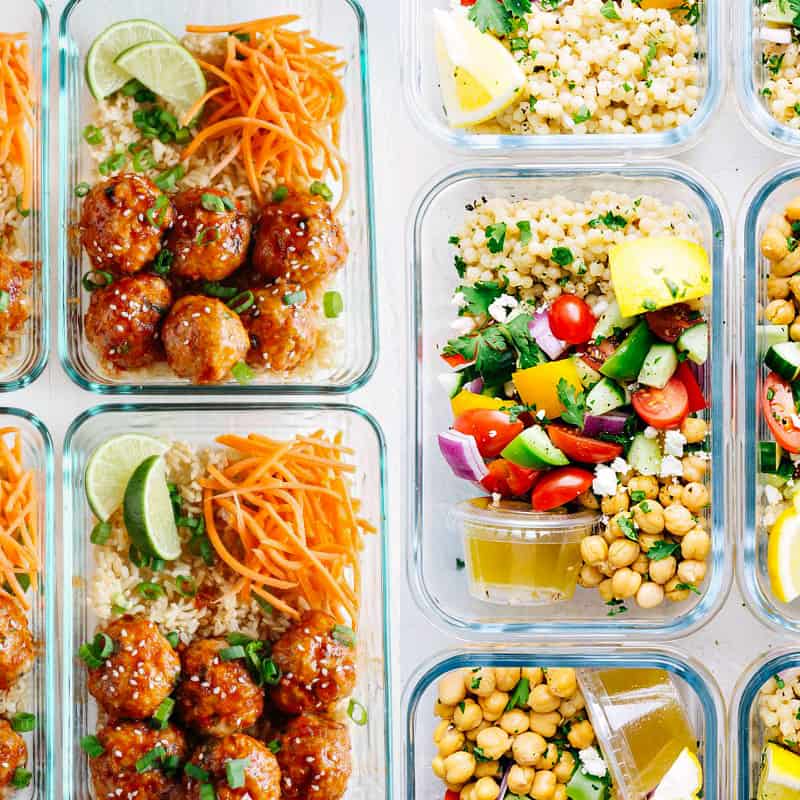 25 Healthy Meal Prep Ideas That Will Make Your Life So Easy!
Easy meal prep ideas that you can cook this week in less than 30 minutes.
---
If you are interested in starting your own blog, have a look at my step-by-step guide! I will show you everything you need to do to start a successful money-making blog!
---
Check out all the best resources for your blog! I find all these resources so valuable and I am sure they will help you as much as they helped me.