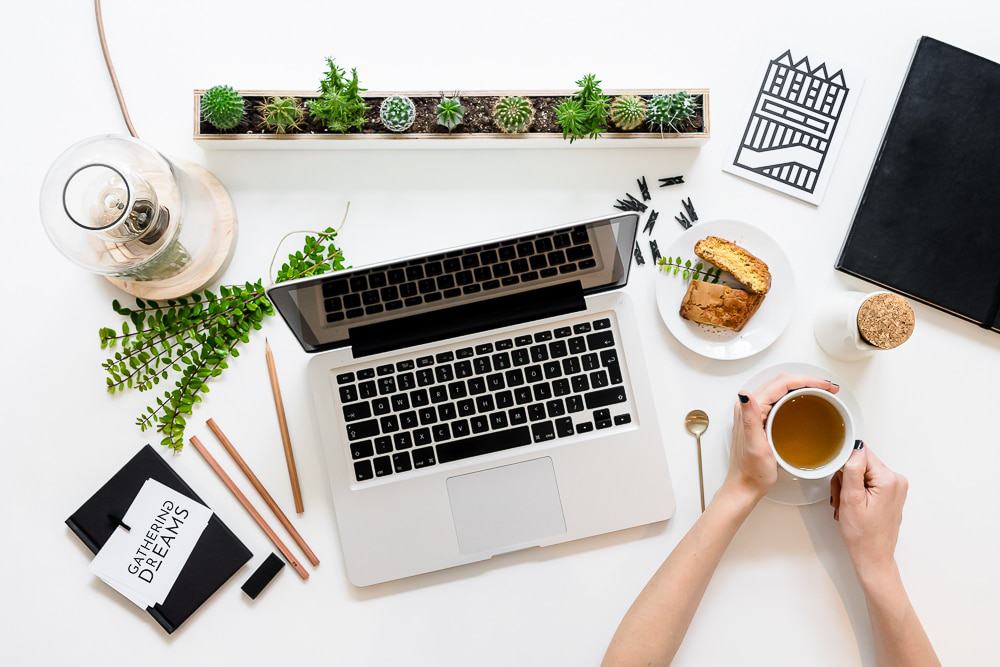 Hello, and welcome to Gathering Dreams! ♥
My name is Sara, the dreamer. I started Gathering Dreams as a place to collect everything I love in life.
Daniele, my sweetheart since high school, is the photographer behind the blog and has been helping me to make all my dreams come true.
I love writing about travelling, food, and anything to do with personal finance.
During the past 15 years, Daniele and I have been working really, really hard (60+ hours a week), and about five years ago, we agreed that this could not go on forever.
Spending all our lives in jobs that were consuming us, it was not the definition of fun for either of us. We wanted to follow our dreams by living a healthy life, travelling, and seeing as much of the world as possible.
Daniele and I have always been good savers – we love beautiful things but we also love to live a simple life and our spirit has always been frugal. So, we saved and saved, but we didn't really know what to do with the money. For years and years our money has just been sitting in the bank but not doing very much for us.
I have always loved interiors and home design, and I always thought through investing in real estate we would save for our retirement. We bought a flat as an investment with the idea to keep it for the long term…and then things started spiralling from there. I decided to go part-time at work and spend all my energy to find a way out.
During this time, I discovered a website that talked about "Financial Freedom" and "Early Retirement" – terms that I wasn't really familiar with. I read more and more, and I decided that yes, this was what I wanted to do! Why wait until you are 65 or over to enjoy the little life that you have left when you could be living the life that you are meant to live now? We wanted to make our dreams come true as soon as possible!
So we sold the first flat and with the money we made we bought another one, refurbished it and bought another one. We discovered what investing sensibly meant and put some of our savings in the scary stock market.
Although we are still a way away from leaving our jobs, I decided to write about all the things we love and hope you decide to join us on our journey. Gathering Dreams will become the story of how we can create a life that we all love living, every single day, and not a life driven by working for endless hours. It is our story of a life full of experiences that will make us full of happiness!
If this is your first time visiting the blog, feel free to explore our Travel, Food and Money sections on the page, and come say hi on social media if you're on Instagram, Pinterest or Facebook.
If you want to touch base about anything, just drop us a note on our contact page.
Thanks for stopping by, and I wish you many happy days ahead!
Sara ♥