This post may contain affiliate links. Please read our disclosure for more info.
THIS IS AN EASY WEEKNIGHT DINNER FOR COLD WINTER EVENINGS.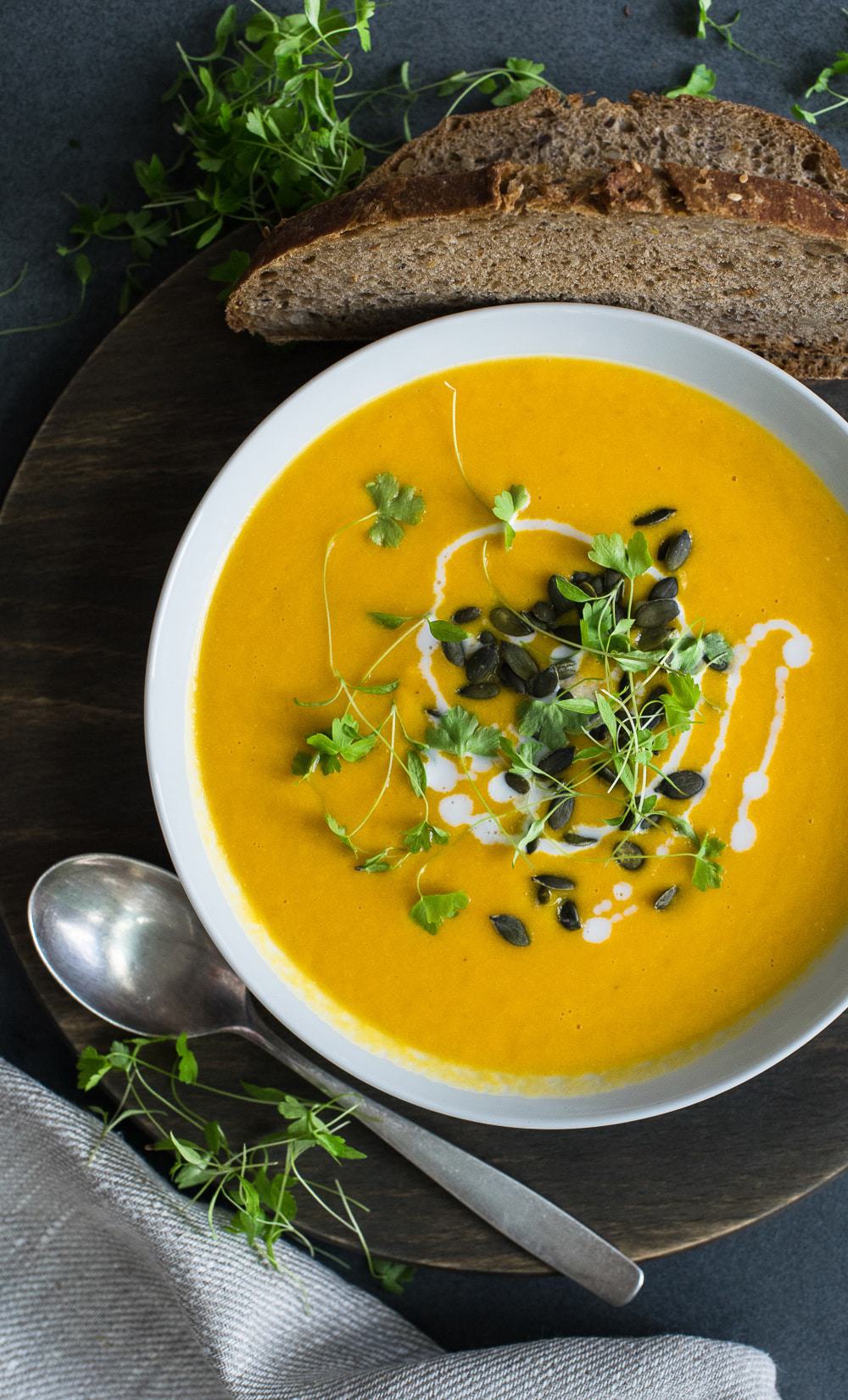 Every day is getting chillier and chillier and I really felt the need for a slightly spicy and warm soup.
Carrot and Ginger soup is a classic winter warmer, but with the addition of split lentils this soup becomes more filling and delicious! I love it with a toasted slice of bread, making it the perfect dinner for cold evenings.
Carrots are full of fibre and vitamin A, and with their antioxidant and phytochemical properties, they help to keep colds at bay.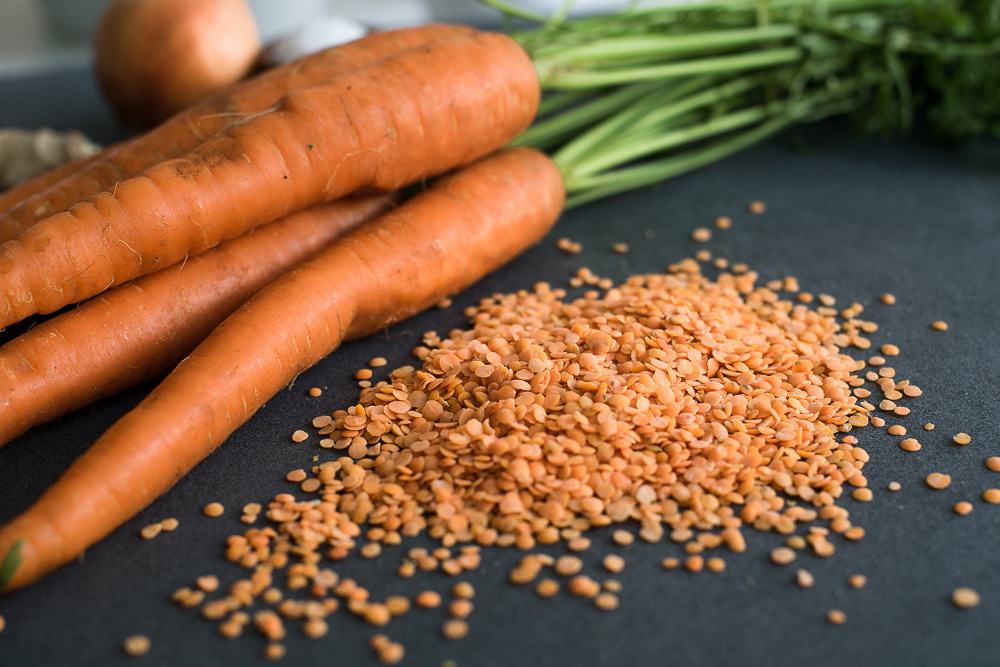 This is an amazingly quick recipe. You just chuck all the veggies in the pot, add water, cook for twenty minutes, blend, and you are ready to go! I always use water instead of stock, to make things easier. The nutritious carrots and lentils give the soup everything you need, so why go through the trouble of adding stock?
This soup is also very cheap to make, but looks amazing and tastes divine!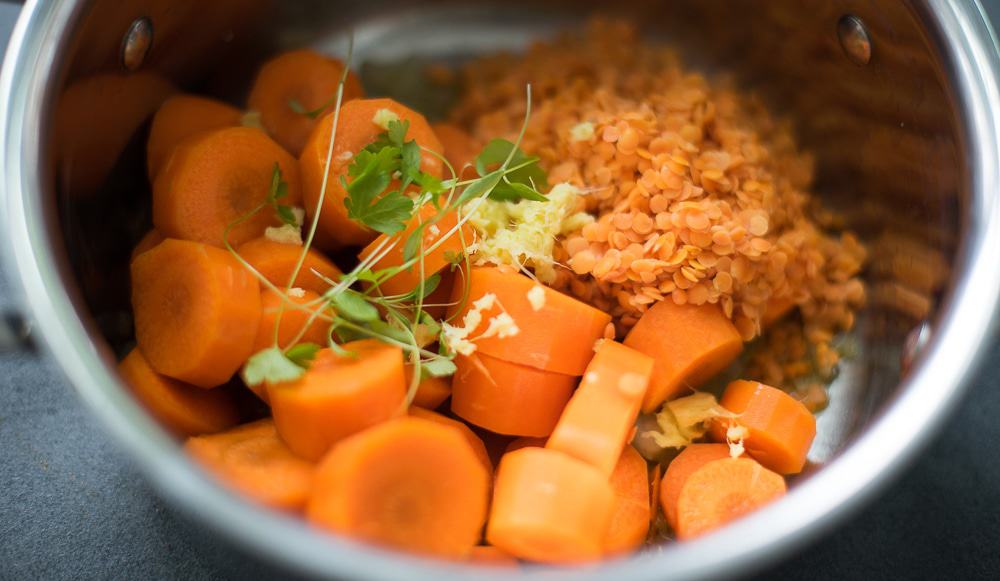 Pumpkin seeds on the top not only give the soup some crunchiness, but are a nutritional powerhouse in a tiny packet! Full of magnesium, manganese, copper, protein and zinc, pumpkin seeds will give you all the health boost you need!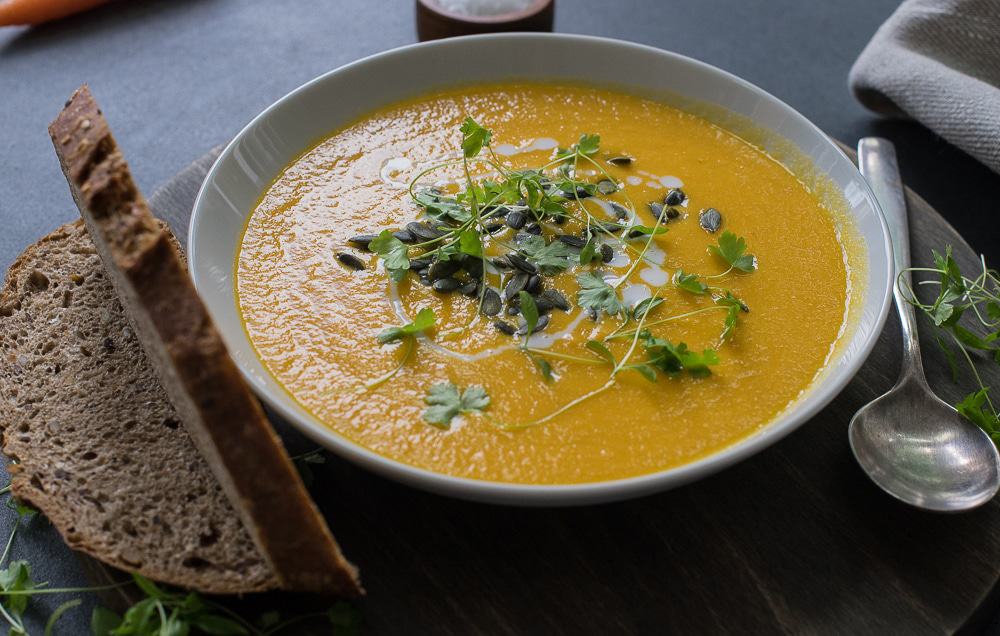 Warming Carrot and Ginger Soup
This is an easy weeknight dinner for cold winter evenings.
Author:
Sara @ Gathering Dreams
Ingredients
8 medium (600g) carrots
⅔ cup (135g) red split lentils
1 onion
3 teaspoons of finely grated ginger
1 teaspoon of ground turmeric
6 ½ (1 ½ litre) water
3 tablespoons olive oil
A pinch of sea salt
A pinch of fresh parsley
Some pumpkin seeds
A dash of coconut milk
Directions
Wash and peel the carrots and cut them into chunks.
Rinse the lentils and drain.
In a large pot, heat the olive oil and add the finely chopped onion and cook it until it starts to soften.
Add the carrot chunks and drained lentils to the pot. Stir for a couple of minutes and then add the water, salt, grated ginger and turmeric.
Bring to the boil and let simmer for 20 minutes before removing from the heat.
Blend the soup until smooth using a blender.
Sprinkle the soup with the finely chopped parsley, a dash of coconut milk, some pumpkin seeds and serve while it's still hot.
Follow us on PINTEREST for more delicious recipes!