This post may contain affiliate links. Please read our disclosure for more info.
YOU HAVE TO TRY IT! SO MUCH BETTER THAN ANYTHING YOU BUY IN THE STORE!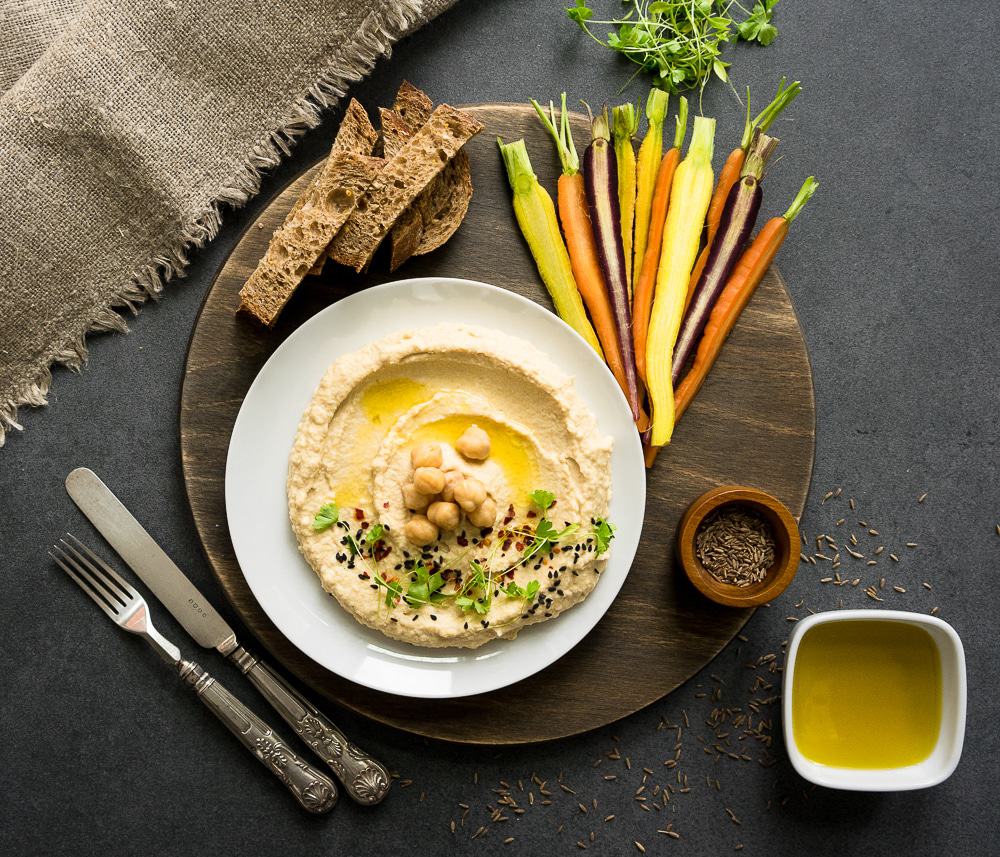 Every time we have a party at a friend's house, I am normally in charge of two things: salad and snacks or appetizers.
Hummus is one of my staple party foods – great with some raw carrots, peppers and celery sticks or some focaccia bread. Delicious!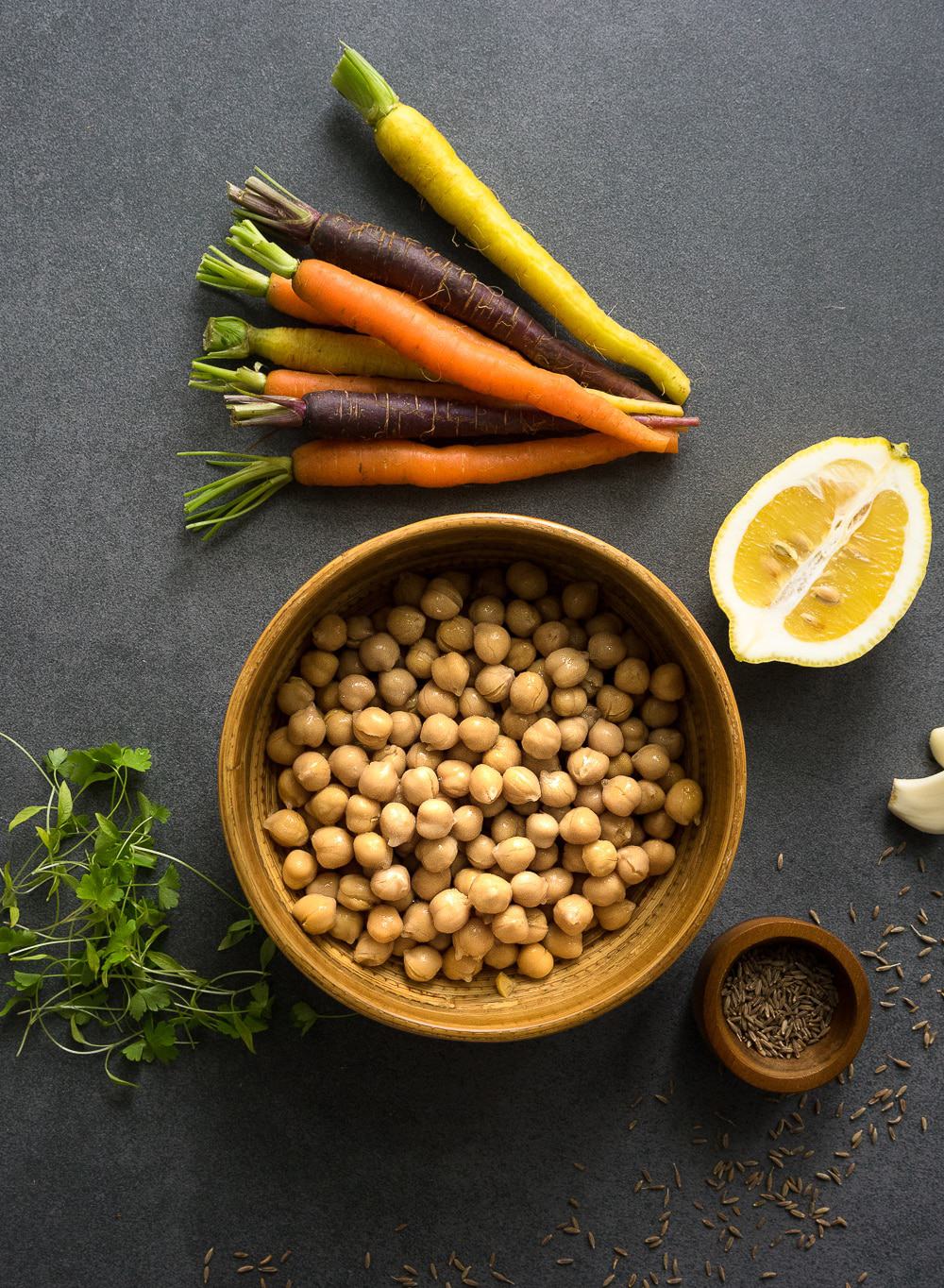 I started to make hummus at home a few years ago and never looked back! It's so easy and tastes so much better than anything you buy in the store: there is no reason not to try it!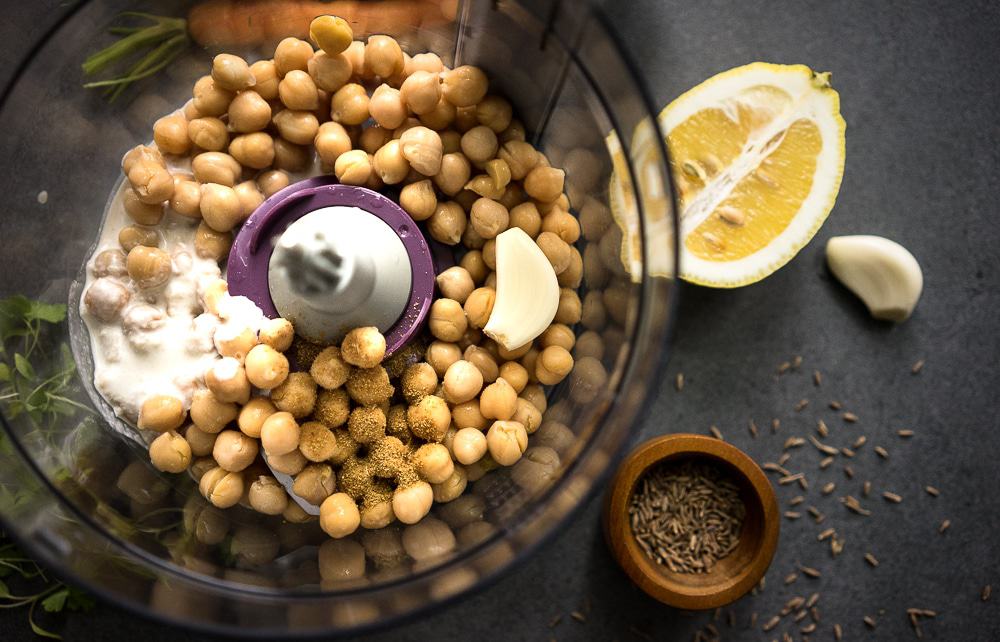 I love chickpeas in any form, they're one of my favourite legumes: really filling and packed with fibre. When I am in a hurry I make this hummus with canned chickpeas, but if I have time, I use a batch of boiled chickpeas. I won't judge however which way you decide to make it. Just remember, it's perfectly delicious and much better than anything you'll ever buy!
The Perfect 5 Minute Hummus Recipe
You have to try it! So much better than anything you buy in the store! This homemade hummus tastes fresh and delicious.
Author:
Sara @ Gathering Dreams
Ingredients
1 can (15 oz. - 240g) chickpeas (garbanzo beans), rinsed and drained
2 tablespoons lemon juice
1 clove garlic, peeled
4 tablespoons tahini
2 tablespoons extra virgin olive oil
½ teaspoon ground cumin
5 tablespoons water
A pinch of salt
Directions
Add all the ingredients to a food processor and blend until smooth. If the hummus is a bit too thick, add some more water. Taste to check seasoning.
Garnish with toppings. You can choose from smoked paprika, fresh parsley, red chilli flakes and/or a drizzle of olive oil.
The hummus keeps refrigerated in an airtight container for up to three or four days.
Follow us on PINTEREST for more delicious recipes!

ADD_THIS_TEXT