This post may contain affiliate links. Please read our disclosure for more info.
HEALTHY, EASY TO MAKE AND SO DELICIOUS!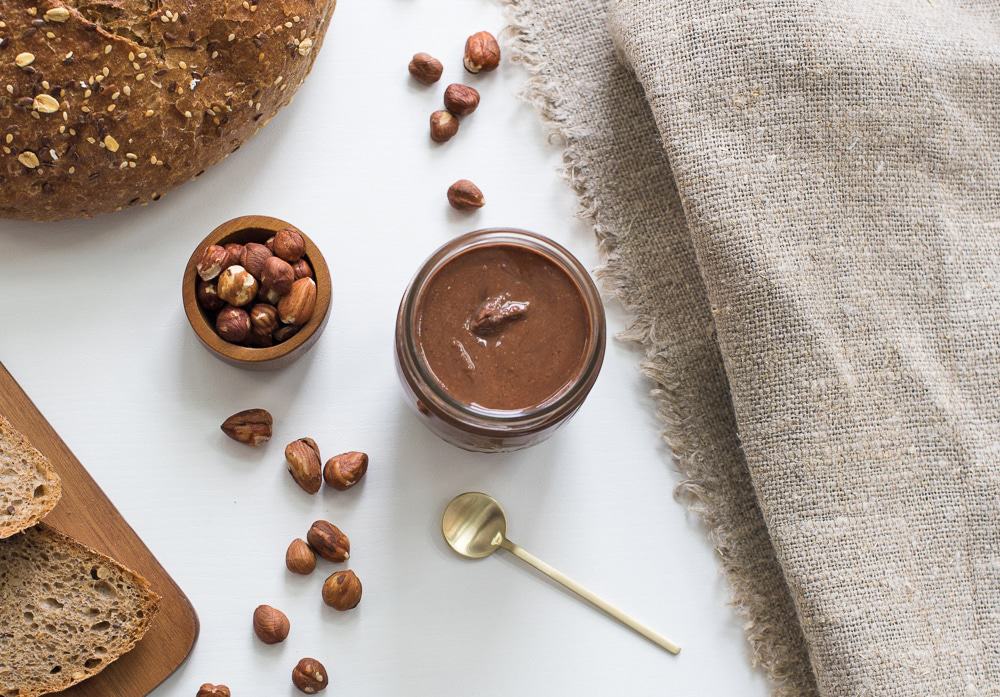 I love healthy food, but let's face it, who doesn't need a guilty treat from time to time?
Nutella has always been a bit of a weakness, but since I discovered this much healthier option I feel much better about eating it straight out of the jar!
It's so simple to make and you won't believe how delicious it tastes! It also has less than half the calories of the real deal and it's full of vitamins and healthy fats!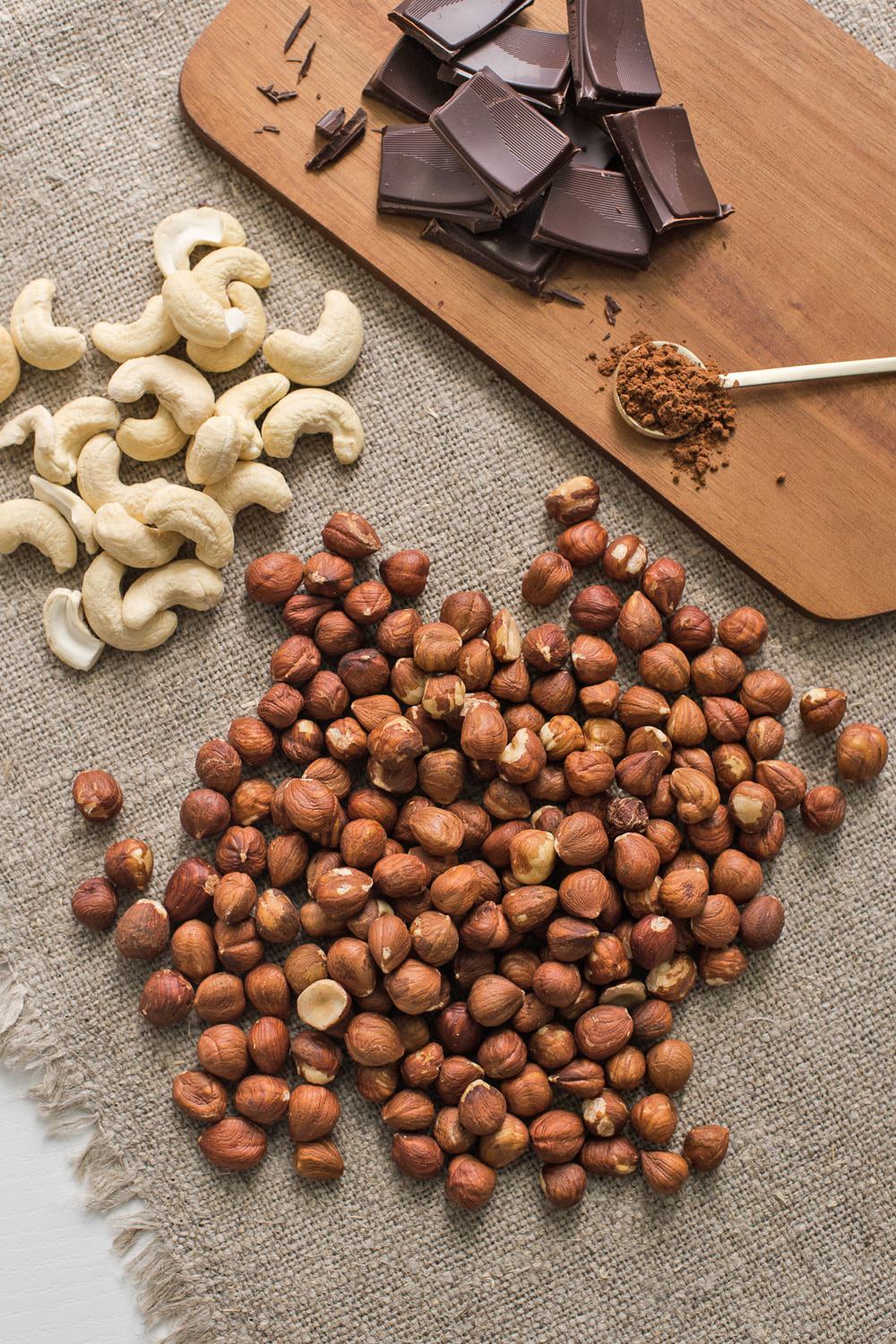 I toast my hazelnut and cashew nuts in the oven to enhance the nutty flavour. I also like to keep the skin on for added fibre, but you can remove it if you want a smoother texture.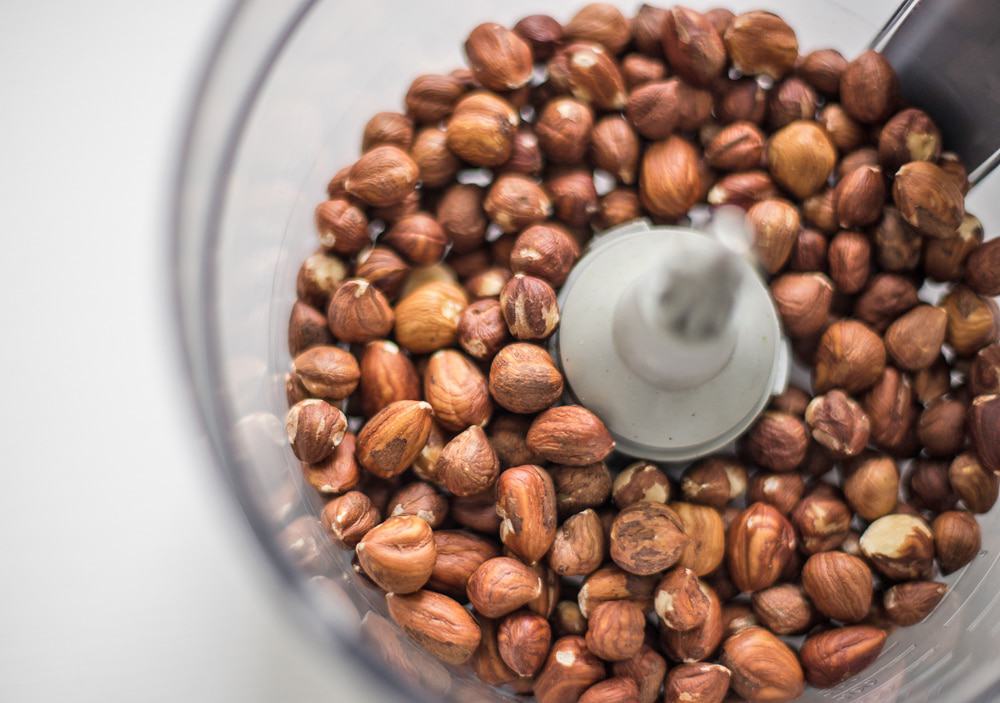 This healthy Nutella is amazing on a hot slice of wholegrain bread, drizzled over a sliced banana or, my favourite, straight out of the jar with a spoon!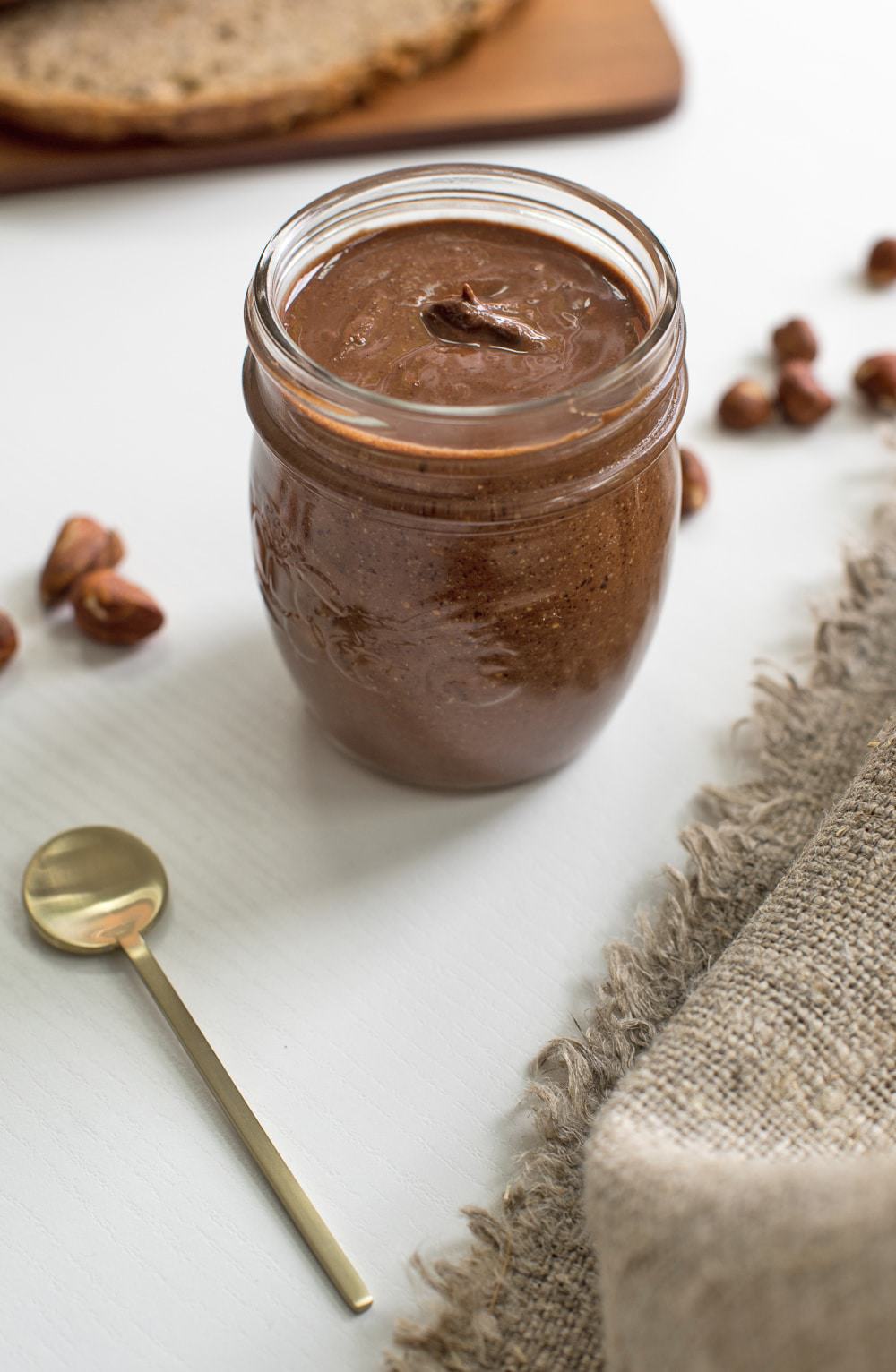 5 Ingredient Vegan Homemade Nutella
Healthy, easy to make and so delicious!
Author:
Sara @ Gathering Dreams
Ingredients
1 cup (150g) hazelnuts
½ cup (65g) cashew nuts
1¾ oz. (50g) dark chocolate
1 tablespoon cocoa powder
2 teaspoons cane sugar (optional)
Directions
Preheat the oven to 350°F (180°C). Roast the hazelnuts and cashew nuts for 10-12 minutes and allow to cool before processing. I prefer to leave the skin on as it's full of fibre, but feel free to remove it.
Place the hazelnuts and cashew nuts in your food processor and begin to blend. Depending on your food processor, it will take 10 to 15 minutes to reach the perfect smooth liquid consistency. If the hazelnuts and cashew nuts stick to the sides, run a spatula alongside the bowl and keep processing. You will feel like nothing is really happening but be patient, and if your food processor is overheating turn it off for a few minutes and let it cool down. After a while the magic will start happening – the oil contained in the nuts will break down and after a few more minutes you will have a smooth nut butter.
While the nuts are processing, break the chocolate into small chunks and place them into a heatproof bowl over a pan of hot water until melted.
Once the nut butter is ready and deliciously creamy, add the melted chocolate, the cocoa powder and sugar (if you like to add extra sweetness - I personally leave it out) and blitz for another couple of minutes.
As soon as it's ready, it will be quite liquid, as the nuts will be warm. You can put the Nutella in the fridge for up to a couple of hours for a thicker consistency.
Store the Nutella in a sterilized airtight jar and enjoy. You can keep it a room temperature for around a month, if it stays around that long!
Follow us on PINTEREST for more delicious recipes!
ADD_THIS_TEXT