This article may contain links from our partners. We may receive a small commission if you make a purchase through a link. Please read our disclosure and how we make money.
Looking for some plant-based Easter inspiration? I put together over 30 eggcellent vegan easter recipes that are guaranteed to impress your family and guests.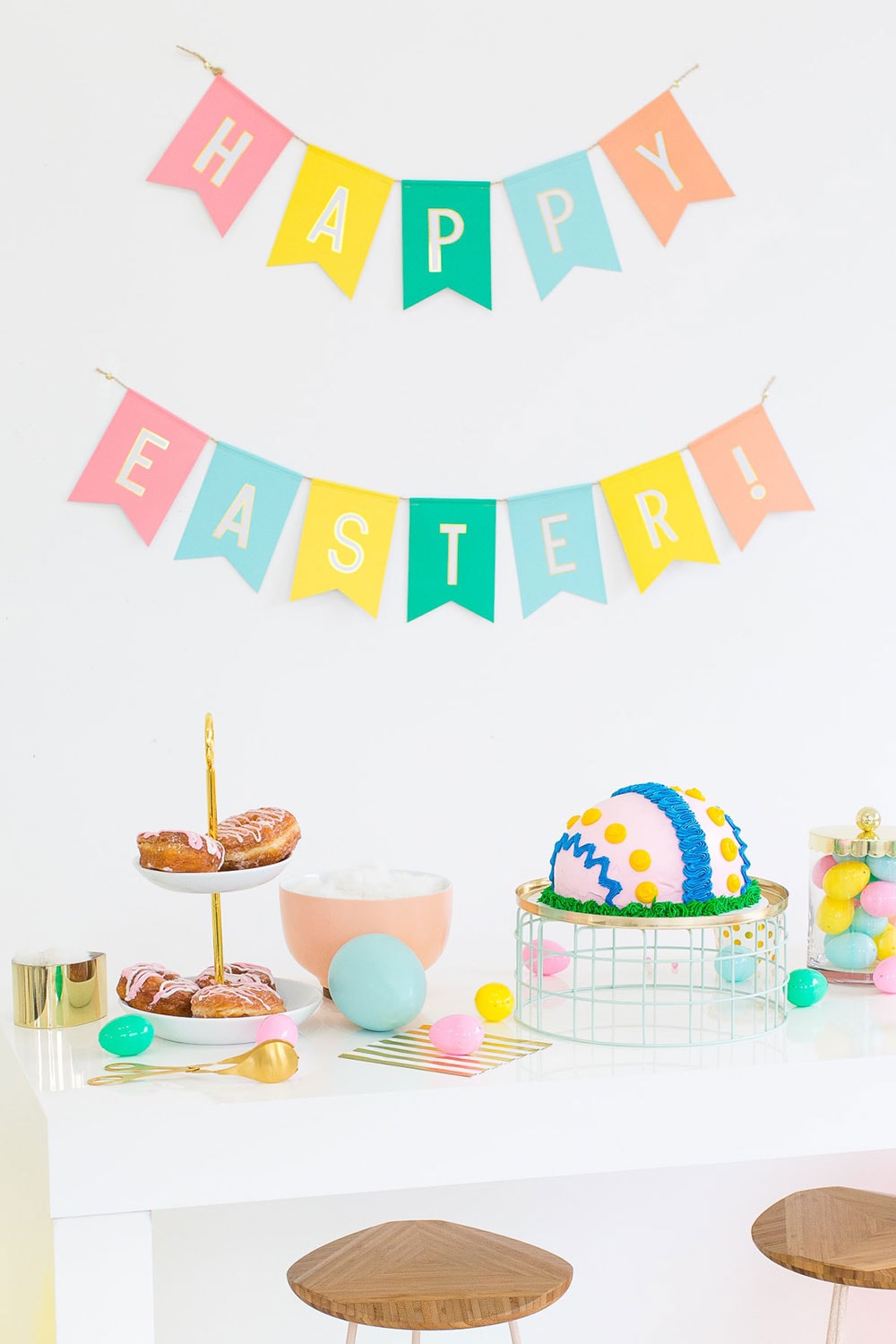 I love Easter! It brings our family together, and cooking feels a bit less stressful than Christmas! The weather starts to improve, and if it's good enough some years, we just opt for a lovely brunch or picnic outside.
And although things last year were very different, I hope this year will bring back a bit of normality.
So, I wanted to share these amazing Easter ideas with you that will make your vegan Easter day simply amazing!
When I think about Easter, I think about chocolate and fresh spring vegetables: light leafy greens, asparagus, peas, carrots…and eggs! And if you are on a vegan diet, there are plenty of alternatives to real eggs that taste just as good and are much better for your health and the chickens!
Ready to start cooking?
Check out these yummy Easter recipes that even your meat-eater family and friends will love!
Vegan Easter Recipes
I've put together Easter recipes to inspire you all day long. Simply click on a link to jump on the section you are after:
Vegan Easter Breakfast And Brunch Recipes
Becoming vegan doesn't mean losing out on flavor and taste. All these recipes just look and taste amazing and will make your Easter breakfast or brunch delicious.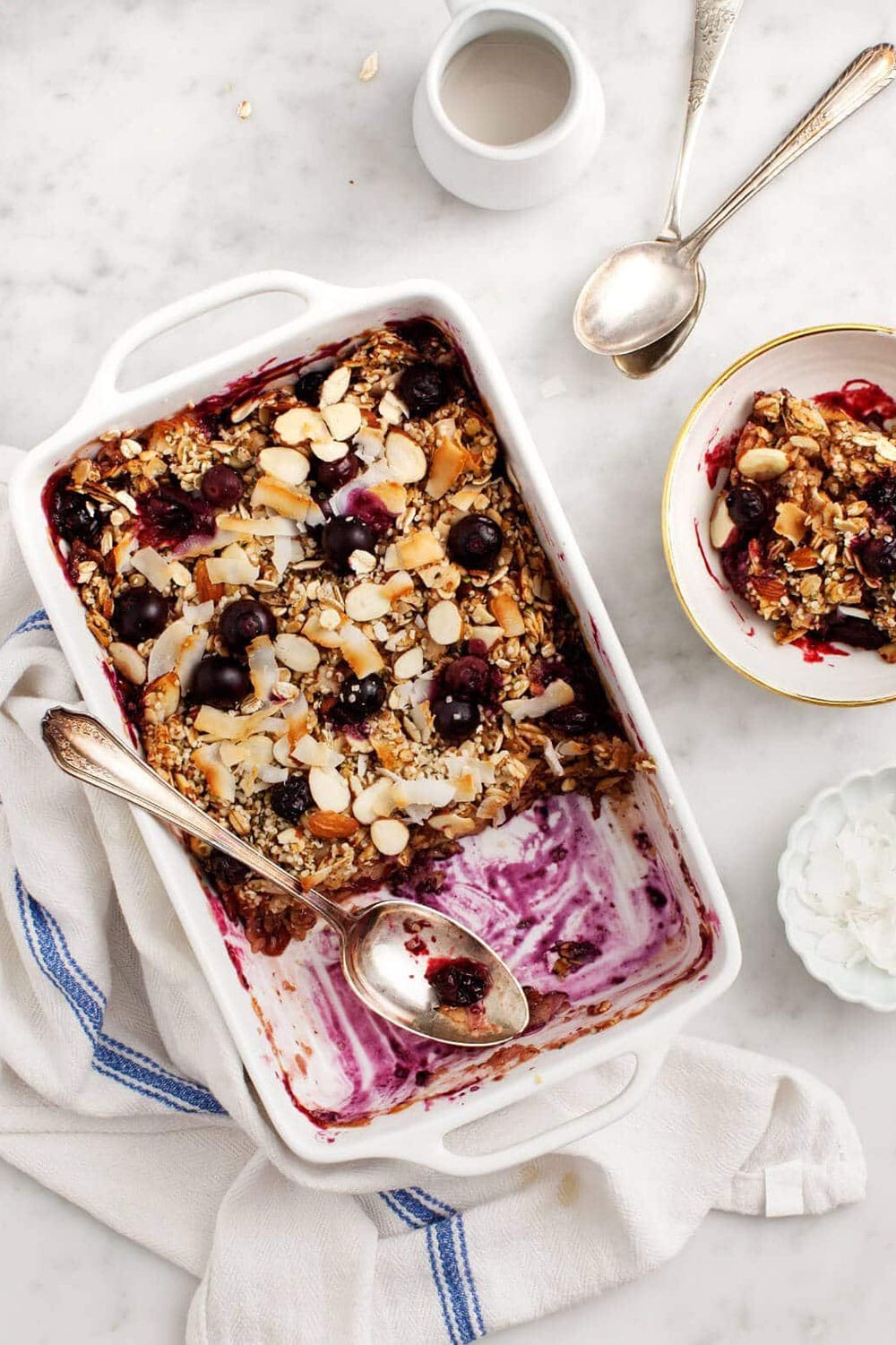 Full recipe on Love and Lemons
I love oats! And this oat treat combined with cinnamon is delicious. It reminds me of the topping of a warm fruit crumble. The smell that comes out of the oven in the morning…something to die for!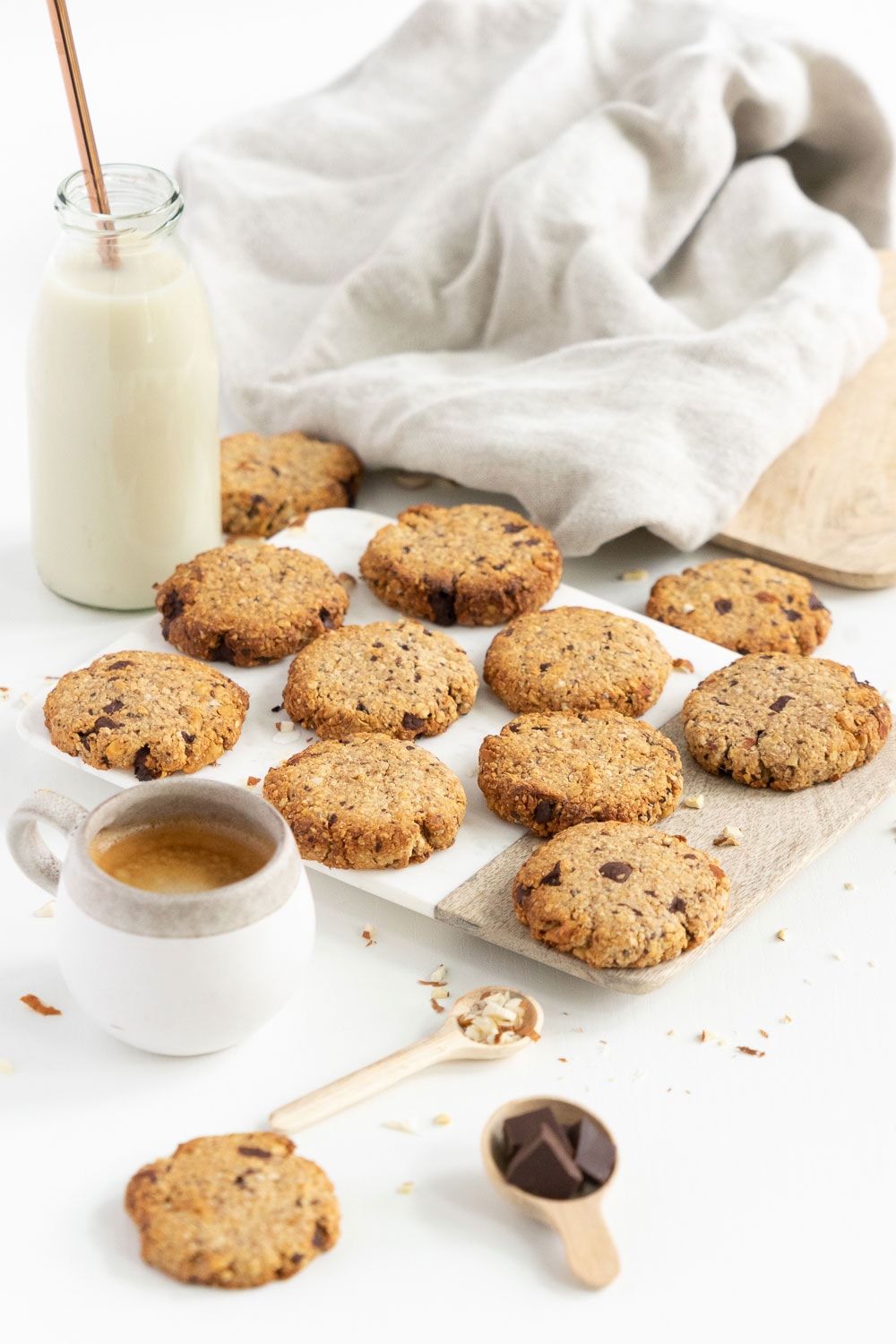 Full recipe on Gathering Dreams
I love these cookies because you can easily bake them ahead of time and have your Easter breakfast sorted. So you can concentrate on enjoying your day!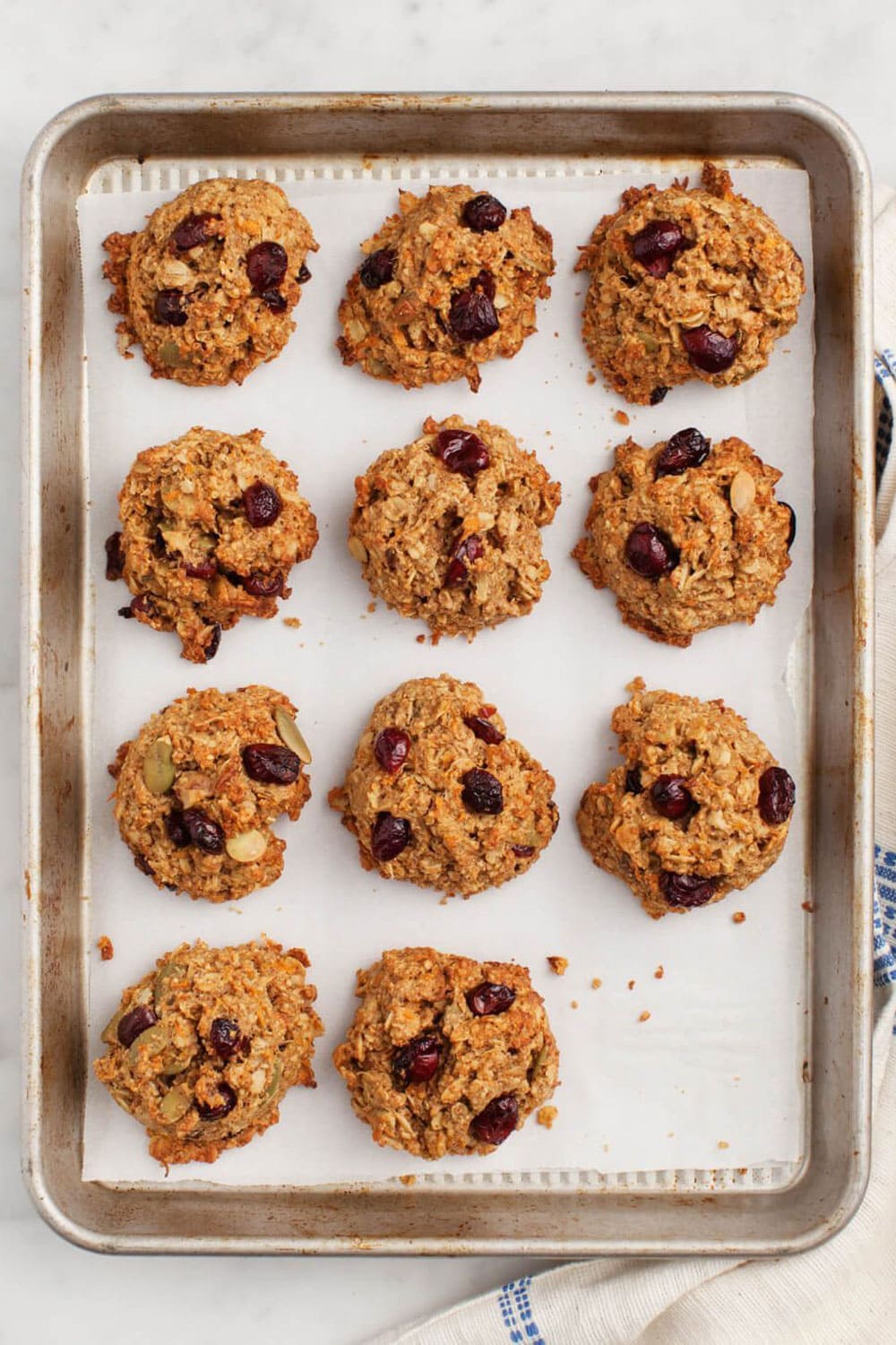 Recipe from Love and Lemons
Another oaty recipe! But this time with the addition of carrots! Carrots remind me of spring, fluffy bunnies, and Easter! These cookies are made with lots of good things: carrots, oats, flax, walnuts, pepitas, cranberries, and quinoa.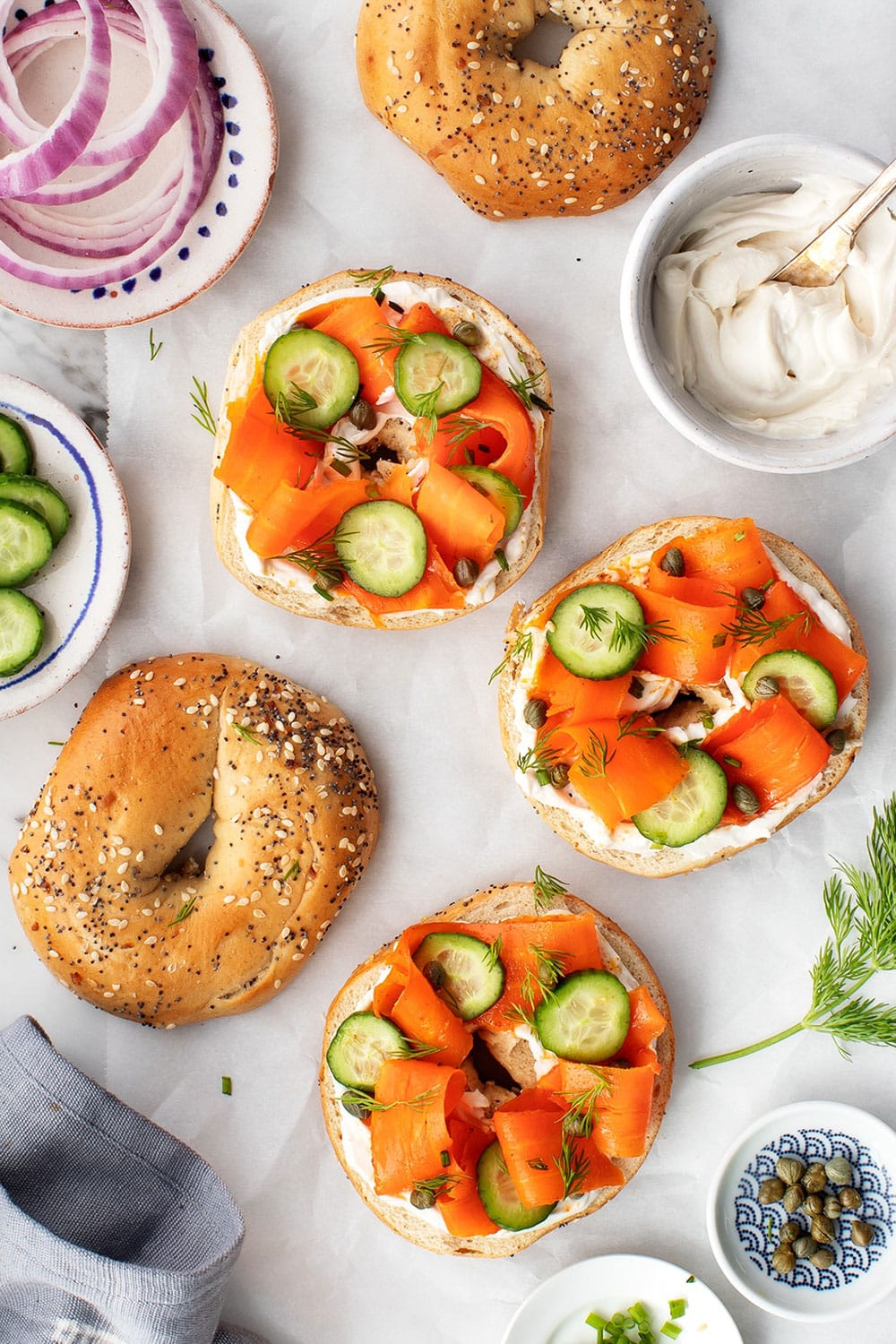 Full recipe on Love And Lemons
The first time I came across this recipe, I thought: "Vegan salmon?". From the pictures, it really looks like the real deal!
And it's also very cheap to make! This simple vegan salmon is made out of carrots: it's savory, salty, smokey, and the texture is spot on. It's the perfect recipe if you don't want to eat fish but miss its taste.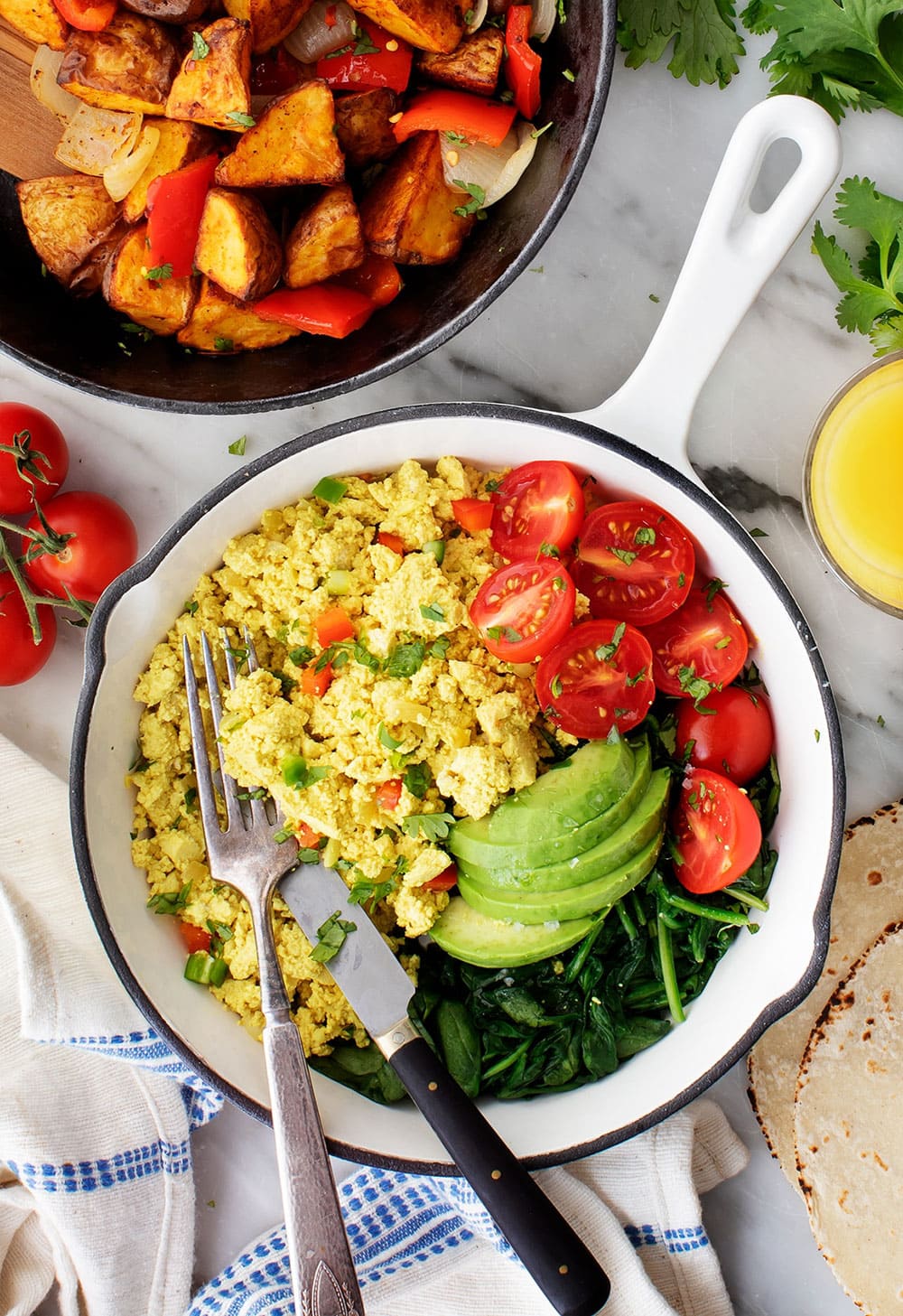 Full recipe on Love And Lemons
Nothing says Easter more than eggs. And this tofu scramble tastes pretty much like the real deal! Serve it with sliced avocado, salsa, and some bread for the perfect vegan Easter breakfast.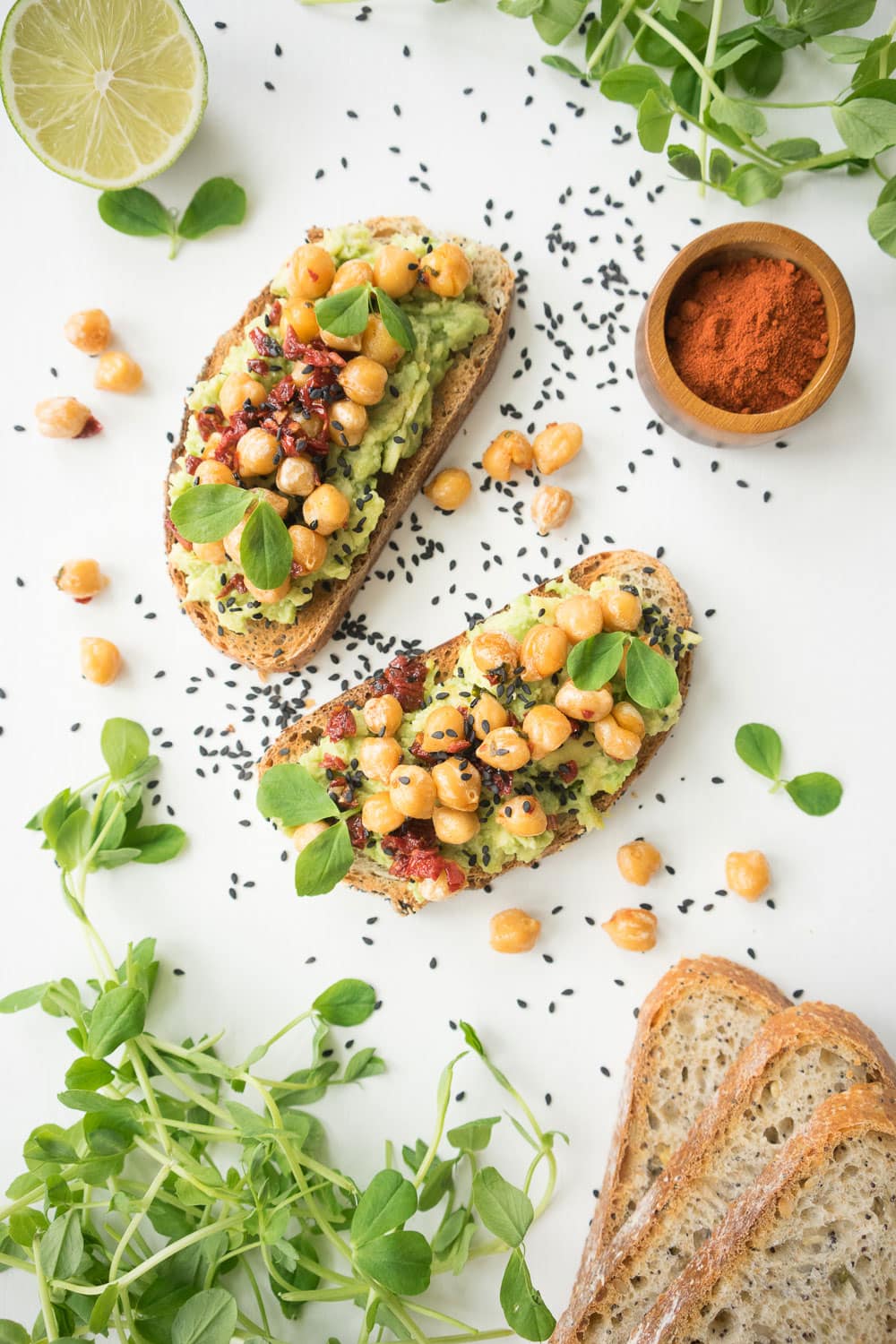 Recipe from Gathering Dreams
Well, this is one of my recipes, so I LOVE it!
This vegan smashed avocado toast with chickpeas and sun-dried tomatoes is super simple to make, and it tastes amazing. I love recipes that don't even make you think about your diet requirements, and although this recipe is vegan, everyone will love it!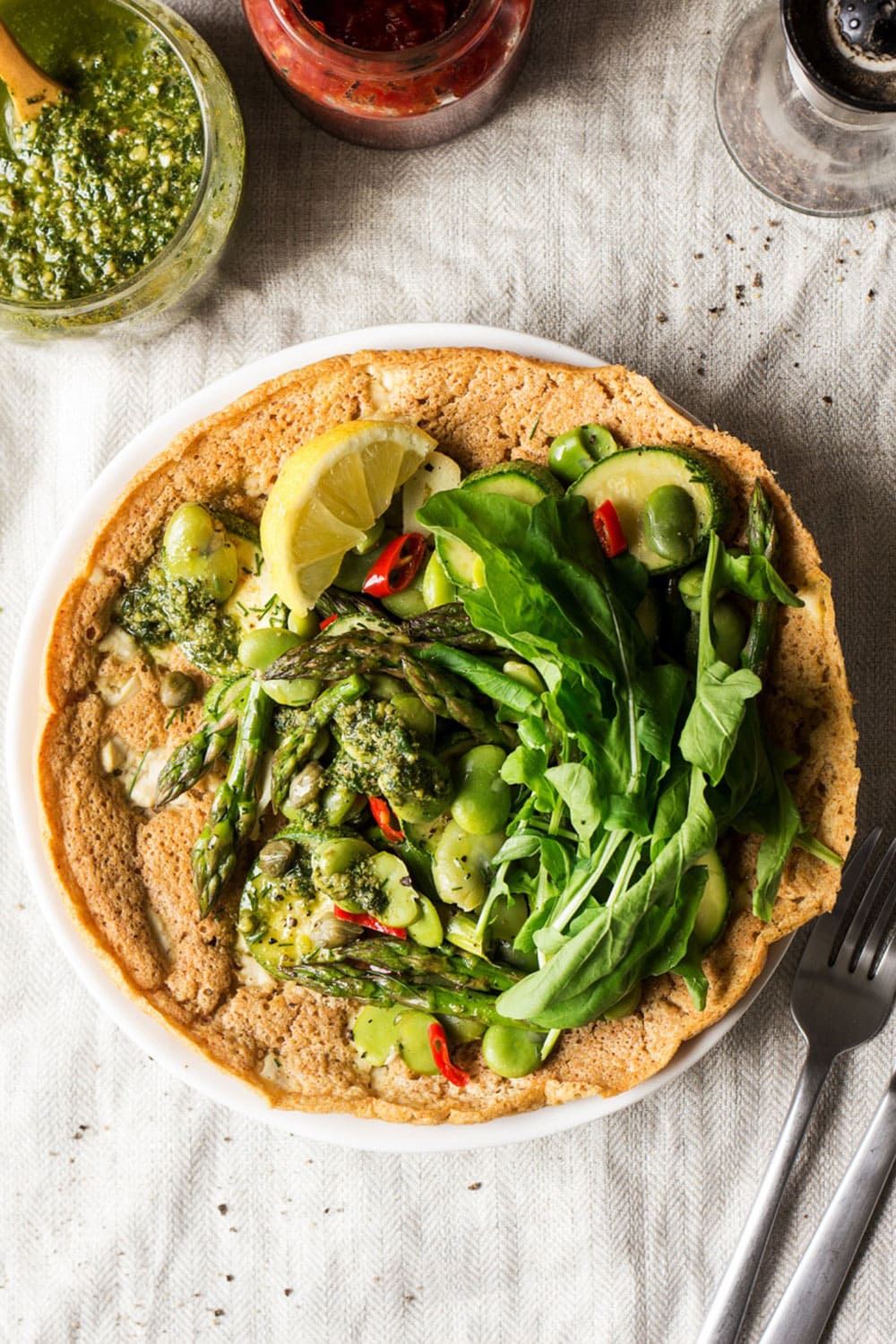 Full recipe on Lazy Cat Kitchen
This fluffy, savory pancake is full of spring veggies like asparagus and broad beans, perfect to start your Easter day!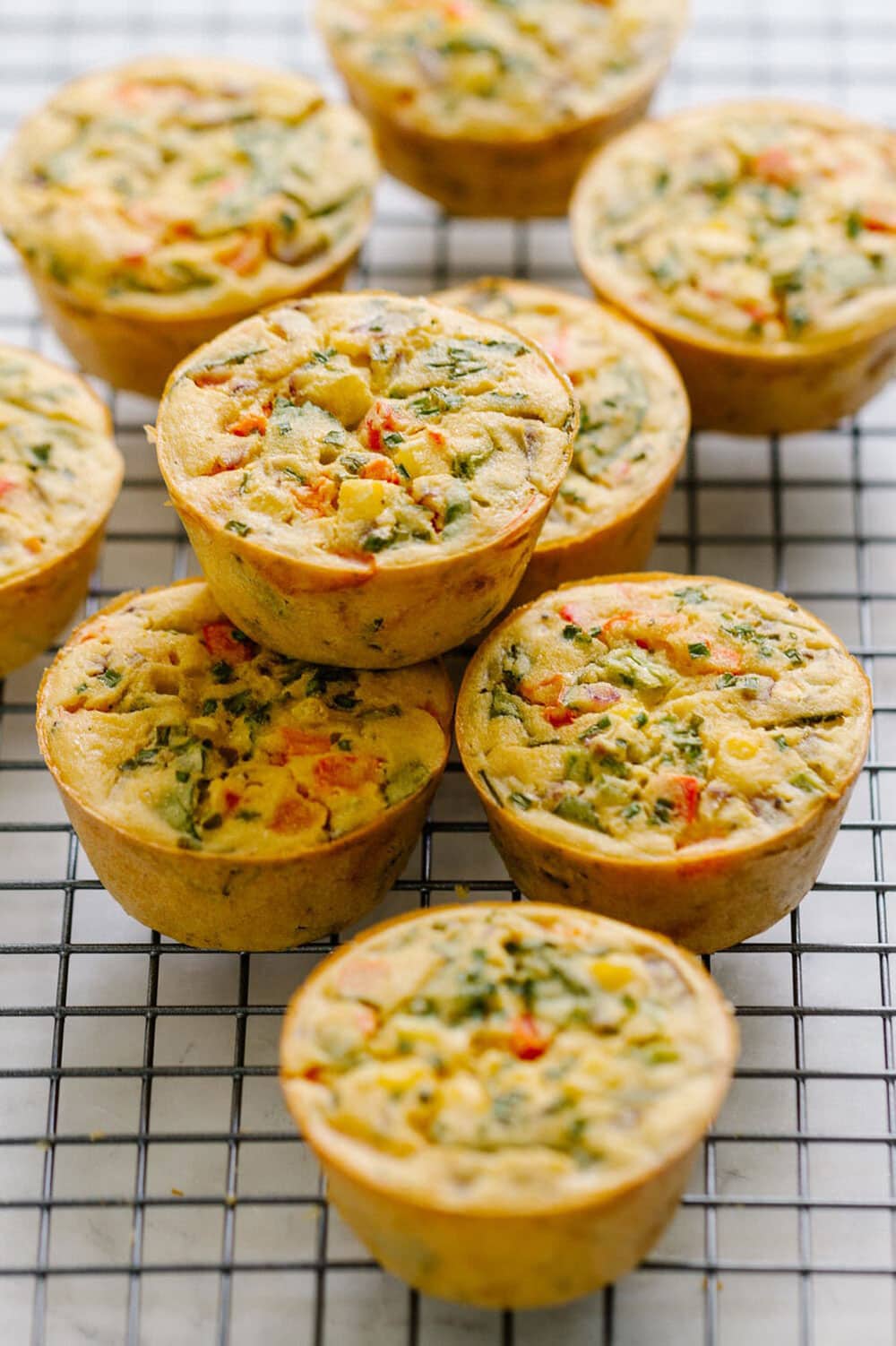 Full recipe on The Simple Veganista
These mini chickpea flour frittatas are made with gluten-free chickpea flour, bell pepper, corn, baby spinach, onion, and herbs. You can easily make them ahead and reheat them on Easter day.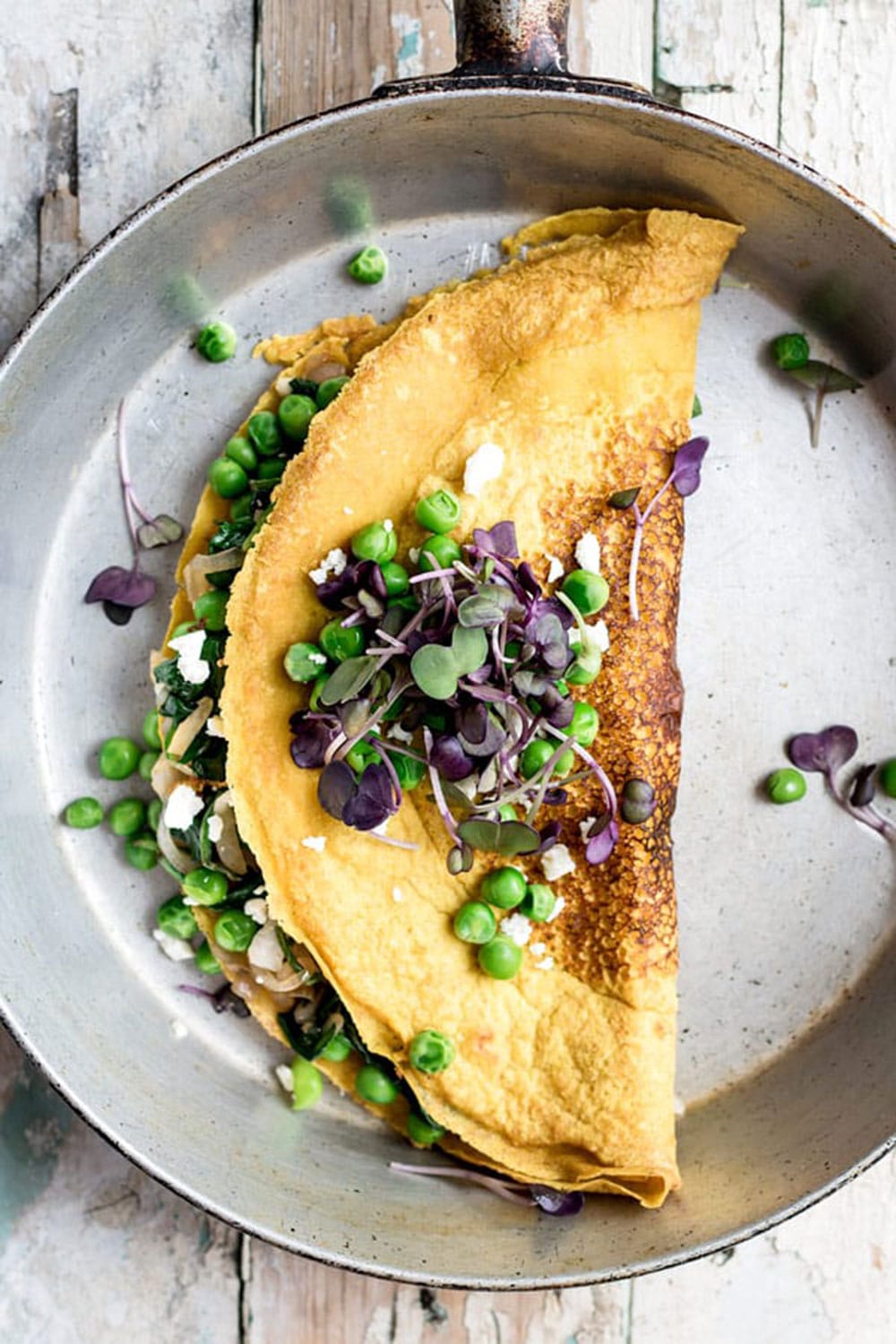 Full recipe on Choosing Chia
This chickpea omelet is ready in just 20 minutes. Filled with spinach and spring peas is the perfect Easter morning go-to breakfast recipe.
Some More Vegan Easter Breakfast Recipes Ideas…
Vegan Easter Appetizers And Salads
Here you can find some great savory dishes for your vegan Easter lunch or dinner! From appetizers to soups to lovely side salads. No matter what diet you are following, here you will find the best vegan Easter recipes for you!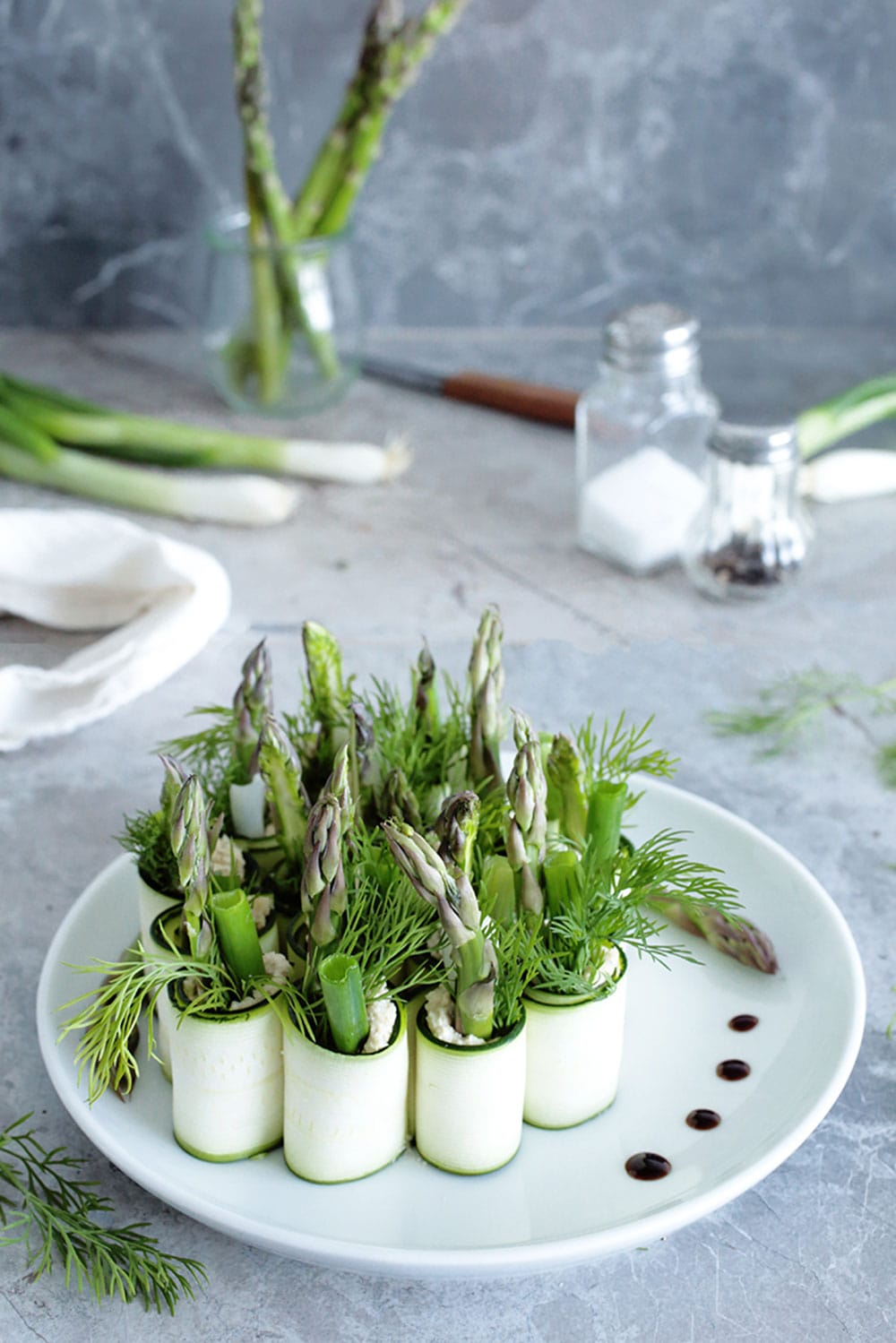 Full recipe on Green Evi
Pretty raw vegan zucchini roll-ups, perfect as a light and healthy appetizer for your vegan Easter lunch. These zucchini rolls are filled with creamy, herbed cashew cheese, asparagus, scallions, and dill. They are easy and quick to make and look so cute!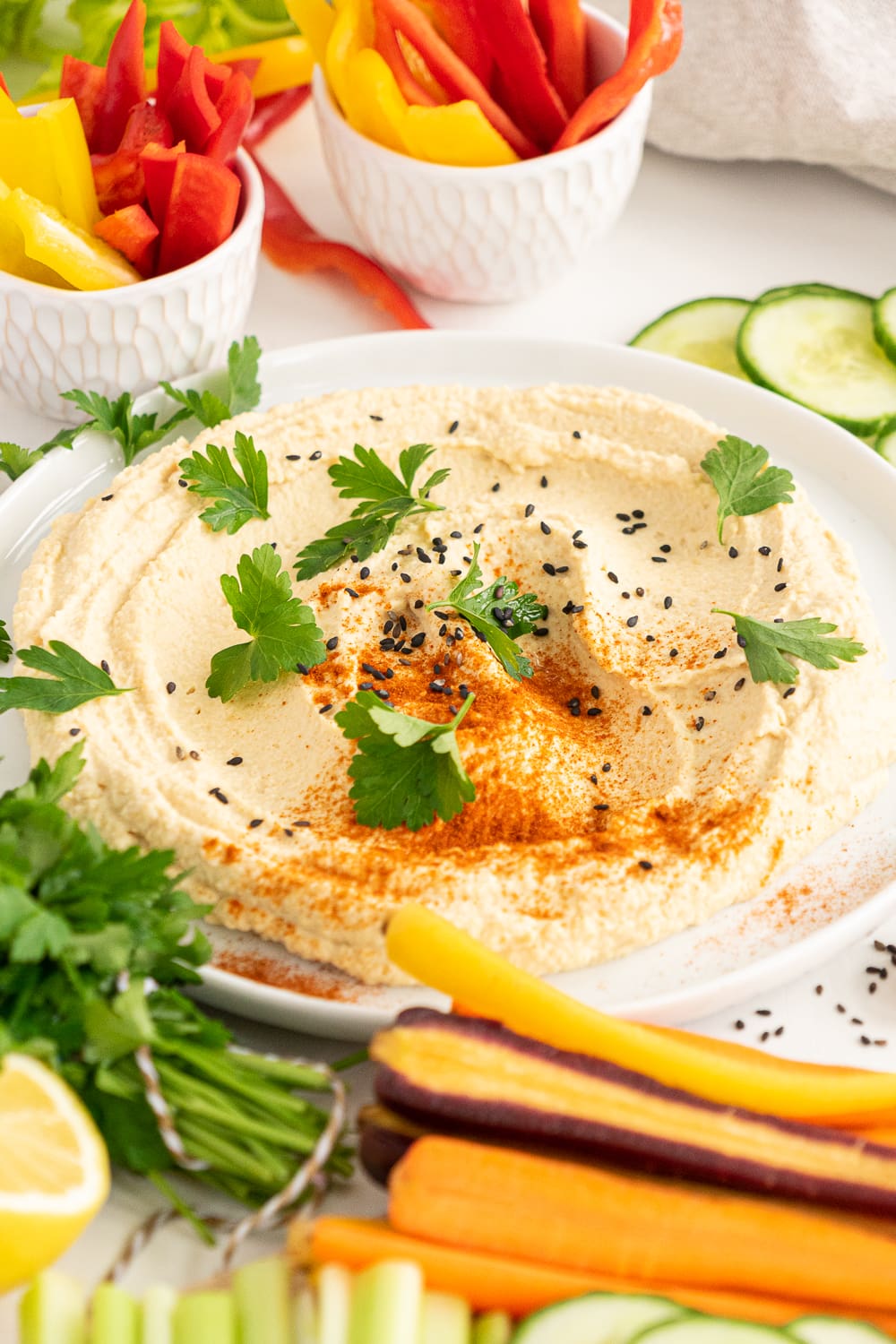 Full recipe on Gathering Dream
This easy hummus will make your Easter table look fantastic! Smooth, creamy, and perfect for an awesome lunch. Gluten & dairy-free. Serve it on a plate with raw veggies and crispy oatcakes.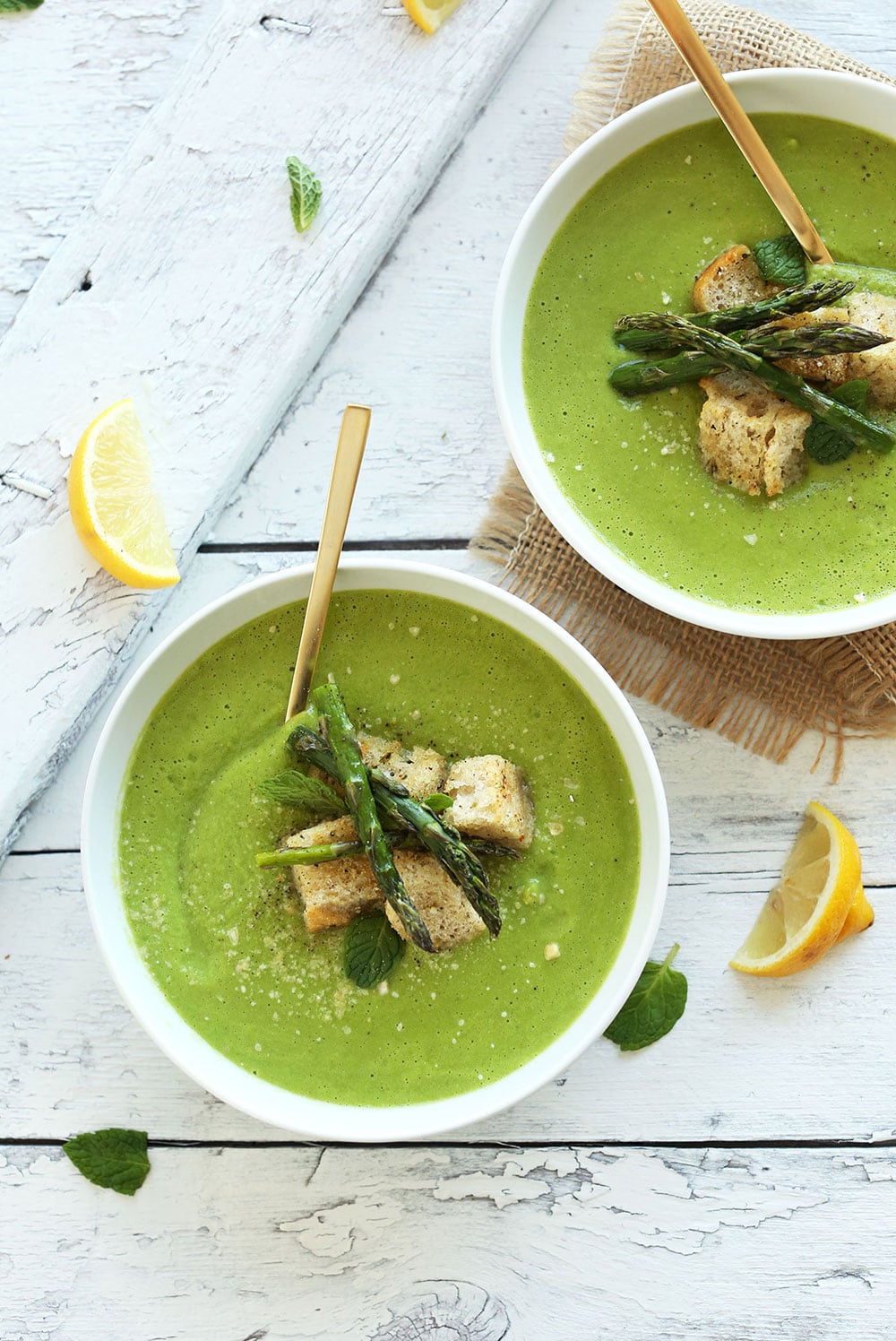 Full recipe on Minimalist Baker
If it's going to be still a little chilly out there, you can try out this soup! A simple, 30-minute roasted asparagus soup with peas, shallot, and garlic!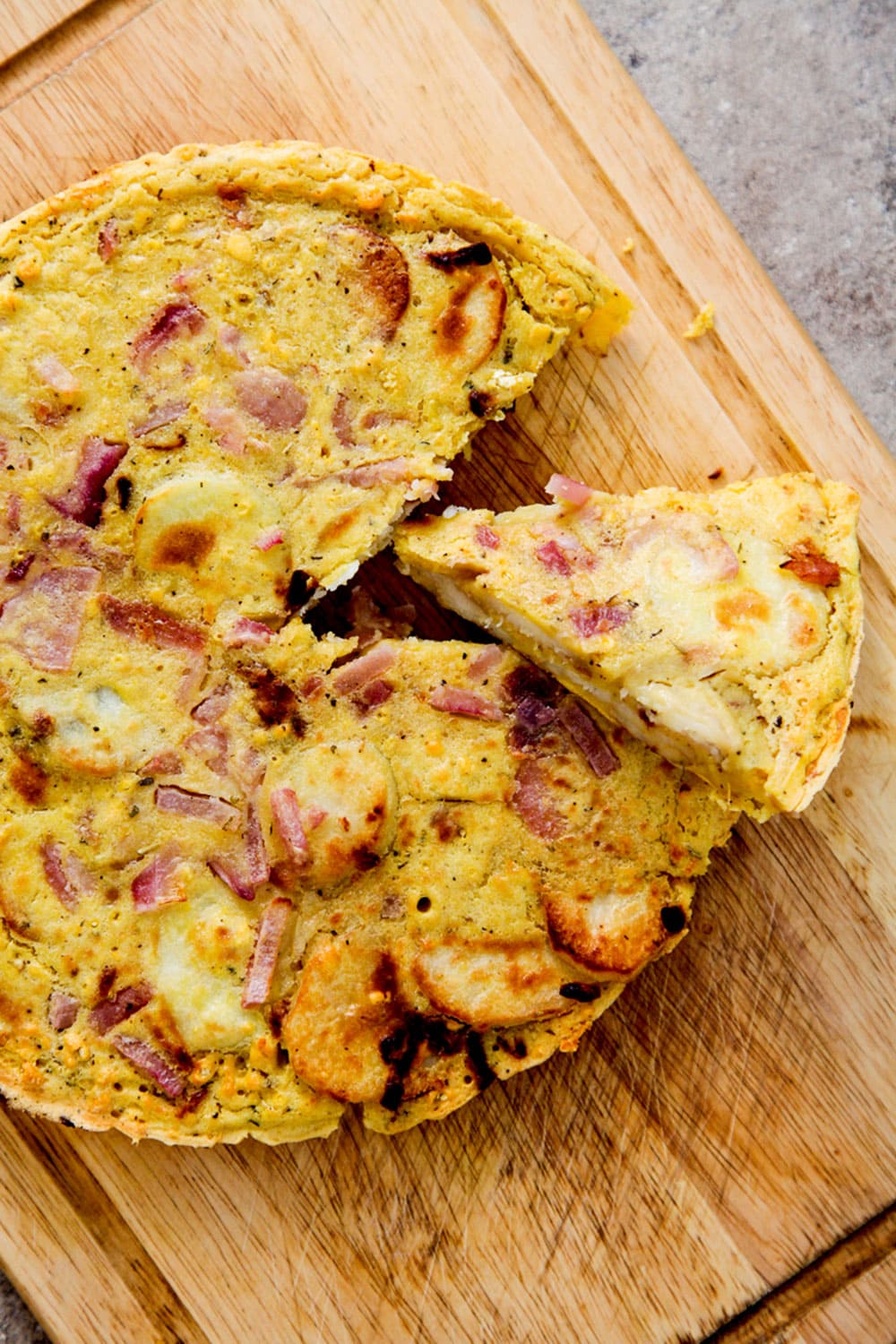 Full recipe from Wall Flower Kitchen
Have you ever tried chickpea flour? It's amazing to make an omelet, and you won't miss eggs one bit! This recipe is great as you can eat it hot or cold. You can prep the omelet in advance and have your Easter lunch ready! Plus, it's very filling, naturally gluten-free, high in protein, and low calorie.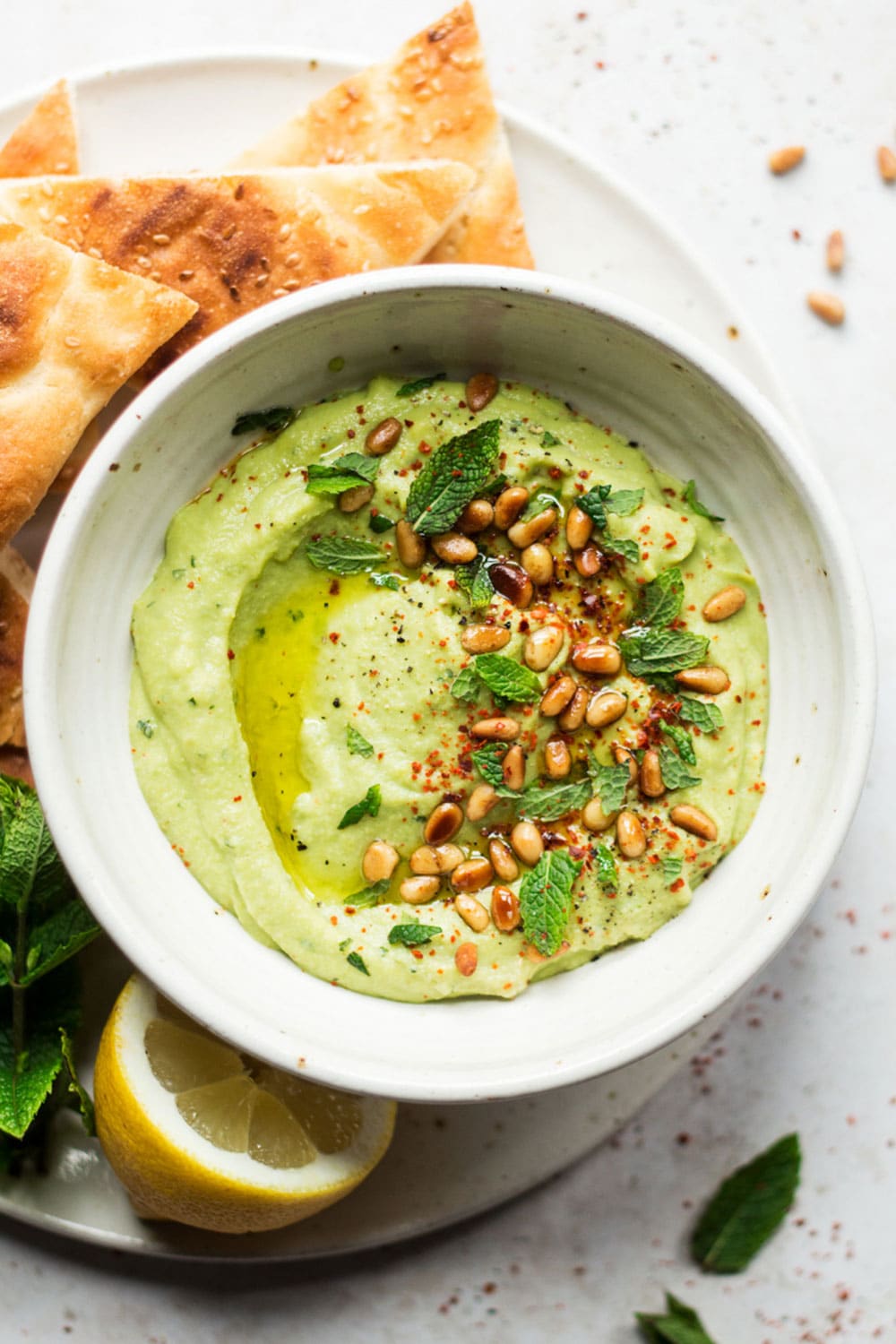 Full recipe on Lazy Cat Kitchen
This vibrant, green dip is a good variation of good classic hummus. Made with springy broad beans, a touch of lemon juice, and mint, it's delicious with some warm pita bread.
Full recipe from Gathering Dreams
A colorful salad made with radish, raw asparagus, lamb lettuce, spring onions, and a touch of lemon. Quick to make, it's the perfect Easter side dish to refresh your guests.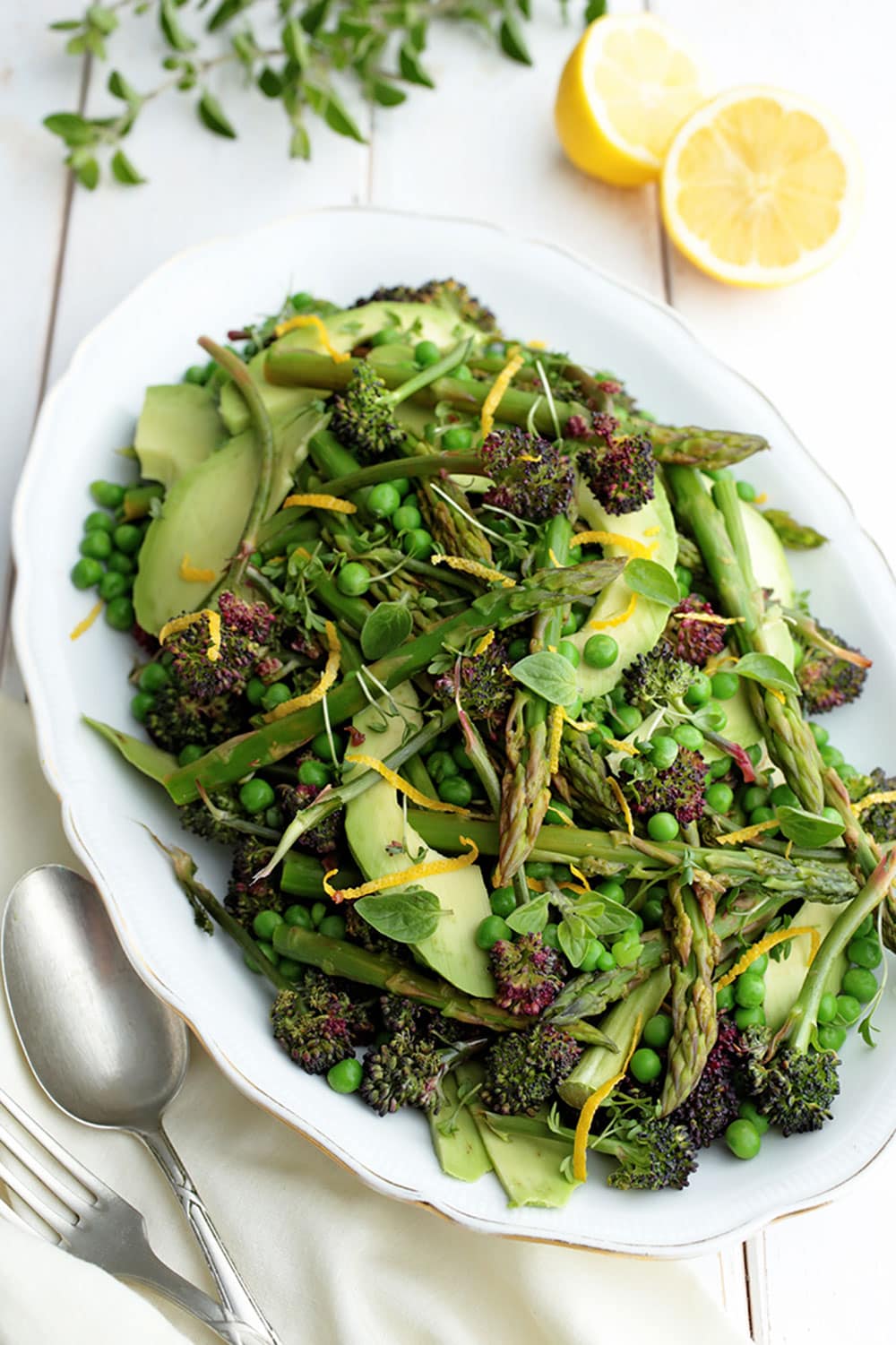 Full recipe from Green Evi
This vibrant green salad celebrates the best fresh spring produces. Sweet green peas mixed with crunchy roasted arugula and broccoli, creamy avocado slices, and fresh herbs, all brought together by a simple dressing made of a tangy lemon vinaigrette.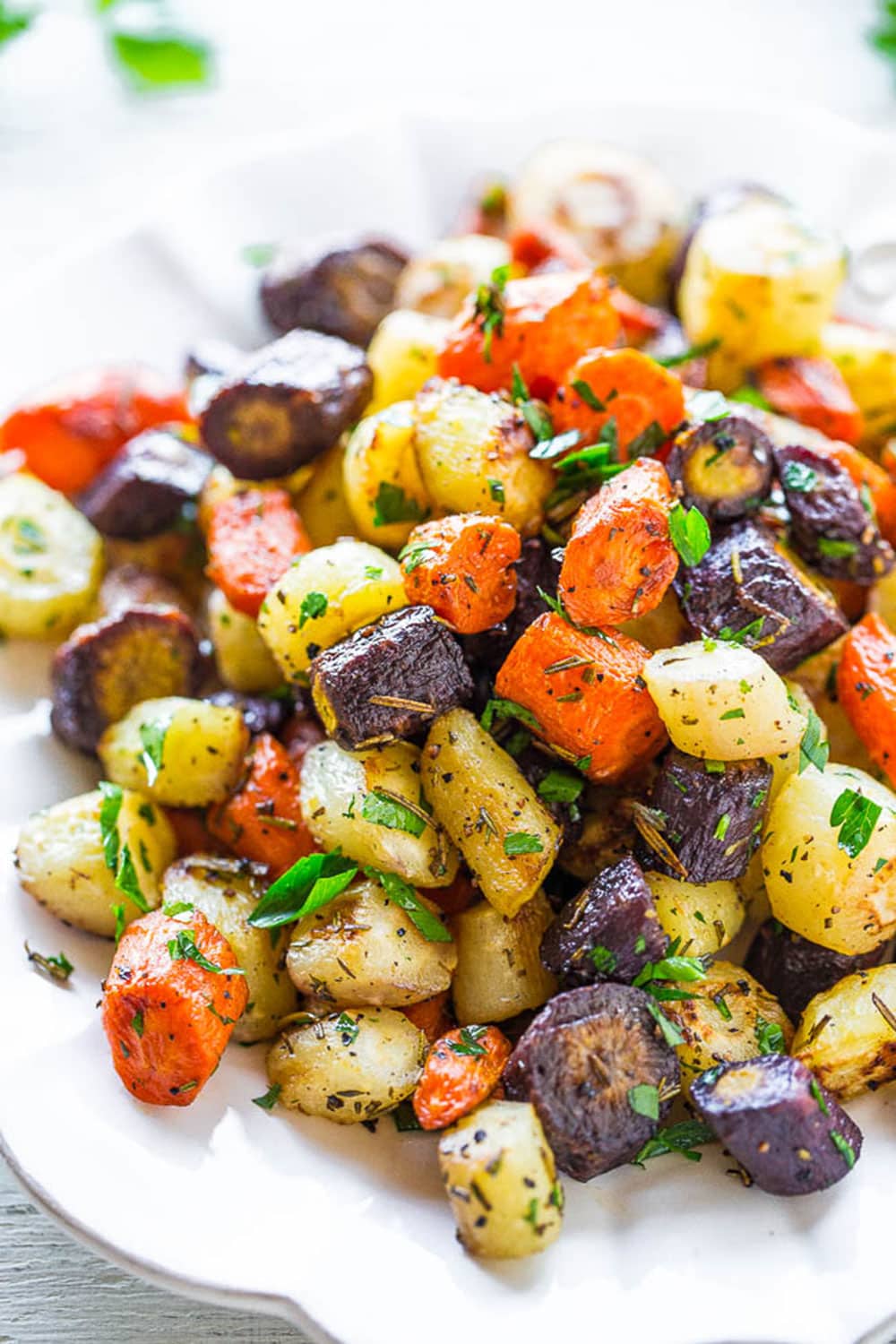 Full recipe from Averie Cooks
It's not Easter without carrots on the table! This roasted version is straightforward to make: crisp-tender carrots, lightly caramelized and flavored with rosemary, thyme, and parsley.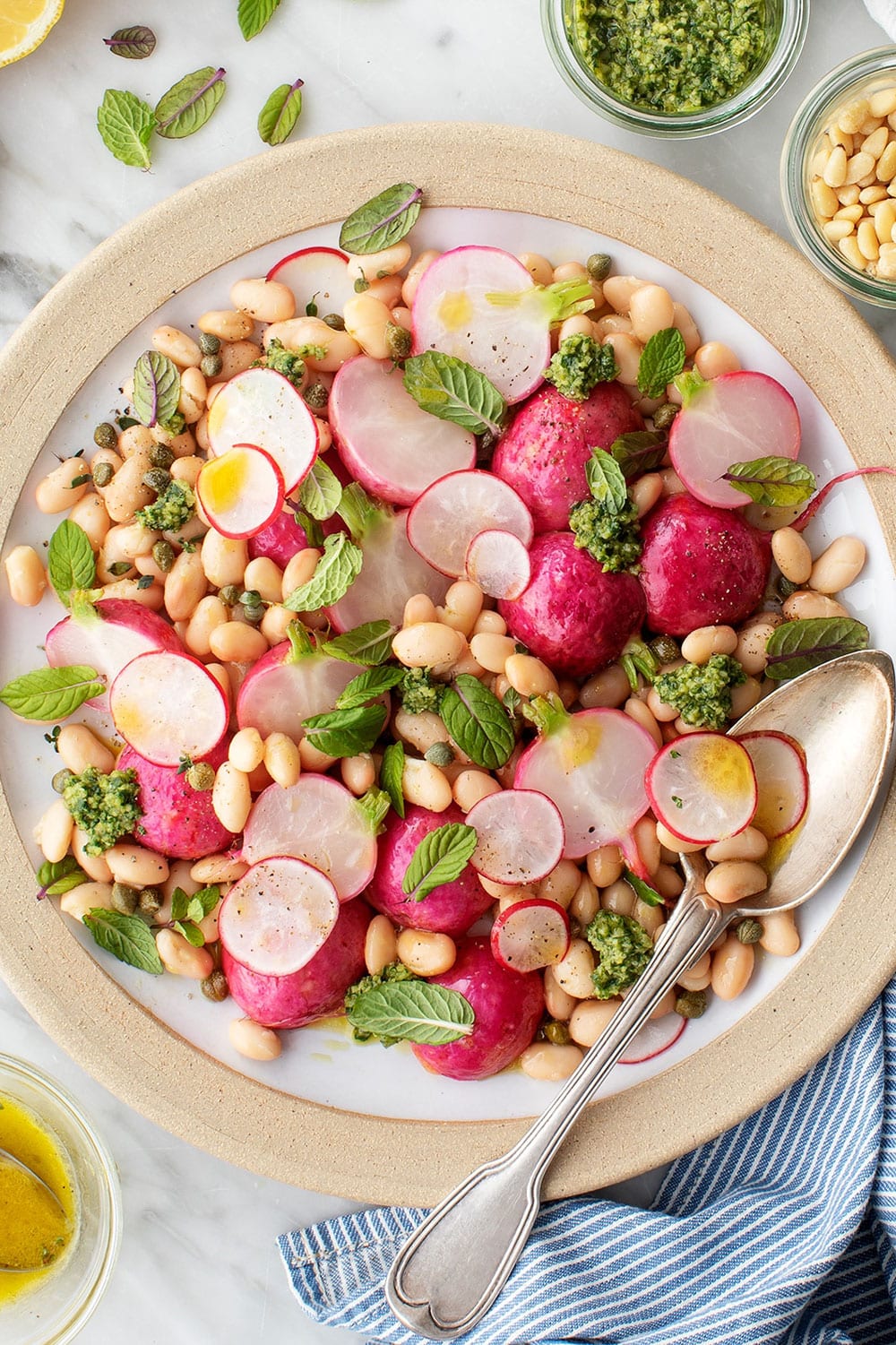 Full recipe on Love and Lemon
Another beautiful salad that is full of spring flavors. It's made with both fresh crunchy radish and roasted radish for an exciting texture combination.
Vegan Easter Dinner Ideas And Mains
Here are some ideas for your Easter table centerpiece: from creamy gnocchi to flavorful quiche to fresh pasta recipes. Whether you are opting for an Easter lunch or you are after some vegan Easter dinner ideas, here is something for everyone.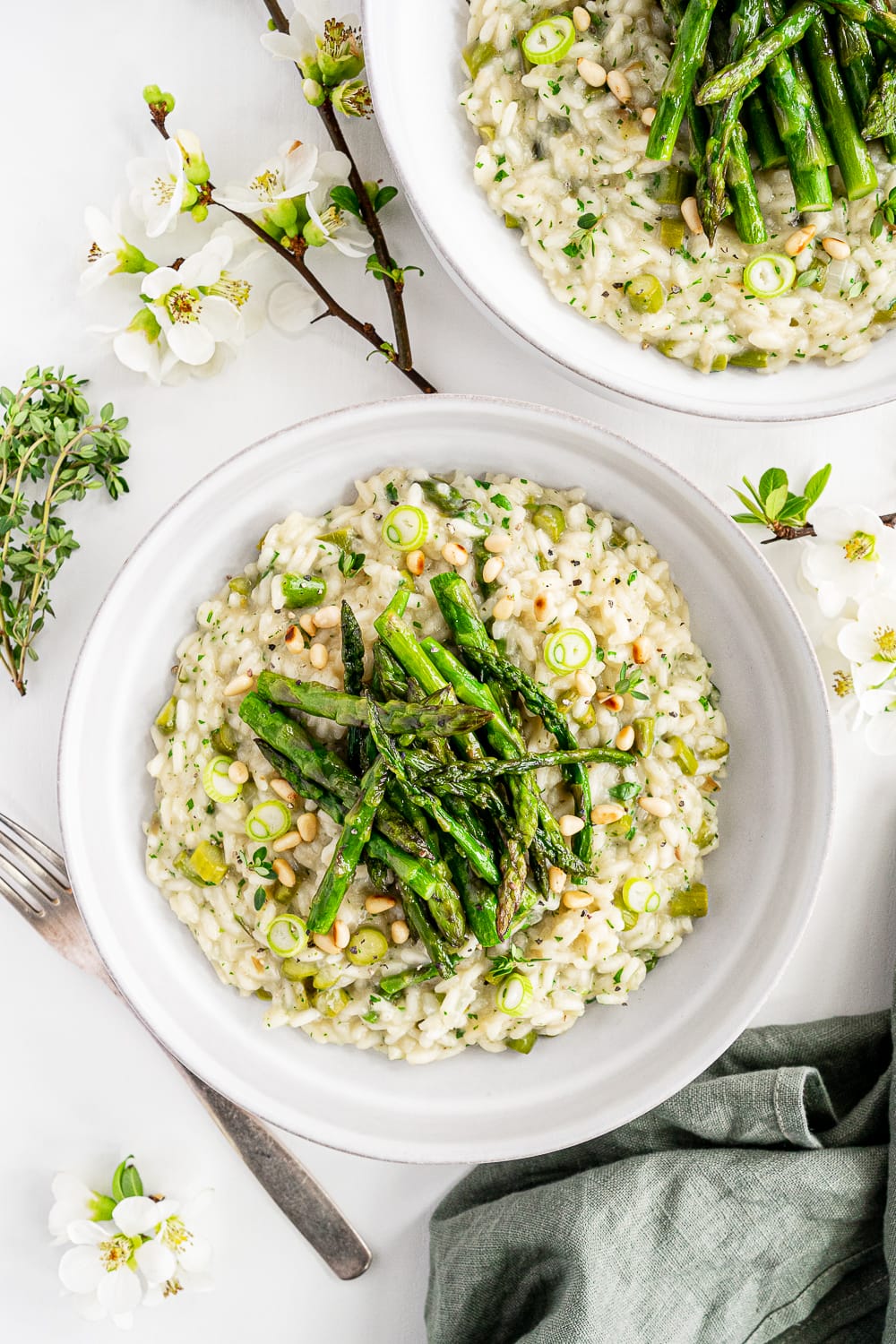 Full recipe on Gathering Dreams
This asparagus risotto is rich and creamy, plus it looks incredible and will please everyone. It's the perfect main dish to celebrate Easter with Spring produce.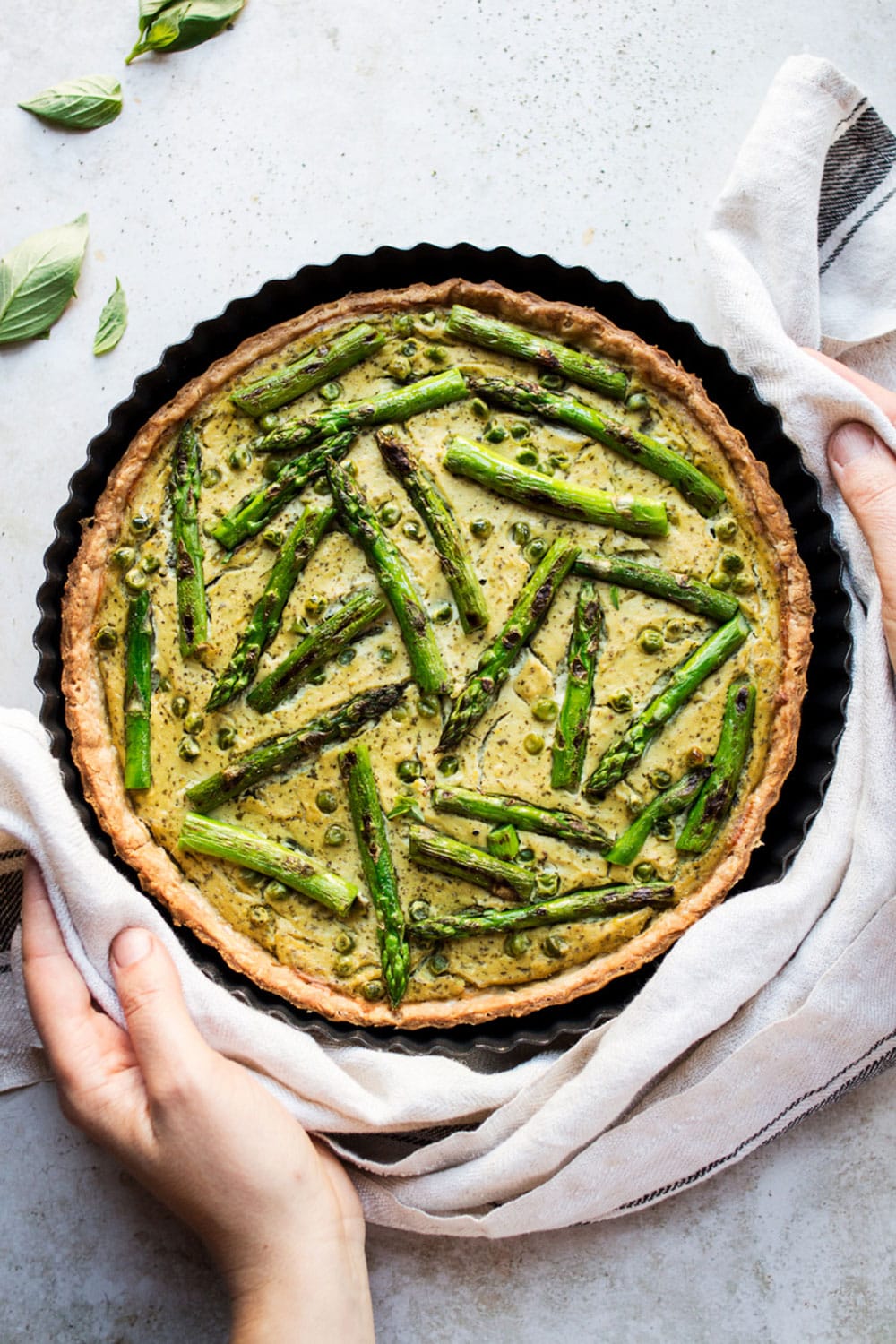 Full recipe on Lazy Cat Kitchen
This vegan quiche with asparagus is very simple to make but tastes absolutely amazing. No one will guess it's eggless. You will fool all your non-vegan friends!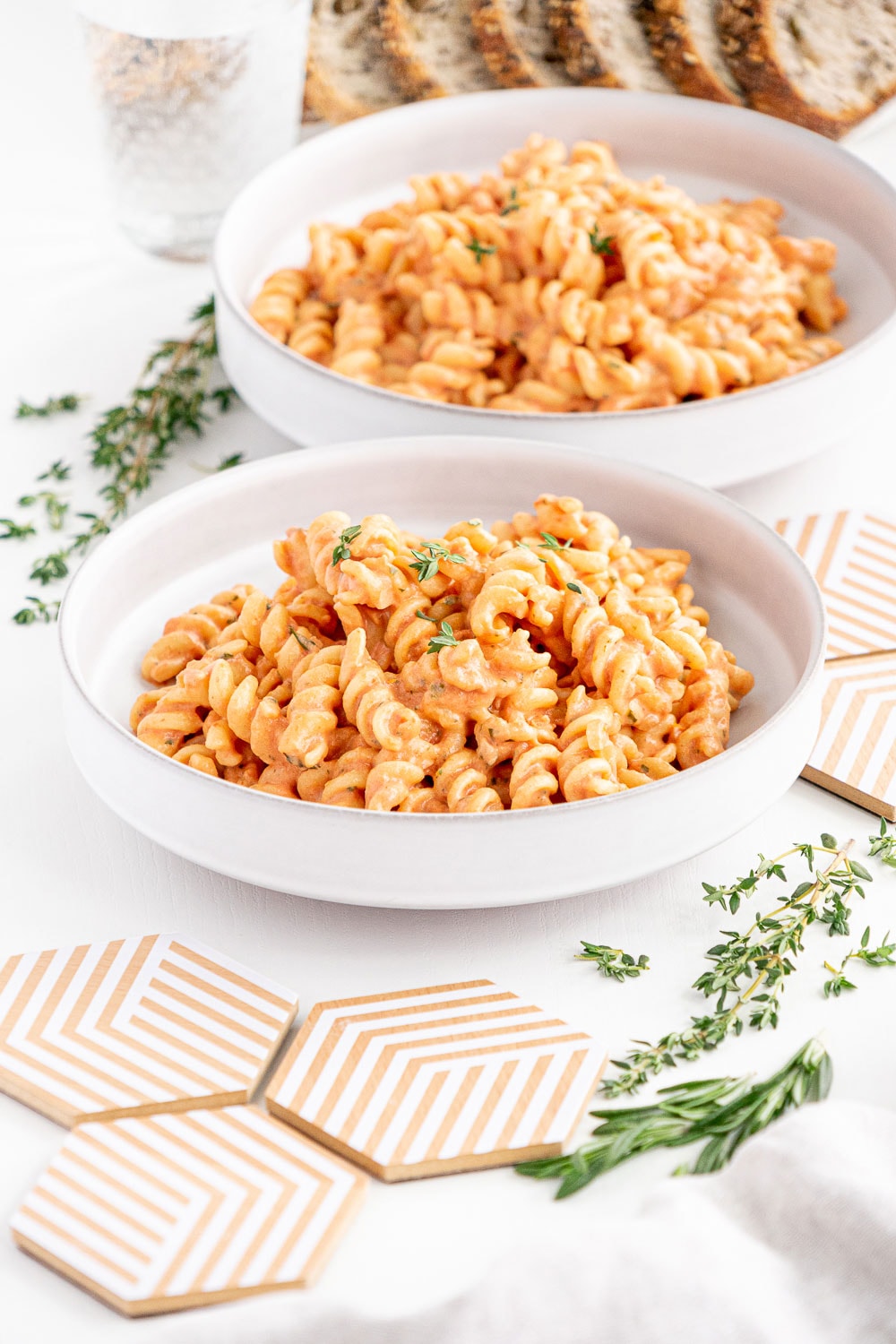 Full recipe on Gathering Dreams
If you are looking for an Easter main that tastes amazing, but it's simple to make, this creamy tomato pasta full of fresh herbs it's going to be perfect for you. It's easy to make yet delicious, and it will impress everyone.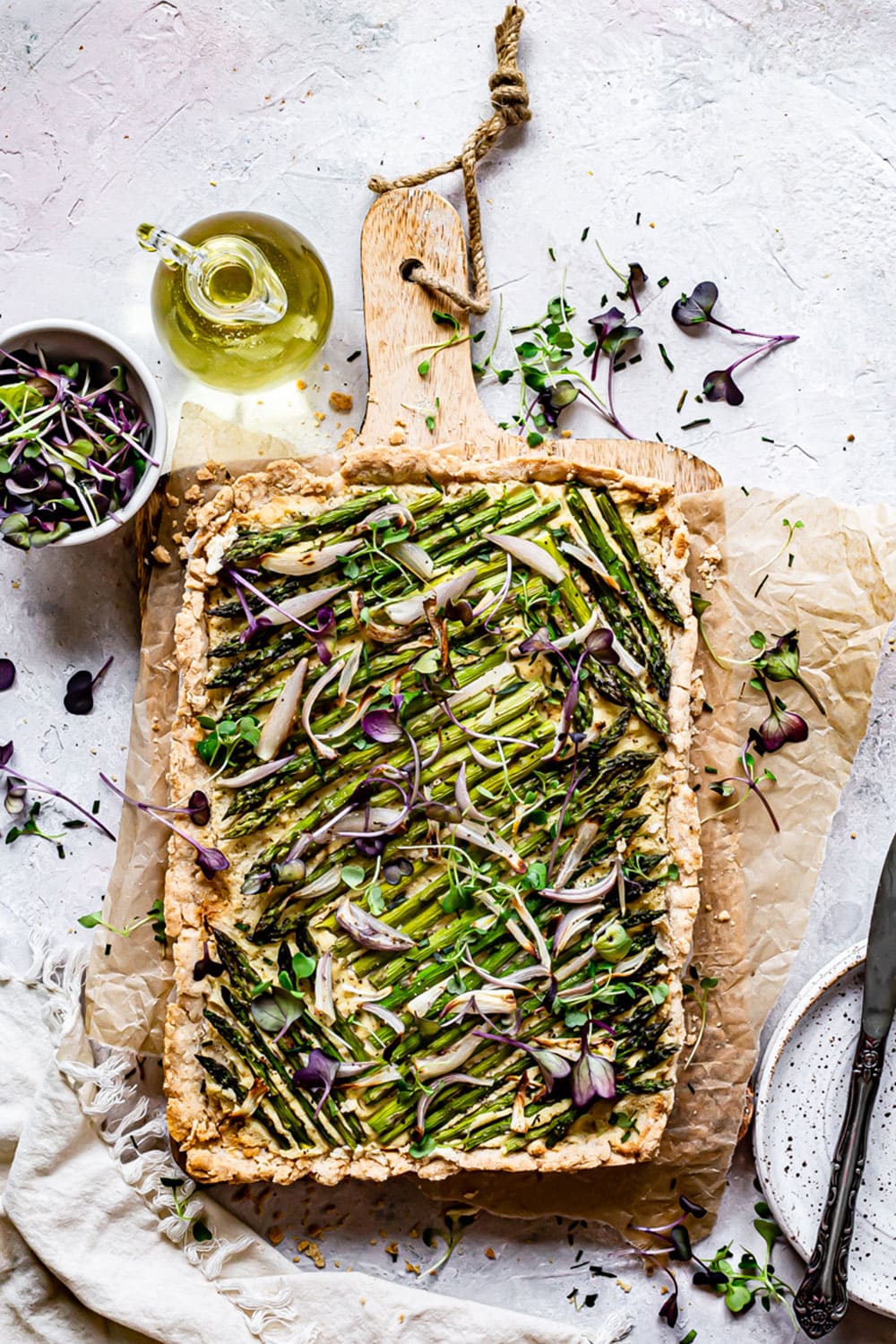 Full recipe on Healthy Little Vittles
This incredible centerpiece is perfect if you have any gluten-free guests at the table. The crust is made with just 6 ingredients, and it's grain-free. It's then topped with vegan ricotta cheese, fresh asparagus, shallots, chives, and microgreens.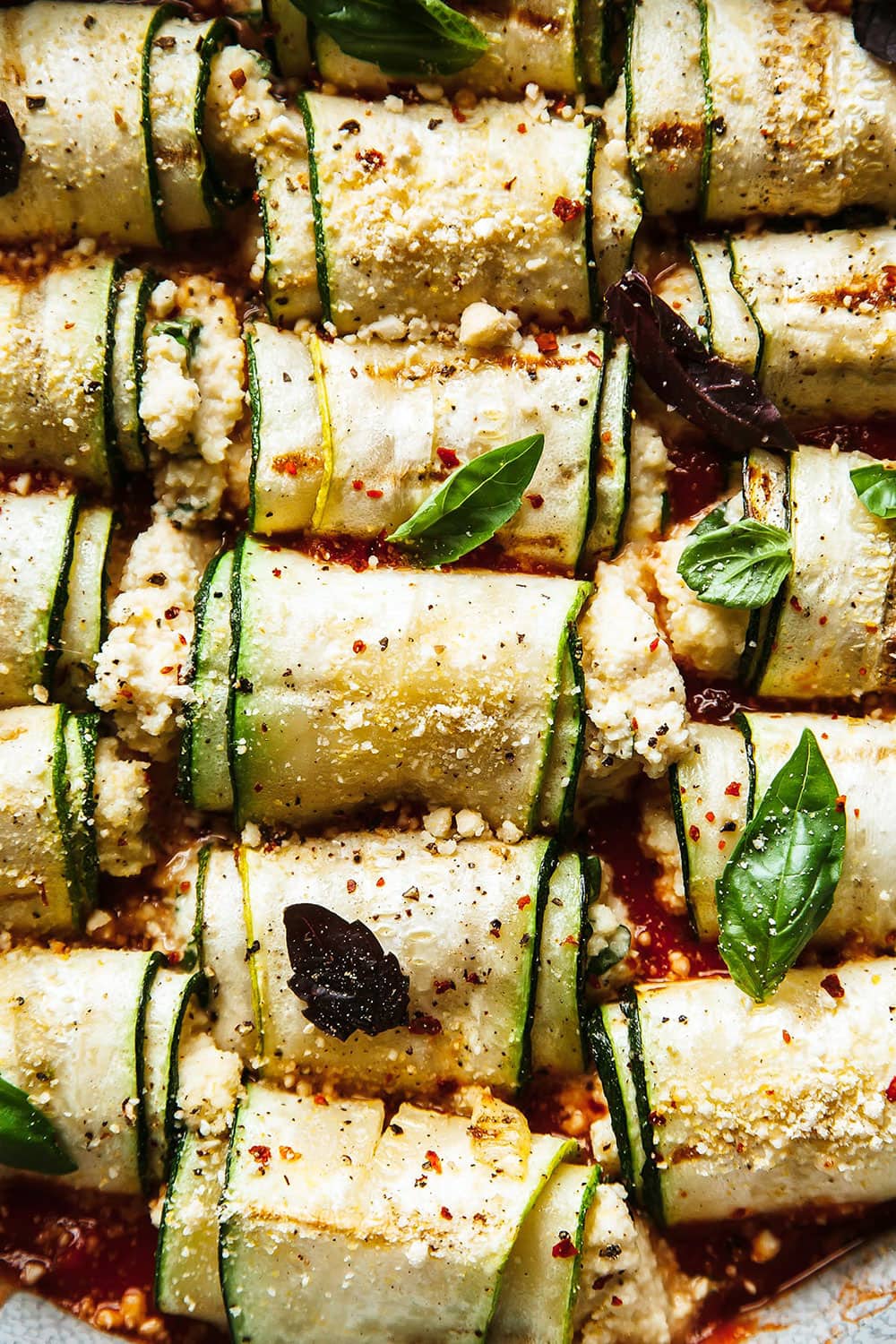 Full recipe on The First Mess
These zucchini involtini with almond ricotta are perfect as your Easter main. Not only it's a beautiful dish. But you can also easily prep it the day before and put it in the oven on Easter to bake it.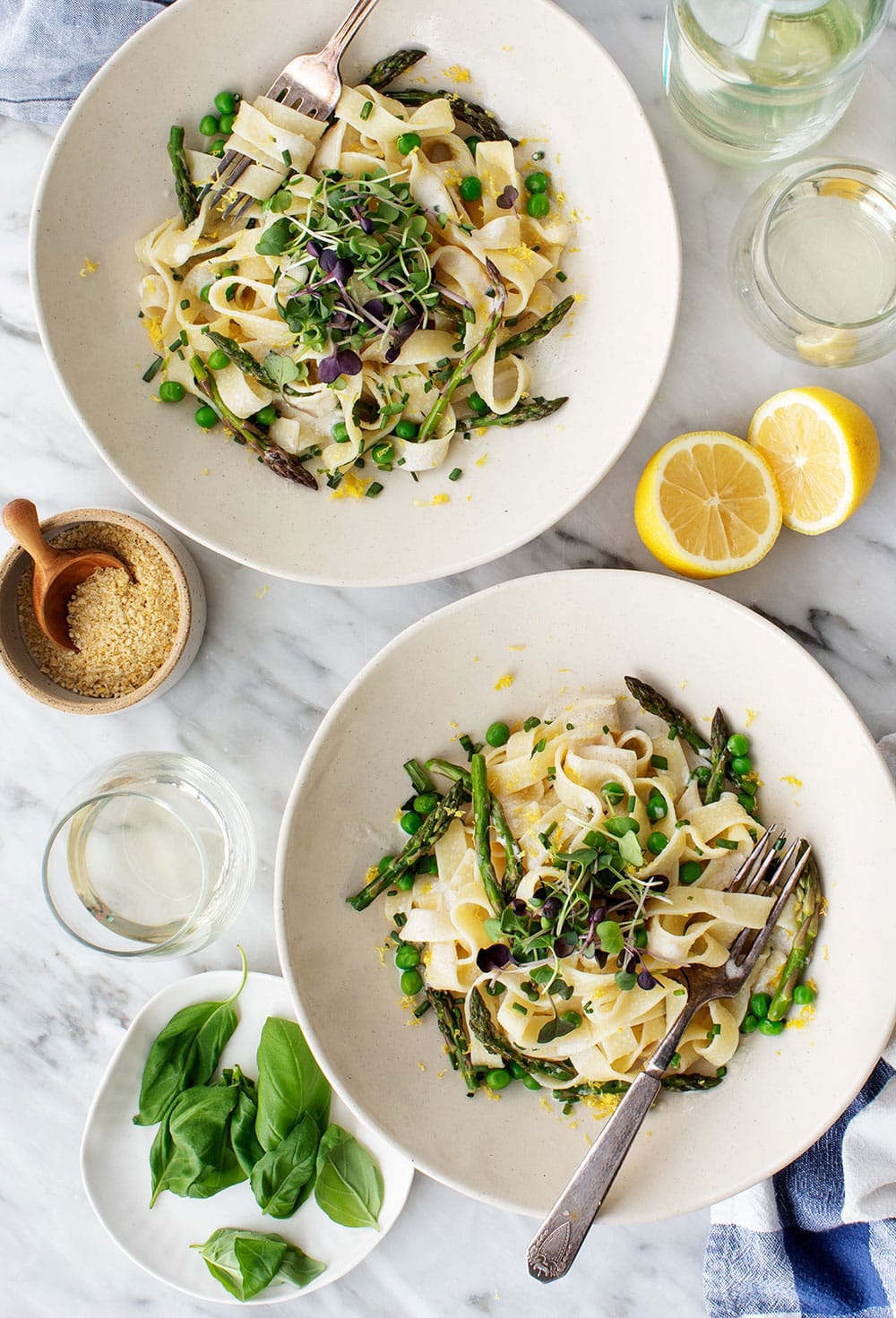 Full recipe on Love And Lemons
Tagliatelle are normally made with eggs, but you can use a vegan version to make this recipe with lots of fresh and spring-inspired veggies.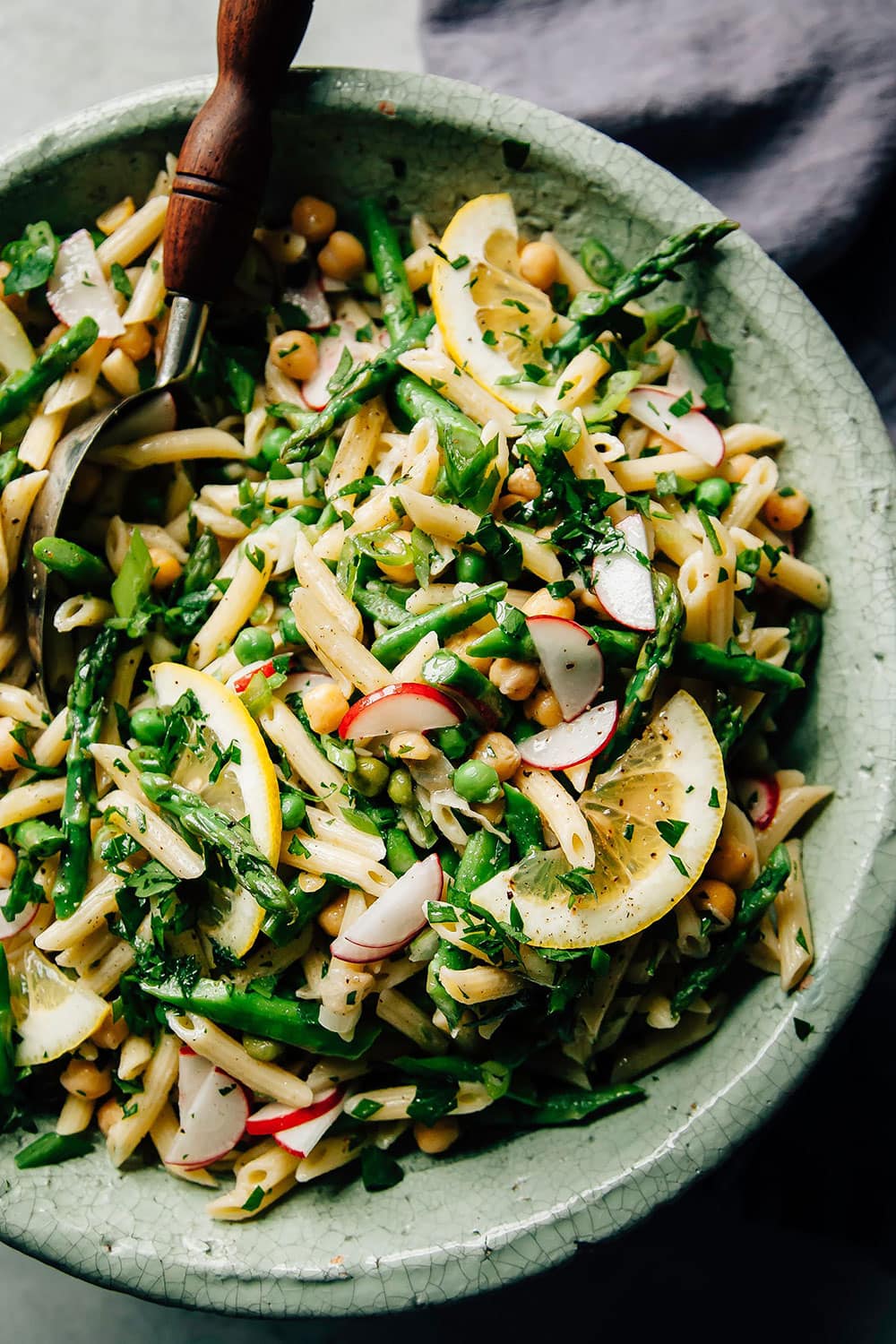 Full recipe on The First Mess
This lemony spring pasta salad is a great vegan option for spring holiday gatherings. It's full of vegetables, chickpeas, and a refreshing lemon dressing.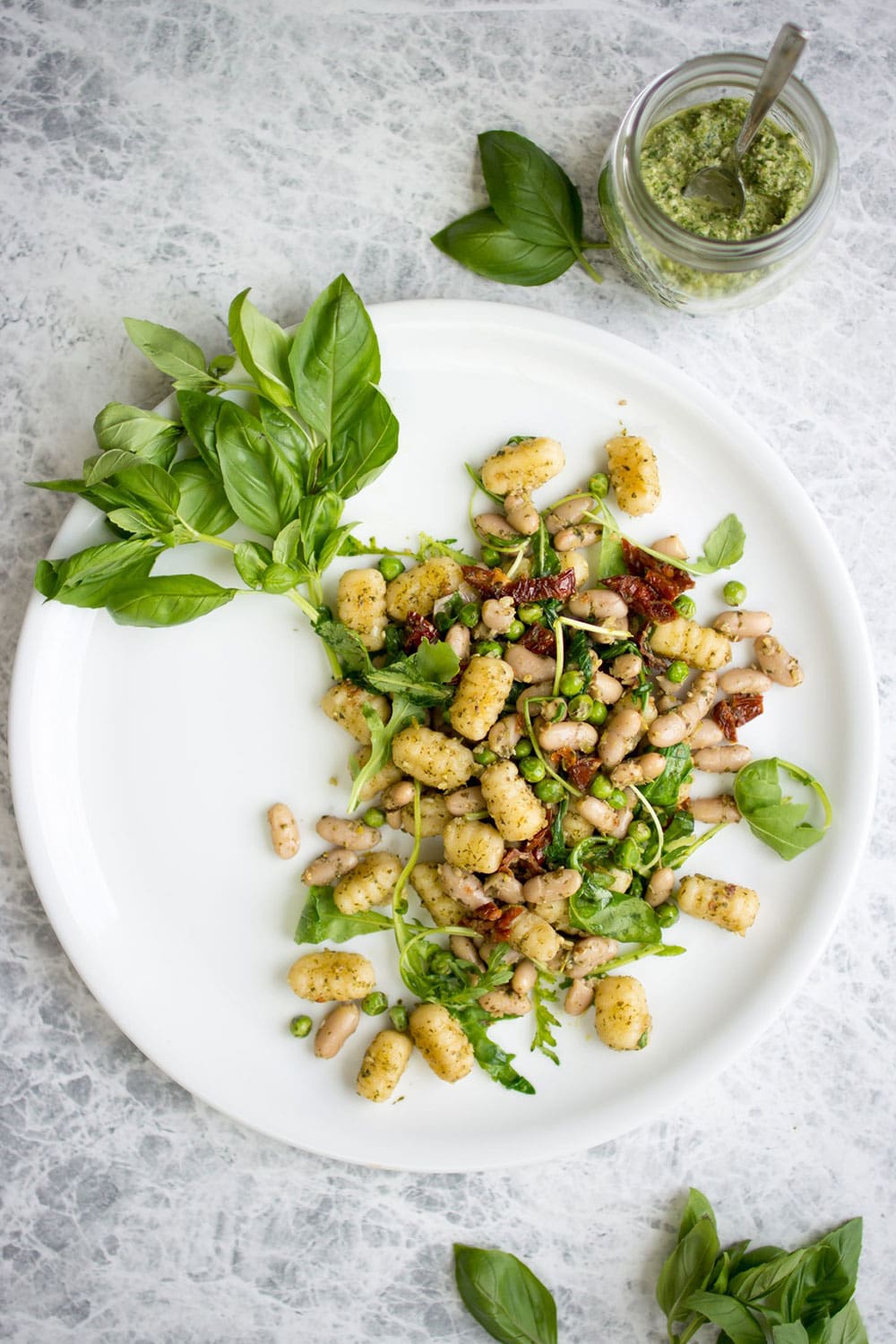 Full recipe from Lauren Caris Cooks
I love potato gnocchi and pesto in any form! If you want to impress your guests, this vegan gnocchi dish with arugula pesto will do the trick!
Some More Vegan Easter Recipes Ideas…
Vegan Easter Treats And Desserts
Some mouth-watering vegan Easter treats and dessert recipes that everyone will fall in love with! They include classics like chocolate eggs, carrot cakes, chocolate cakes, plenty of strawberries, and hot cross buns!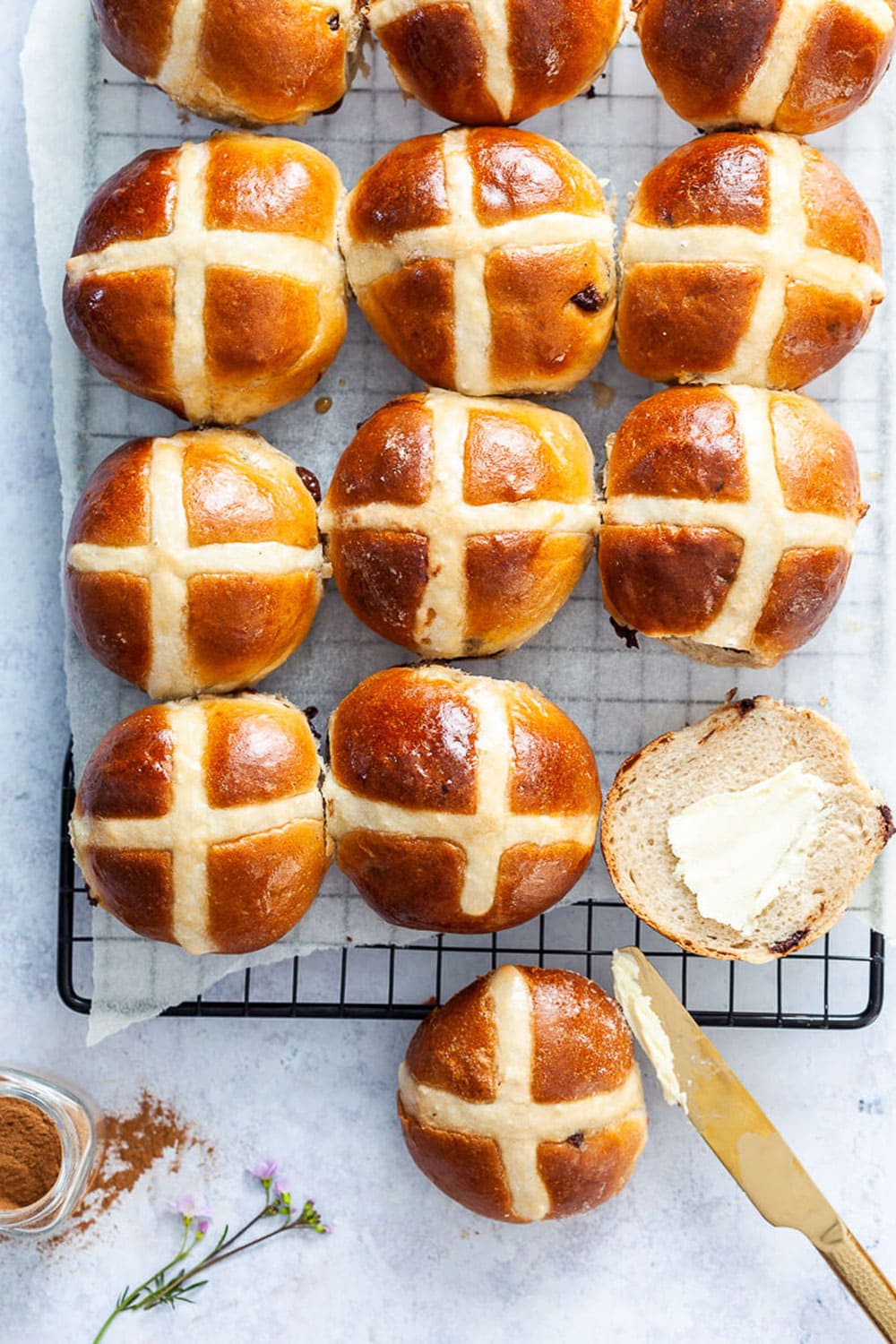 Full recipe on Vibrant Plate
I mean, look at these. You can smell how delicious they are, even from looking at this picture. These vegan hot cross chocolate buns are perfect in so many ways: not only are they plant-based, but they are using chocolate instead of raisins! I don't think anyone is going to complain.

Full recipe on Lazy Cat Kitchen
This oil-free strawberry cheesecake is as good as it looks. Fresh, sweet, and creamy, it will amaze everyone at your Easter table.

Full recipe on Occasionally Eggs
This healthy strawberry rhubarb cobbler resembles the texture of scones. It's made with spelt flour, just two tablespoons of coconut sugar to sweeten, a little coconut oil, and oat milk. Serve it with a scoop of vegan ice cream and top it with some fresh strawberries.

Full recipe on Feasting On Fruit
Chocolate-covered anything is all I want for Easter! And these chocolate eggs look so pretty. A cool alternative to peanut butter eggs, these chocolate eggs are filled with dates and peanut butter.

Full recipe on Vibrant Plate
And if you can't be bothered to turn on the oven to make your Easter dessert, how about a stunning decadent cake that you can make without cooking in 30 minutes? Plus, it's also gluten-free!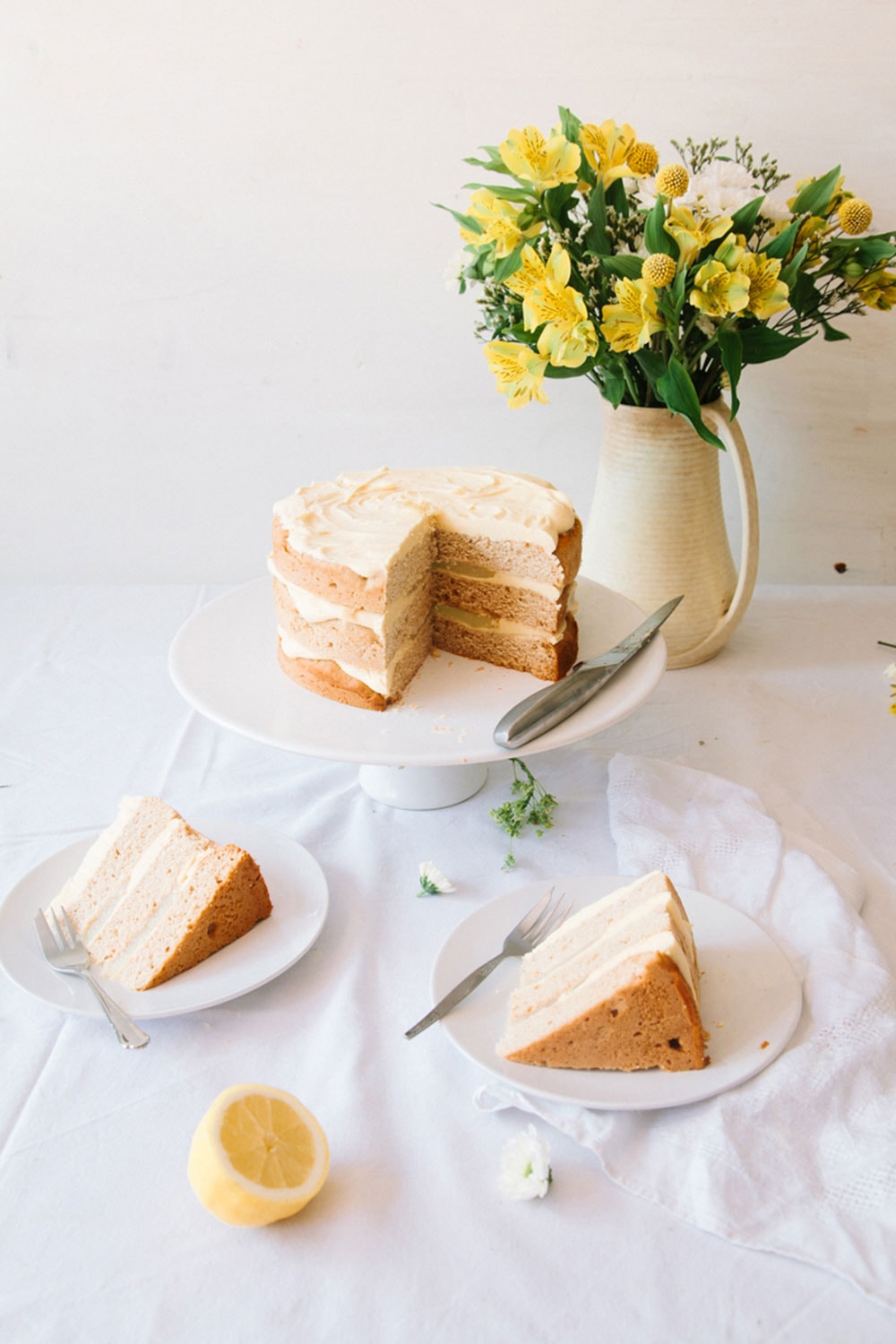 Recipe from Wall Flower Kitchen
This cake looks so pretty, and it's made with wholesome ingredients and no refined sugar! Plus, its fluffiness is given by a special ingredient that you will never guess: mashed potatoes!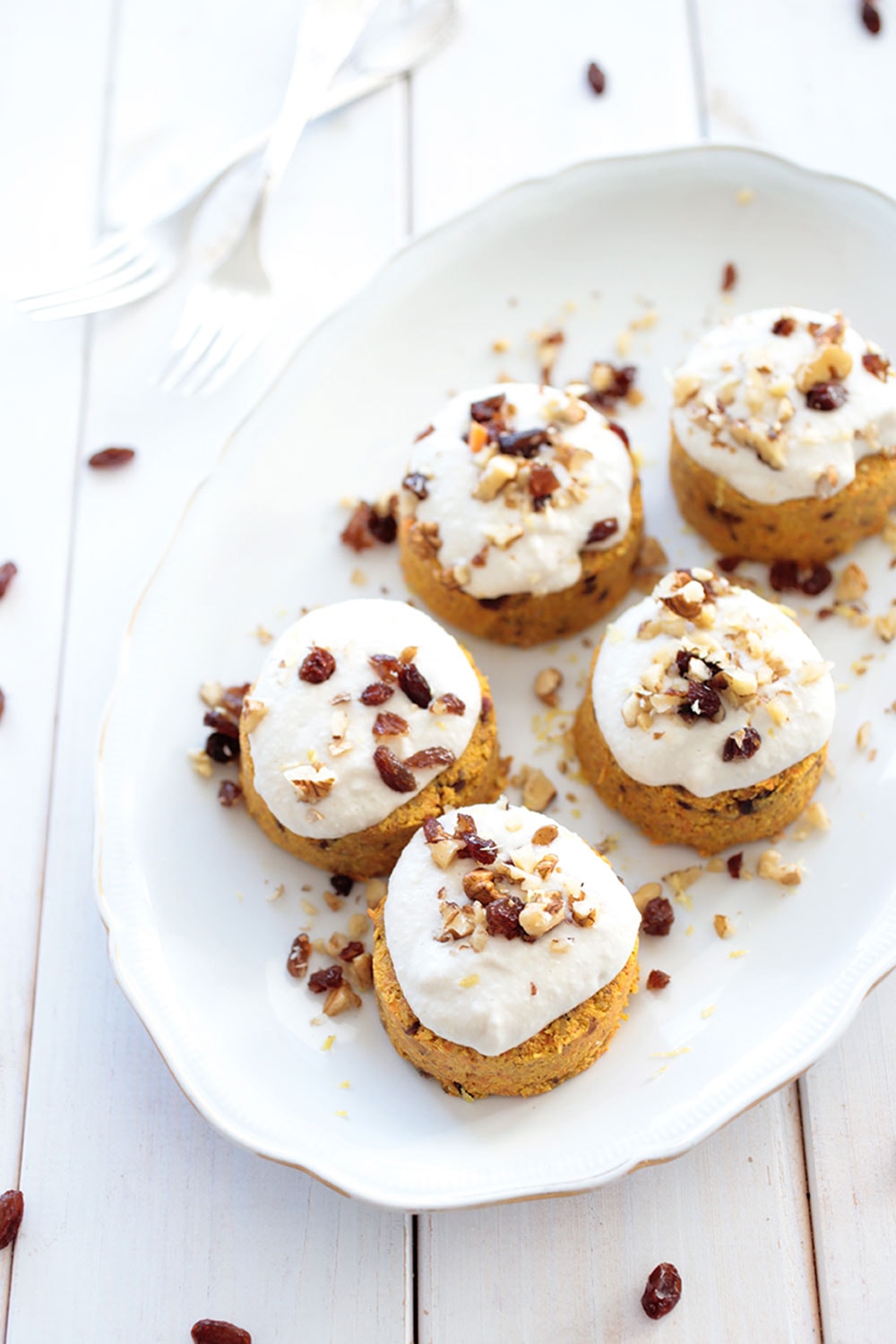 Recipe from Green Evi
If you love raw cakes, these are the perfect carrot mini cakes for you! It's a pretty, sweet treat very similar to the texture of a classic carrot cake but much healthier. It's so good, you won't be able to stop eating this!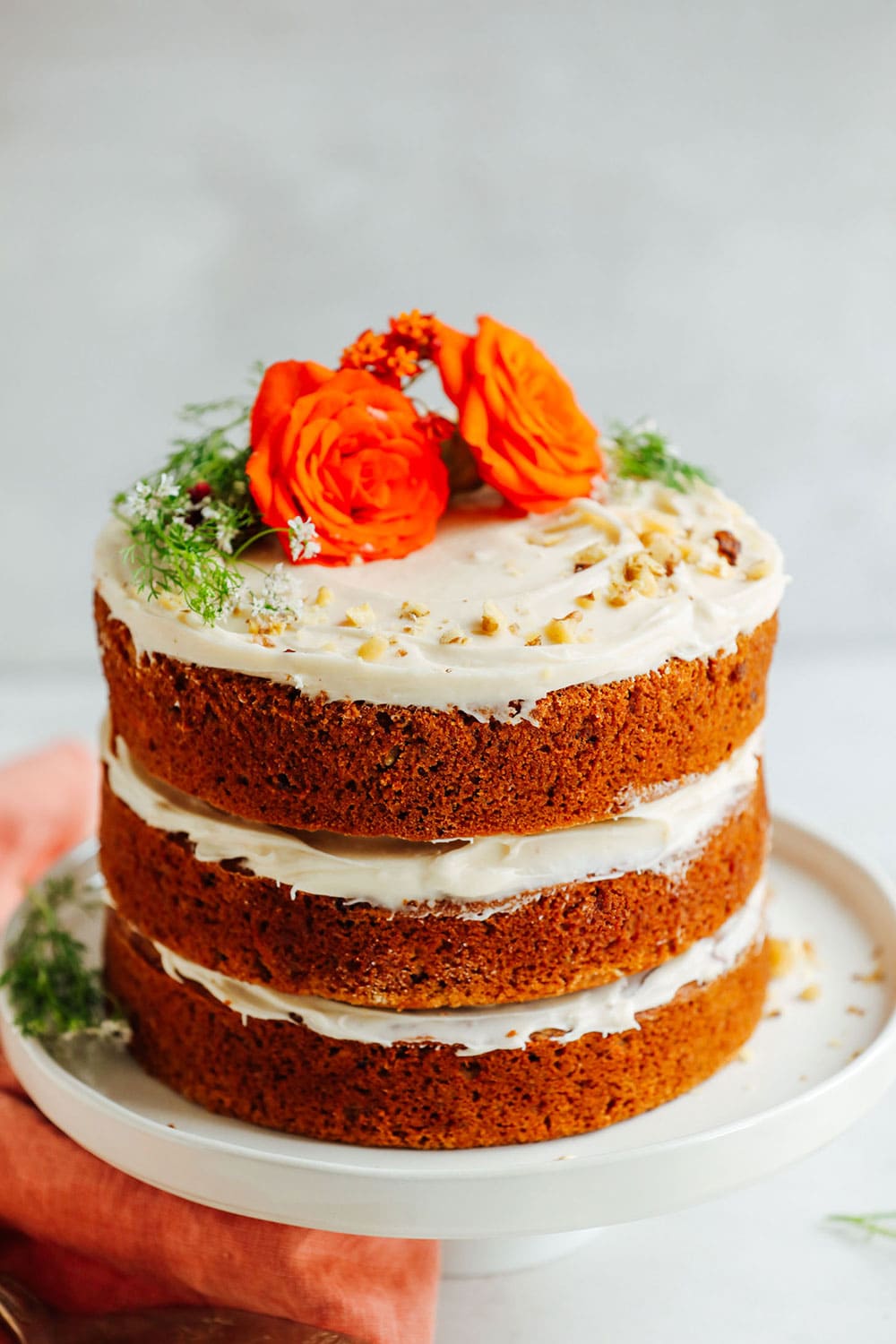 Full recipe on Minimalist Baker
More carrots coming your way. This easy 1-bowl carrot cake looks absolutely stunning. It's simple to make, moist, and flavorful. The perfect end to your Easter dinner!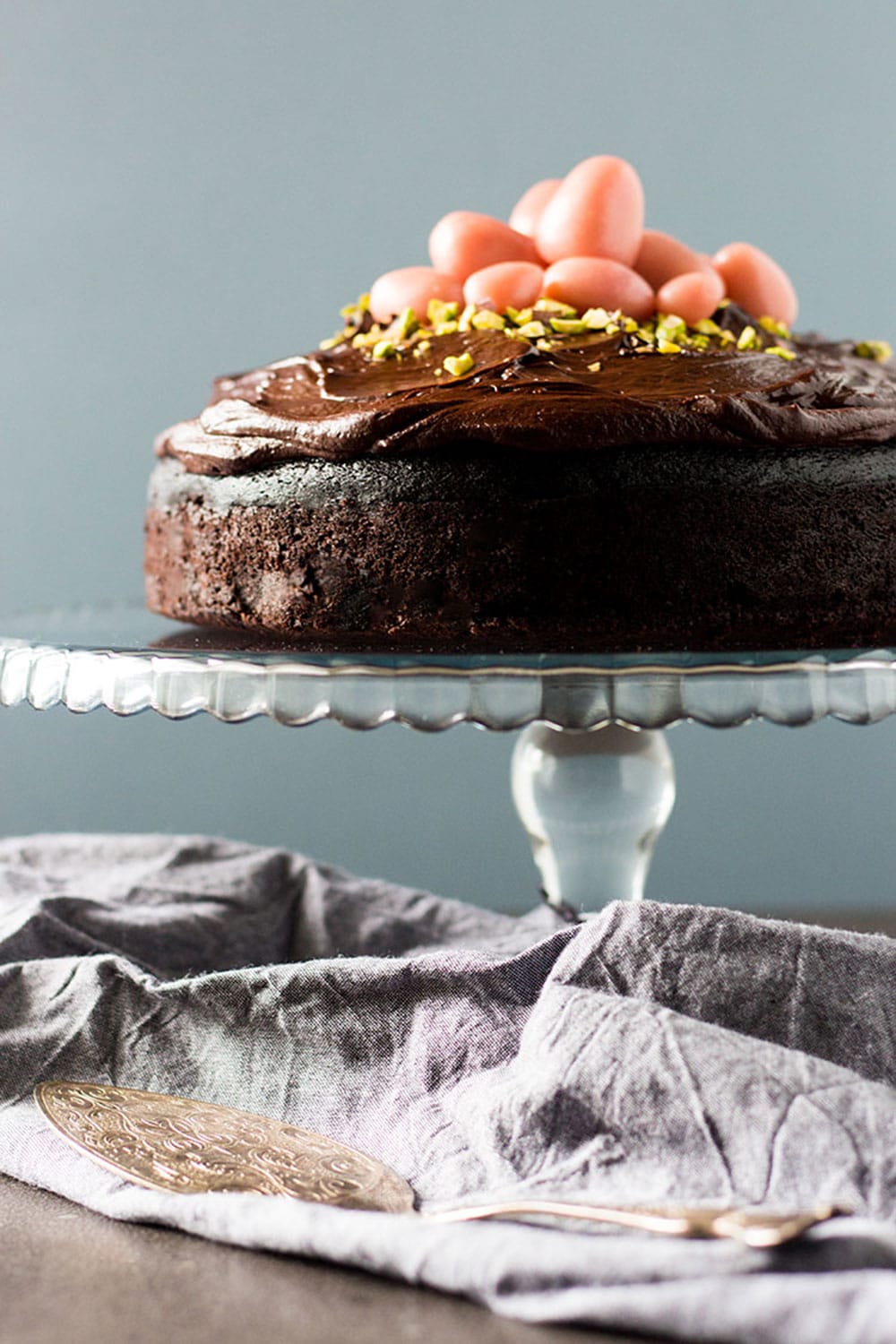 Full recipe from Quite Good Food
This dense and fudgy chocolate cake is a bit more complex than some of the other recipes, but it looks so good and tastes even better! With dairy-free chocolate ganache frosting and marzipan eggs, it's the perfect cake to celebrate Easter!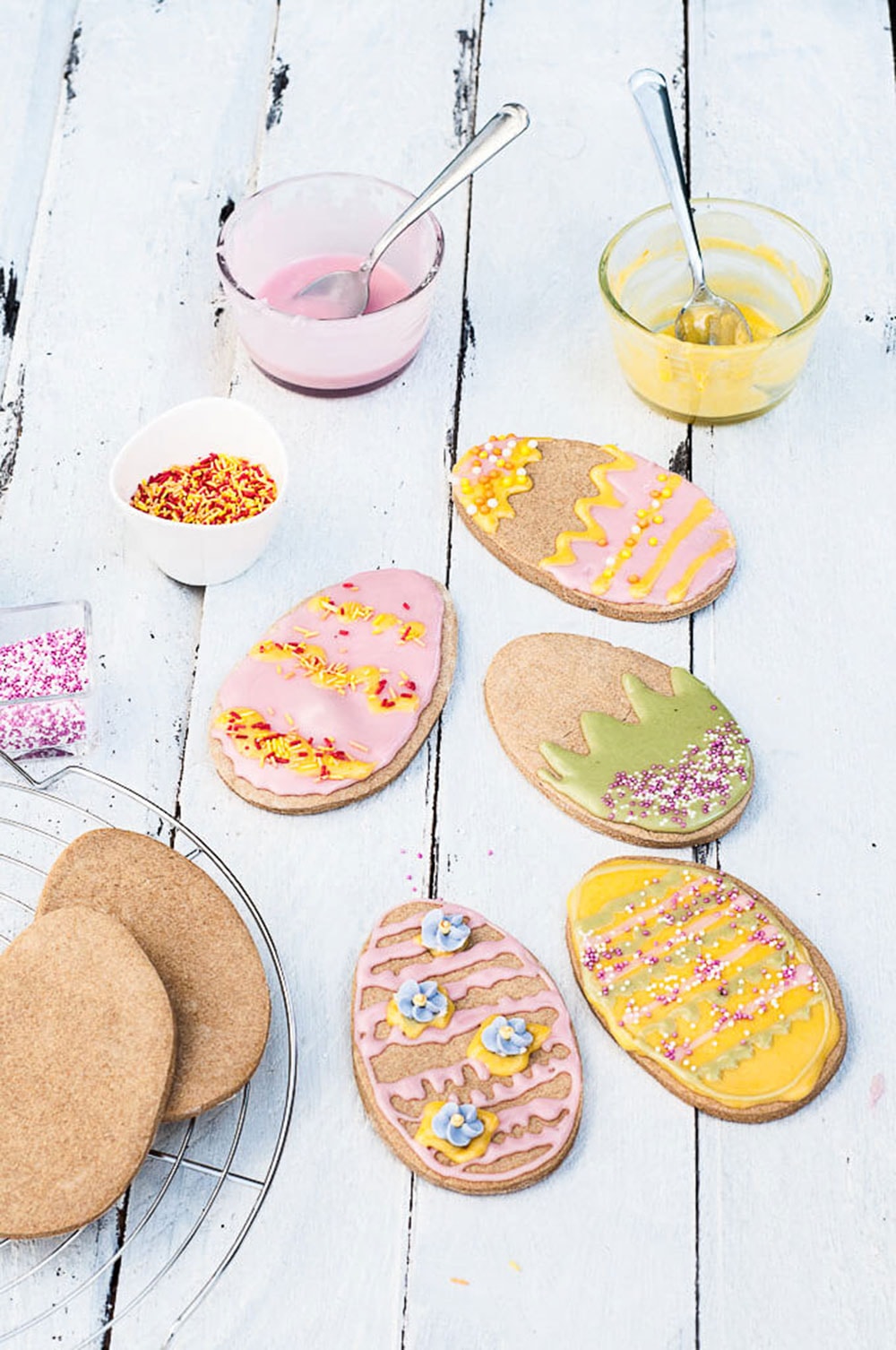 Full recipe on Vegan Family Recipes
Cute and delicious, these vegan Easter cookies are great to make with your kids, perfect to have fun with the whole family!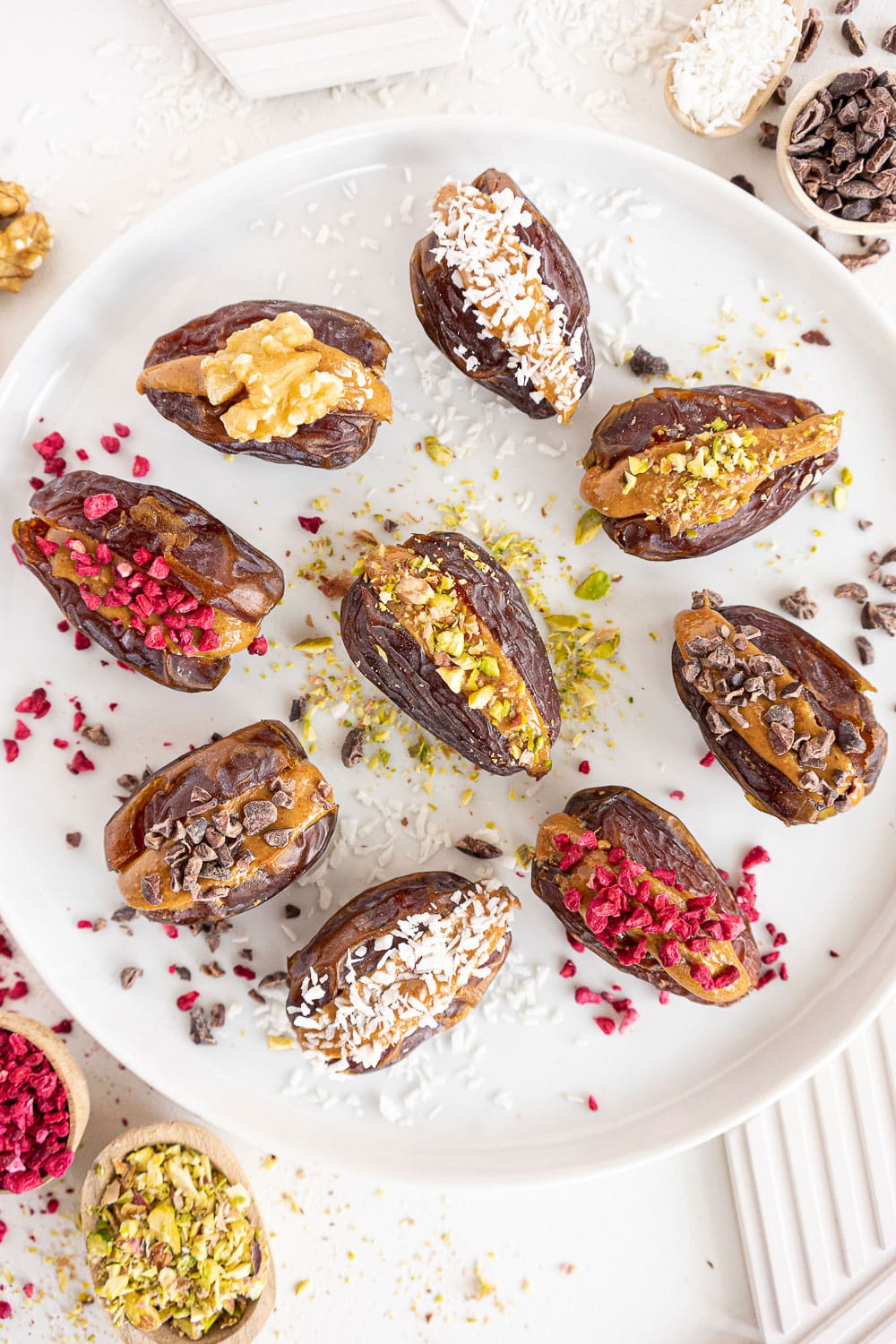 Full recipe on Gathering Dreams
And if you are after a vegan Easter treat that will impress everyone but will take just 5 minutes to throw together, think about making these stuffed dates. You can fill them with peanut butter or almond butter. Delicious!
Some More Vegan Easter Dessert Recipes Ideas…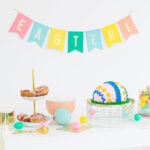 Print Recipe
50+ Vegan Easter Recipes
50+ eggcellent vegan Easter recipes that are guaranteed to impress! The best vegan dinner, brunch, lunch, and treats ideas to satisfy your family!
Ingredients
Vegan Easter Top Ingredients
Carrots

Asparagus

Radish

Peas

Spring salad

Zucchini

Chickpea flour

-

(perfect substitute for eggs in omelets)

Broccoli

Potatoes

Chocolate

Strawberries
Instructions
Select your favorite Vegan Easter recipes.

Click on the link below the images.

Follow the instructions to cook a spectacular vegan Easter dinner that everyone will love!
What are your favorite vegan Easter recipes? Let me know in the comments!
---
FOR MORE DELICIOUS VEGAN HOLIDAY RECIPES: