Some of the links below are affiliate links, so we may receive a commission, at no cost to you, if you make a purchase through a link. Check our disclosure for more info.
YOU ABSOLUTELY NEED TO BAKE THESE VEGAN CHRISTMAS COOKIES! THEY ARE FRAGRANT, DELICIOUS AND EVERYONE WILL LOVE THEM!
There is no Christmas without cookies!
The smell of hot cookies in the oven, going around the house, is the most wonderful comforting reminder that the holiday season is just behind the corner.
And you are going to LOVE this collection of the best vegan Christmas cookies you'll ever find!
My idea is to bake one of these cookie recipes per day:
The Christmas Cookies Advent Calendar! Call me crazy, but who doesn't want a bit of indulgence during the holiday?
If you are with me, start from number one and then go down the list and try all these delicious Christmas treats!
And if you don't want to eat them all by yourself, why not create beautiful Christmas cookie boxes to give to your friends and family? It'll be the most delicious Christmas gift they would ever receive!
You'll find something for everyone: no-bake vegan Christmas cookies, gluten-free vegan Christmas cookies, vegan gingerbread cookies, paleo options, and nut-free cookies!
And for more vegan Christmas recipes, check out my irresistible Christmas recipe collection!
The Best Vegan Christmas Cookies You'll Even Find: Start Baking
These vegan gingerbread cookies are based on Aaron's old family recipe and are always a big crowd-pleaser! They use simple ingredients and are so easy to make. They are the perfect vegan Christmas cookies to bake as a gift for your friends and family!

Recipe found on Pickles & Honey
Vaniljekranse aka Danish Butter Cookies are THE essential Christmas cookie. This is an incredible vegan version of the recipe for those who miss this nostalgic taste…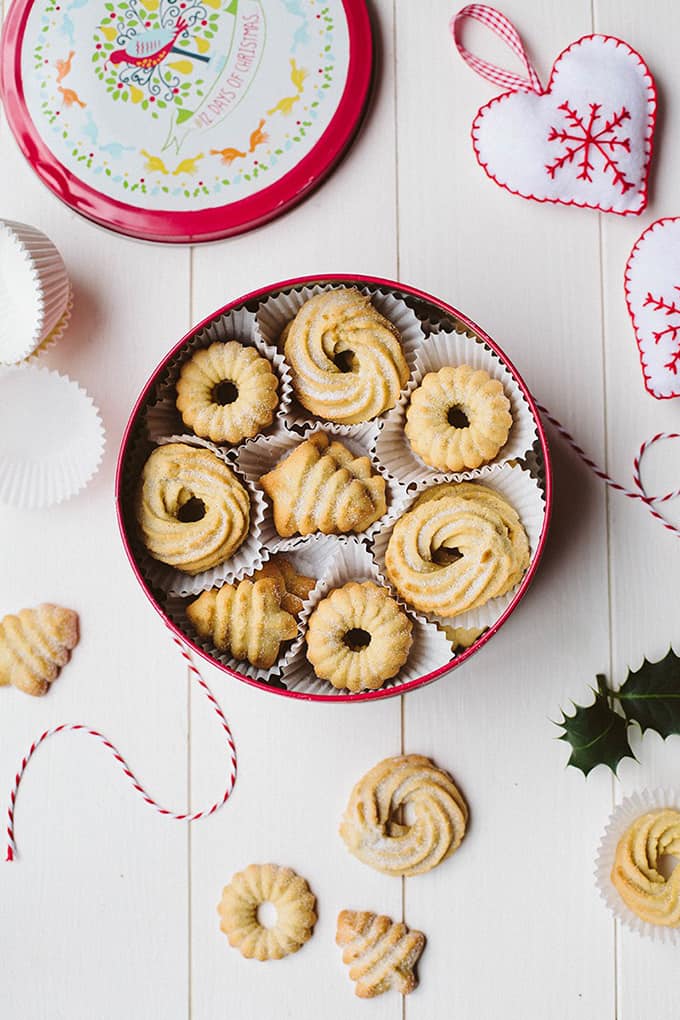 Found on Wall Flower Kitchen
My perfect homemade cookies for Christmas! These irresistible vegan, gluten-free chocolate amaretti are super easy to make and taste delicious!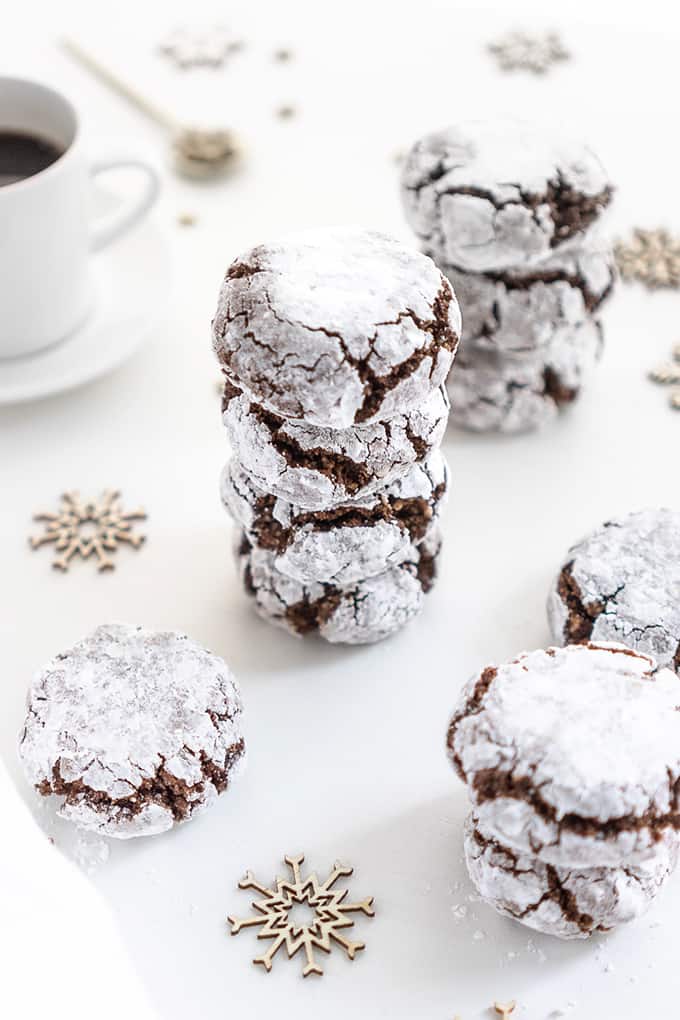 Found on Gathering Dreams
These Mexican Hot Chocolate Sugar Cookies are festive and easy to make!
This sugar cookies recipe is paleo, gluten-free and vegan-friendly. The sugar cookies are loaded with Mexican Hot Chocolate, cinnamon, cocoa, and a pinch of chili spices. Perfect for holiday cookie platters!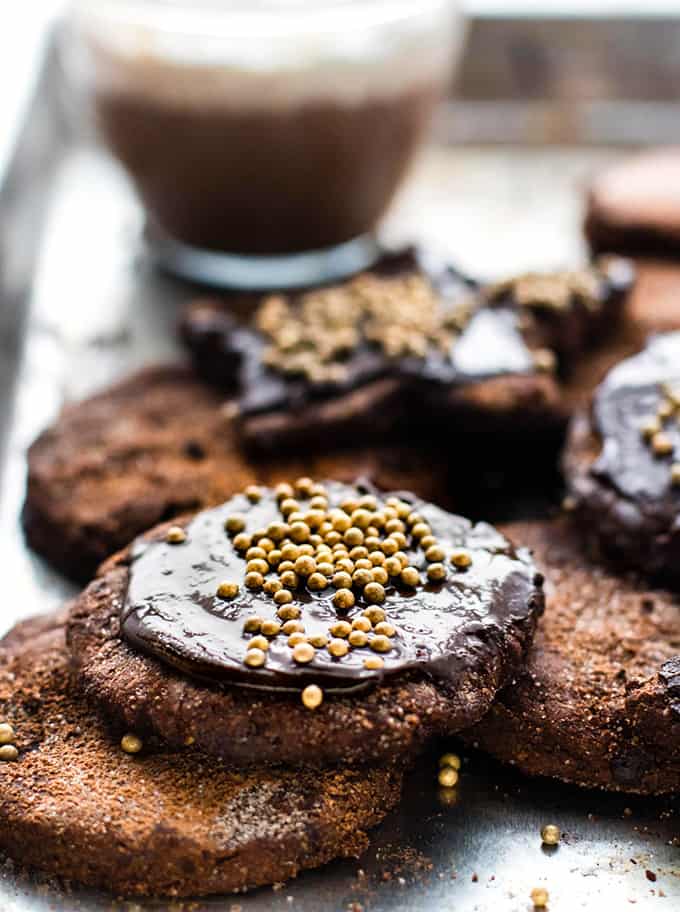 Found on Cotter Crunch
These Gluten-Free & Vegan Sugar Cookies are perfect for the holidays. Easy to make, healthy, nut-free and topped with a naturally colored green icing!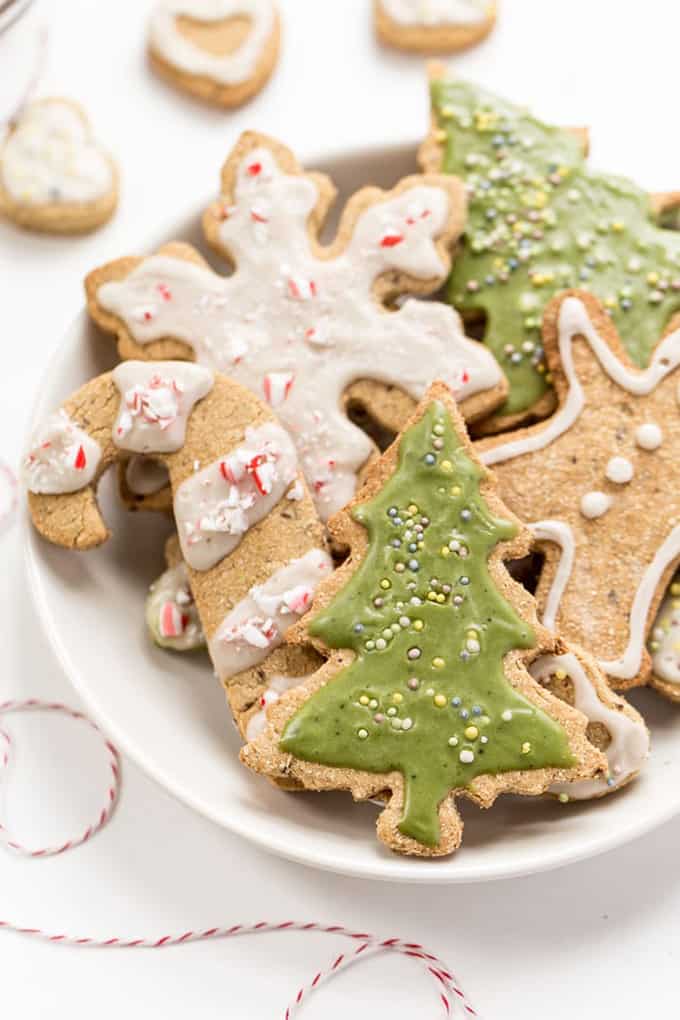 Found on Simply Quinoa
As soon as you'll put these cookies in the oven, the smell of Christmas will inundate your house!
These cookies are great fun to make with kids! They're also easy to make gluten-free by simply substituting the plain flour for plain gluten-free flour.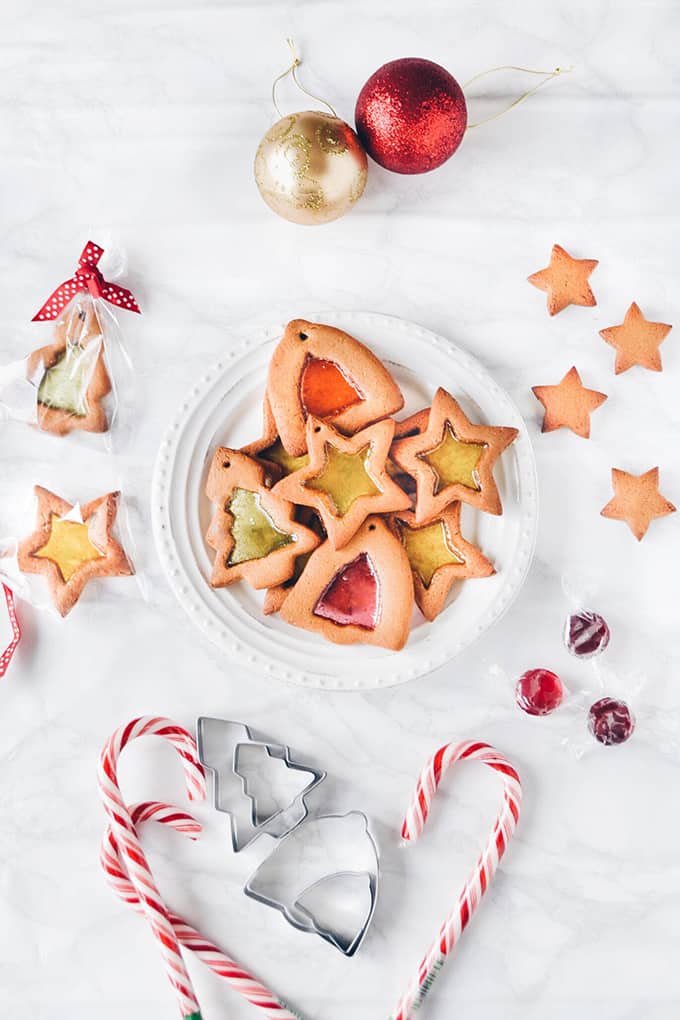 Found on Wall Flower Kitchen
The absolutely most delicious oatmeal cookies made vegan, gluten-free, oil-free and with just 8 easy ingredients! Made with oats, cashew butter, and maple syrup, these simple cookies are perfect for Christmas.

Found on The Vegan 8
These tasty molasses cookies are gluten free and dairy free! Great for the holidays, for snacking, parties, or even breakfast on the go. Yes, you're allowed to eat molasses cookies for breakfast when they taste this good and are made with simple real food ingredients!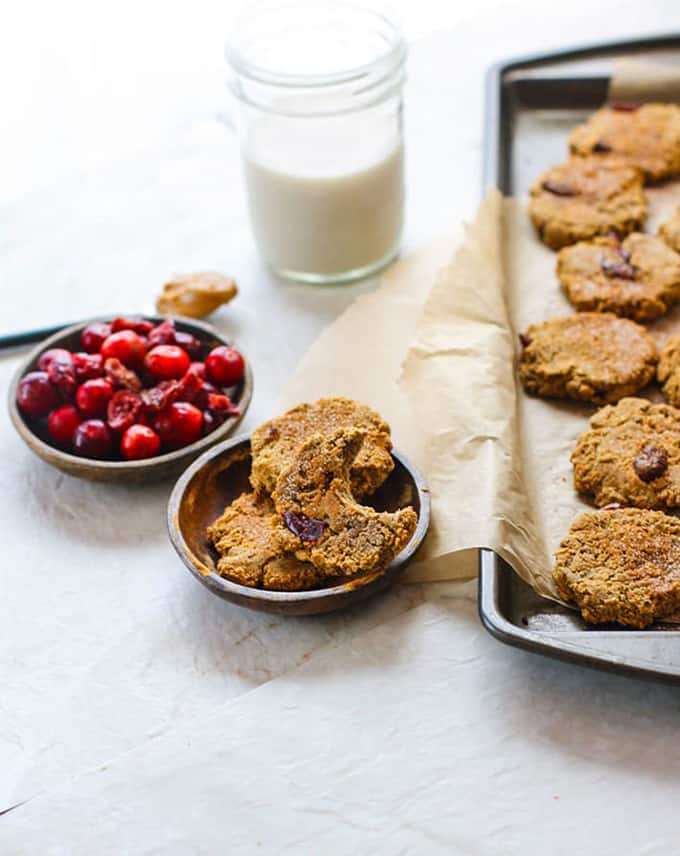 Found on Cotter Crunch
Ok, yes! These are really cookies but they look so pretty I had to add them in here! You just need 3 ingredients to make these, and kids will love making them with you!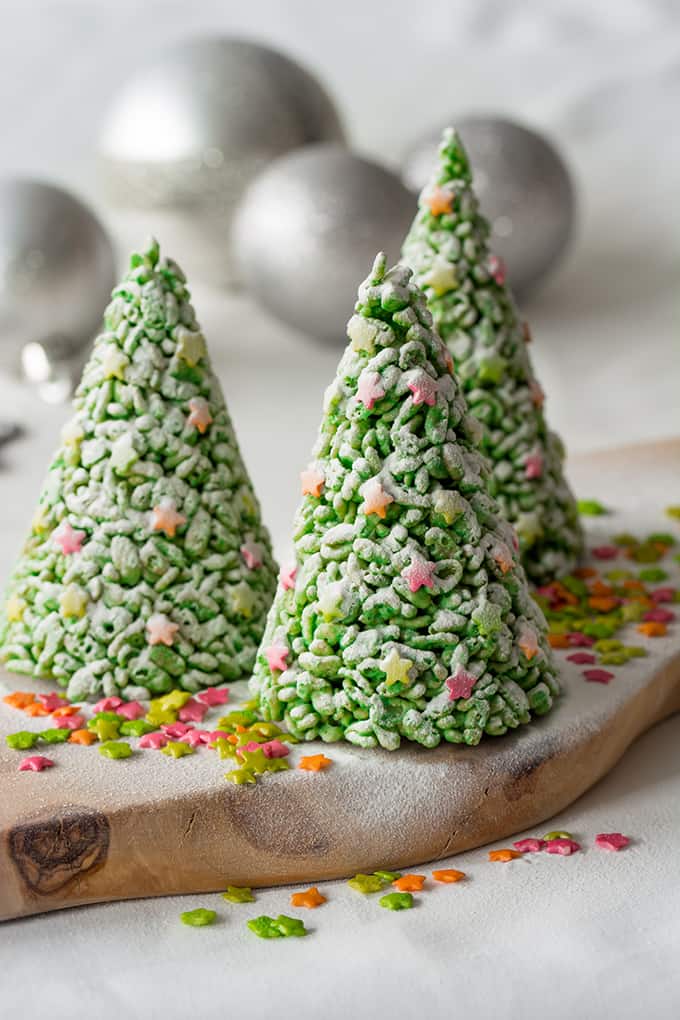 Found on Lauren Caris Cooks
Easy to make, these Homemade Thin Mint Cookies are just as you remembered them – chocolatey, minty, and coated in chocolate for the perfect holiday after-dinner cookie.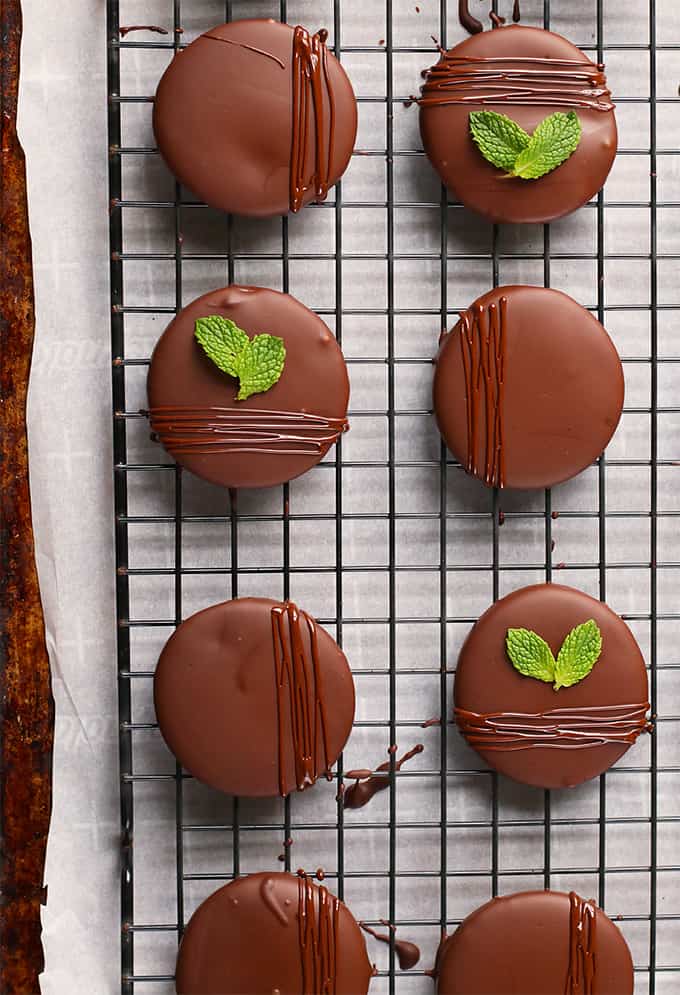 Found on My Darling Vegan
Made with only 8 good-for-you ingredients & ready in 30 minutes, these healthy No-Bake peanut butter cookies a delicious treat you can feel great about eating!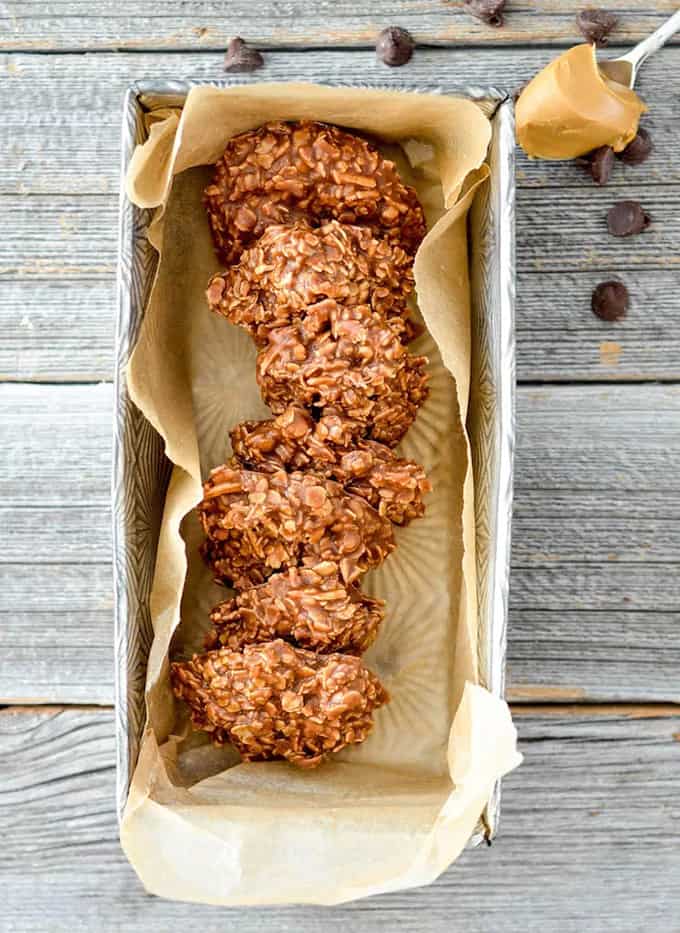 Found on Joy Food Sunshine
These vegan thumbprint cookies have a sweet and buttery taste. They require just 9 ingredients, and the dough is mixer-free! You'll only need a bowl and a spoon. It doesn't get easier than that!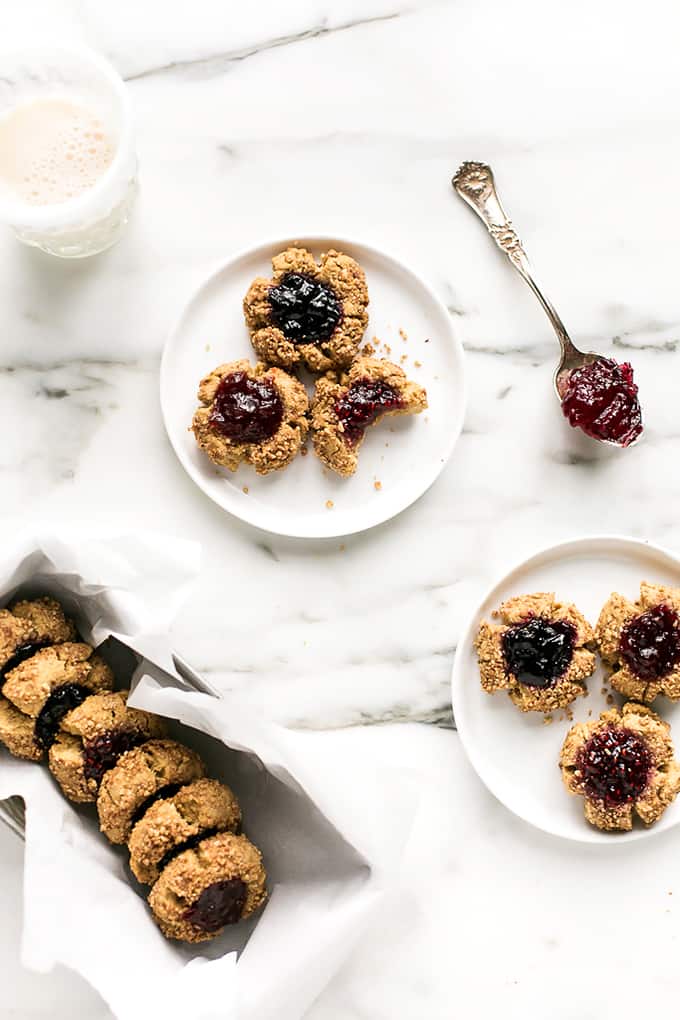 Found on Blissful Basil
These whirls are delicious shortbread biscuits, sandwiched together with vegan buttercream and raspberry jam.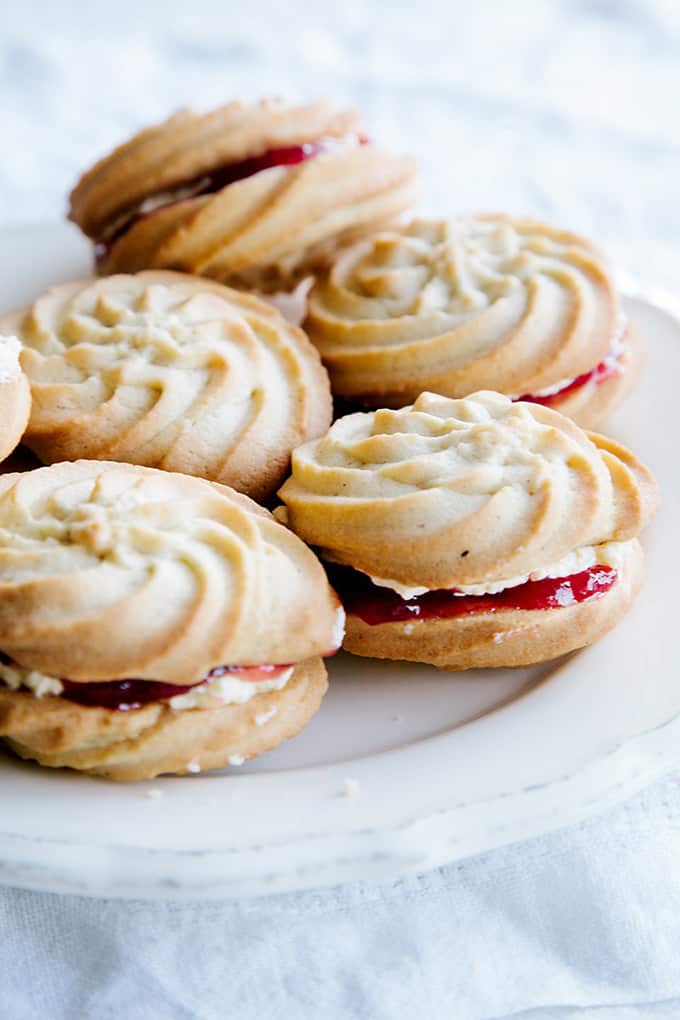 Found on Wall Flower Kitchen
These Italian crunchy and flavorsome vegan biscotti are delicious, perfect for dunking in your coffee and great to give as a Christmas homemade present.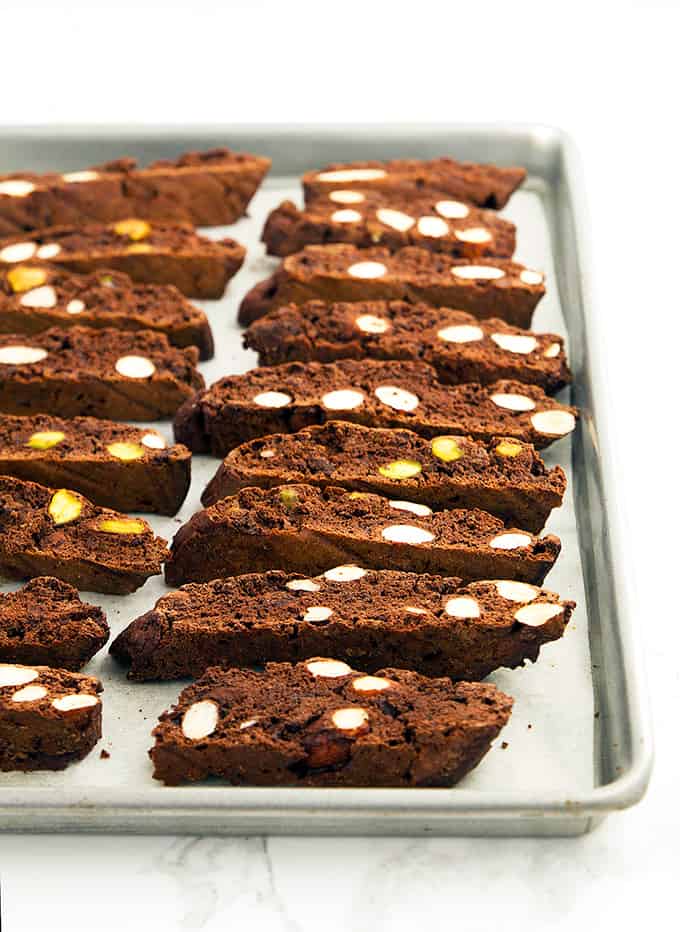 Found on The Clever Meal
These Grain-Free Chocolate Coconut Cookies are 1 bowl, 8 ingredients and everything you want in a cookie. Crispy edges, fudgy and chewy center and the very definition of decadence! Truly hard to believe they are grain-free, vegan, gluten-free, oil-free and ready in 20 minutes! The perfect chocolate healthy treat for Christmas!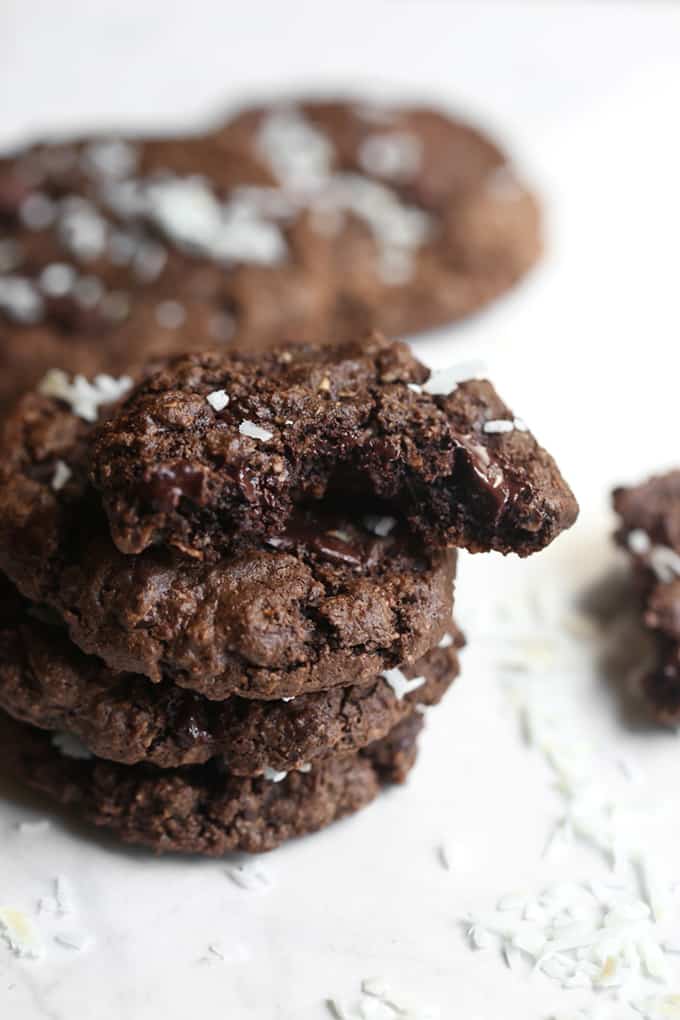 Found on The Vegan 8
These vegan peanut butter cookies are soft, chewy, easy, and have only 4 ingredients! There are no eggs in these old-fashioned peanut butter cookies.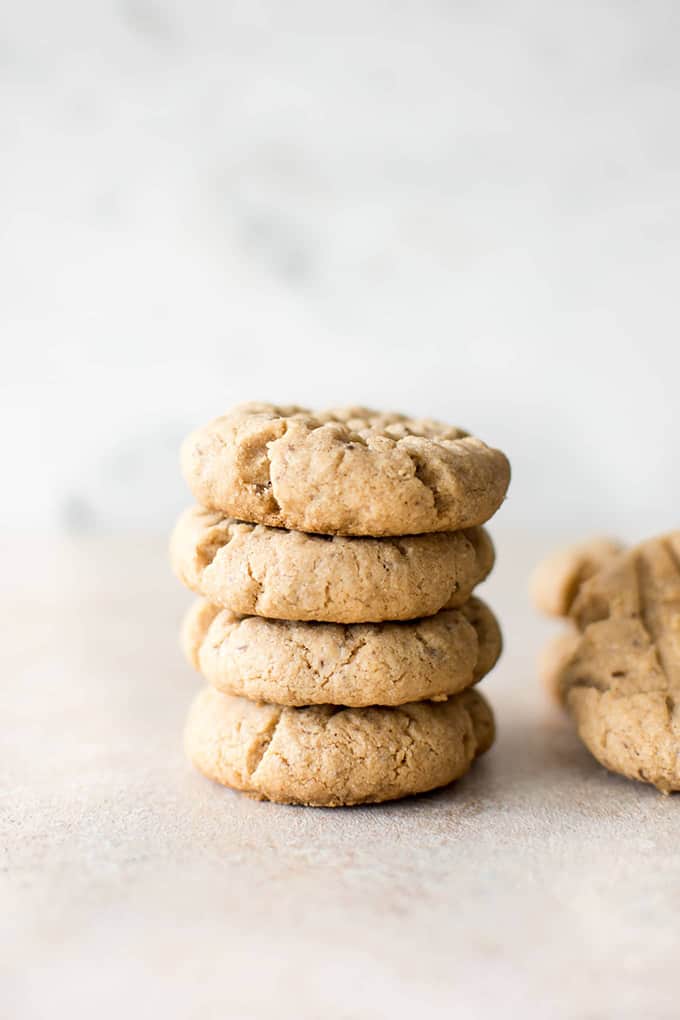 Found on Salt and Lavender
Finally, the classic sugar cookies made with 1 bowl in less than 1 hour. Sweet, tender, simple, and perfect for holiday gatherings and beyond!

Found on Minimalist Baker
Another take on the classic gingerbread cookies! The perfect vegan gingerbread cut-out cookies made with coconut oil and wholesome ingredients.

Found on Yummy Mummy Kitchen
Vegan and gluten-free peanut butter cookies, made with coconut flour and maple syrup. These super healthy cookies taste just like standard cookies, despite being free from refined sugar and grains, and they're so easy to make.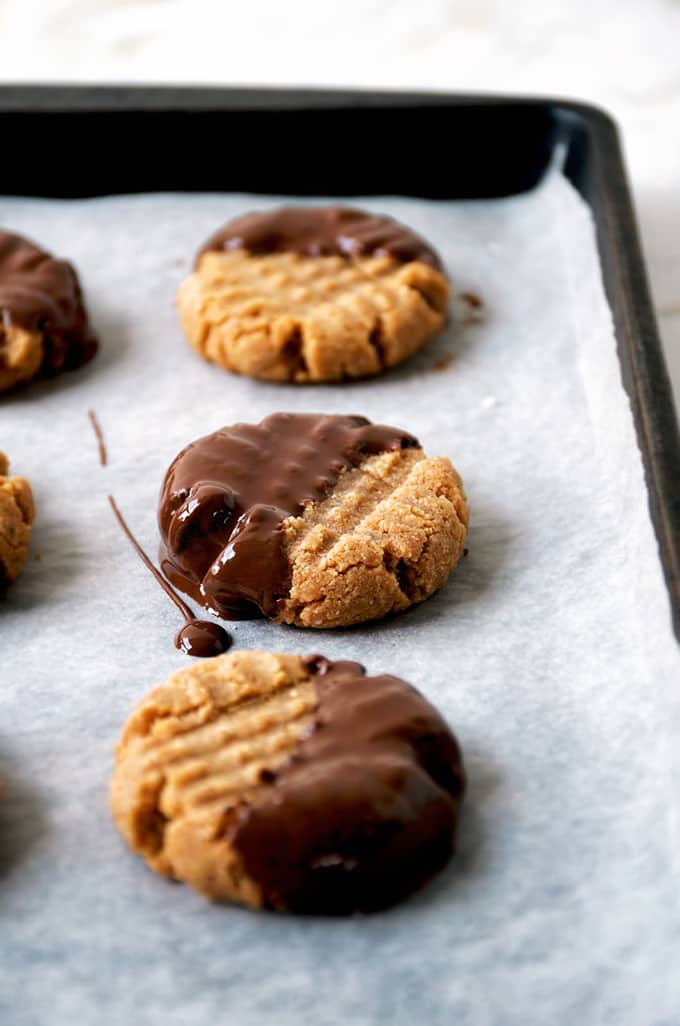 Found on Occasionally Eggs
These cookies make lovely gifts for the winter season or can even be used as edible Christmas tree decorations. Simply poke a hole into the dough, using a straw, before baking and thread a ribbon through it once they're baked and cooled.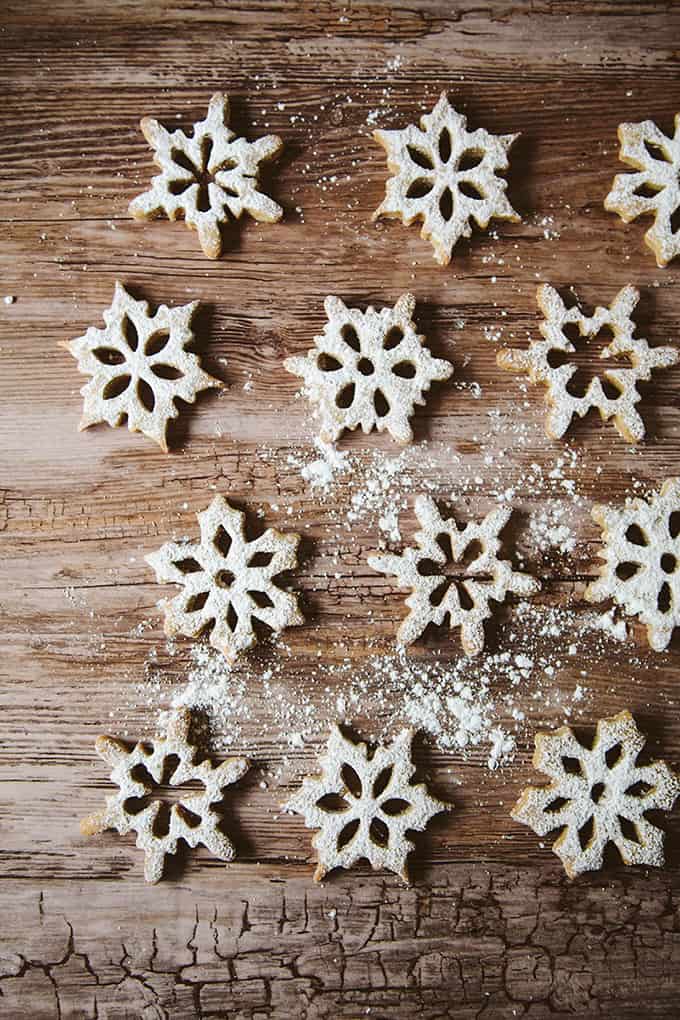 Found on Wall Flower Kitchen
These vegan sugar cookies are super soft, easy, and require no chilling! A delicious dairy-free sugar cookie recipe.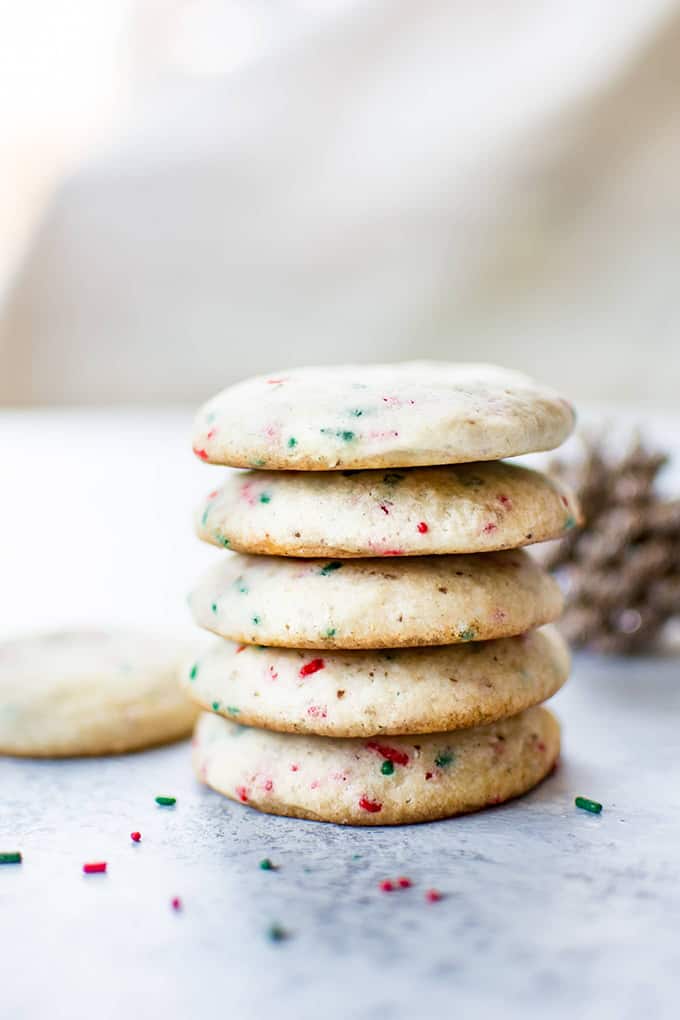 Found on Salt & Lavender
These amazingly chewy, dense yet doughy cookies are easy, healthy and they're paleo, vegan, gluten-free, dairy-free and refined sugar-free!
Found on Joy Food Sunshine
These are the perfect vegan ginger snaps! The secret is using candied ginger, not ginger powder.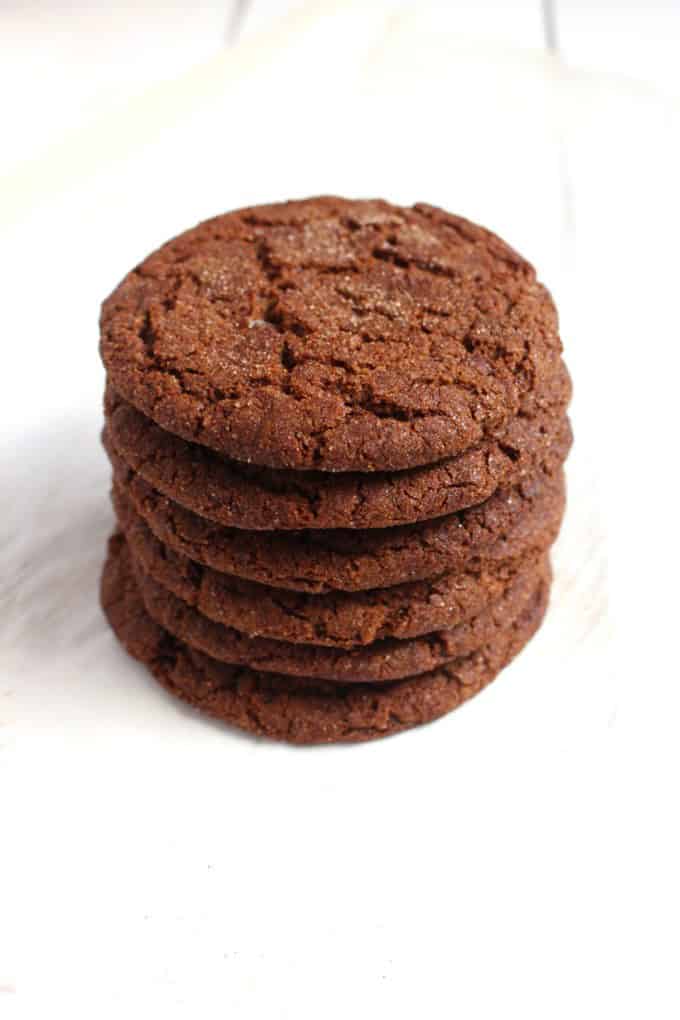 Found on Broke Foodies
The best chocolate chip cookie recipe! These cookies are easy to make with basic, wholesome ingredients. No mixer required! They're miraculously vegan, too (no softened butter here). You have to try them!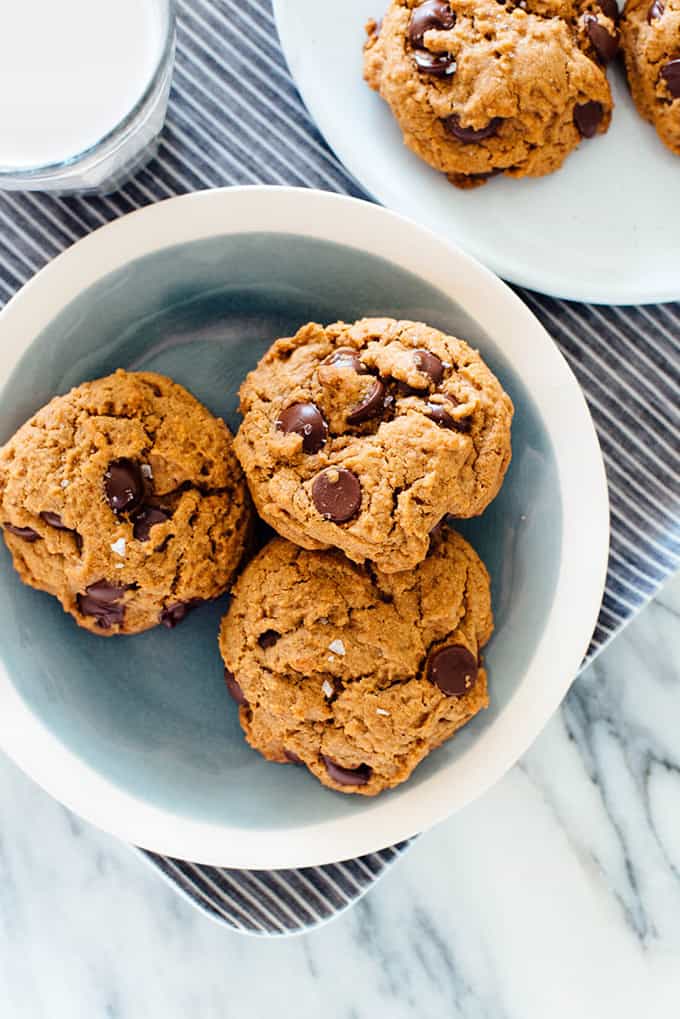 Found on Cookie And Kate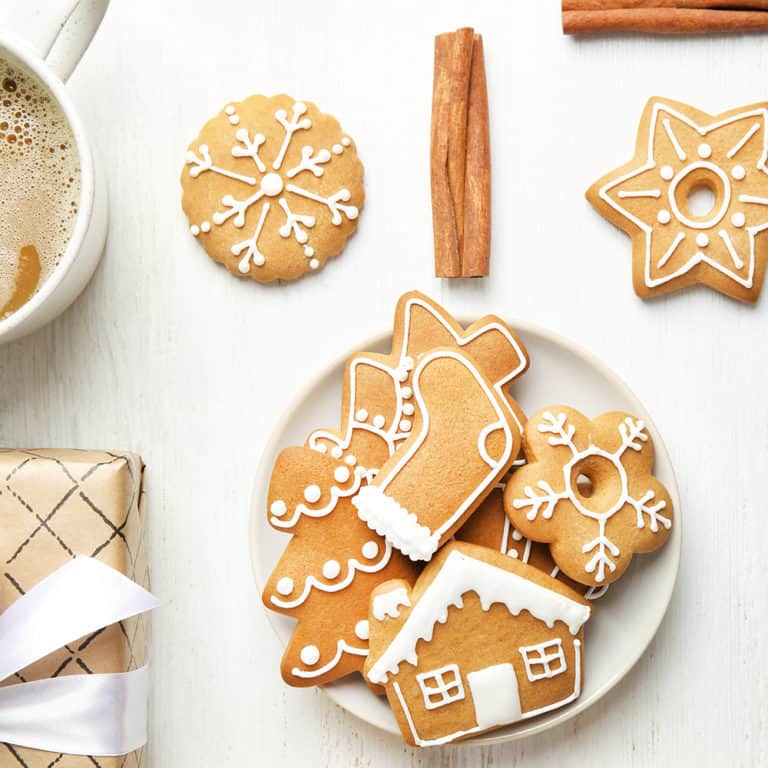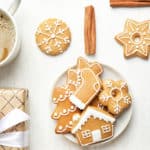 Print Recipe
25 Irresistible Vegan Christmas Cookies
You absolutely need to bake all these delicious vegan Christmas cookies! They are scrumptious, delicious and EVERYONE will love them!
Instructions
I put together the best list of 25 Christmas cookies.

Pick one cookie recipe a day!
What are you waiting for?
It's time to get in the kitchen and start baking!
Have a wonderful Christmas!
---
MORE DELICIOUS CHRISTMAS' RECIPES:
Follow us on PINTEREST for more delicious recipes!
---
If you are interested in starting your own blog, have a look at my step-by-step guide! I will show you everything you need to do to start a successful blog!