Need money? Find out how to make money fast with these creative ways to make $100 a day!
Do you want to learn how to make $100 a day?
I get it. You are frustrated. You keep reading articles that promise you ways to make money but don't actually deliver.
But this time, you are in the right place!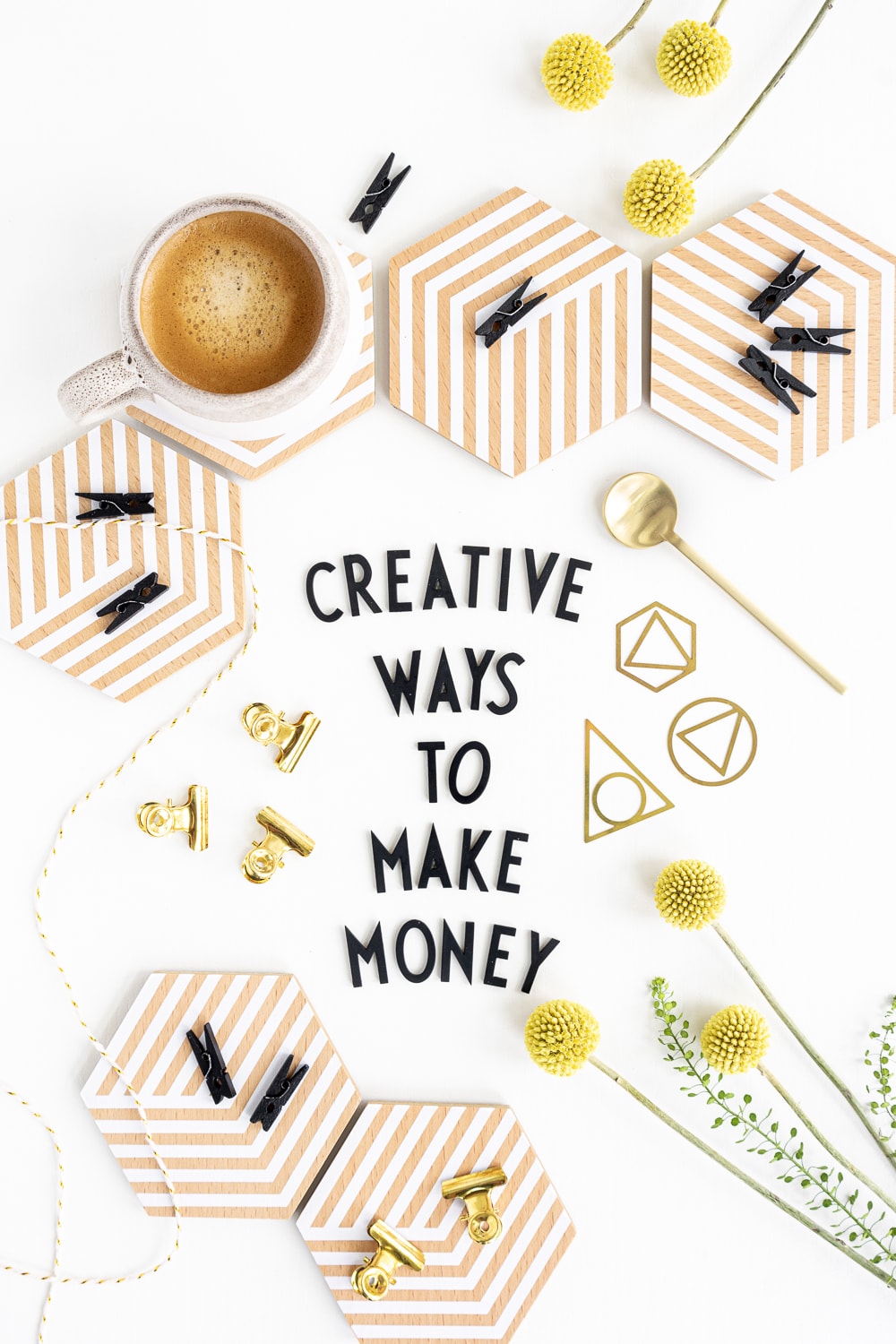 I've been working on ways to make money online for over 5 years now, and I learned a trick or two on my way to creating a six-figure income.
I am not going to lie: the reality is that you will have to put in some work to earn cash. But there are some real clever ways to make money out there if you are up for the challenge!
This is what making more money can do for you:
Help you to save money and pay off your debt.
Pay your bills at the end of the month.
Help you stop living paycheck to paycheck.
Allow you to reach financial freedom.
It can even help you to leave a job you hate.
Plus, you could retire sooner if you want to.
One of the best things you can do to make money fast is to invest in your networking at work, spend time learning as much as possible and get a raise or promotion. This alone could help you to make an extra $100 a day in no time.
But if you are still a student, a stay-at-home mum (or dad), or are looking for a side hustle or alternative ways to make money, I've got you covered!
QUICK TIP TO MAKE $100 A DAY ONLINE: You can make extra money by starting your own blog! I went from $0 to $3,878 after only 3 months and now make over six figures every year.
Let's dive into it: here are the best ways to make money in 2022. No matter what your skills are, you can find something that's right up your alley.
How to make $100 a day: 36 creative ways to make money
Making extra money doesn't have to be hard. There are lots of money-making opportunities out there.
If you are willing to put an hour or two a day into something you are passionate about instead of watching Netflix or looking at Instagram, you'll be surprised at what you can achieve.
And remember:
If you want to reach your goal of making $100 or more a day online (or offline), simply combine a number of these money-making ideas.
And the dollars will add up quickly!
1. Take part in research (up to $150/hour)
If you want to make $100 or more in a day, this is the perfect place to start without much experience or skills!
You can share your opinion in focus groups. Companies are looking for qualified people to join their research studies, and you don't necessarily need to be a professional to participate.
Last week I received an invite to participate in a beauty study: $150 for an hour of my time! Not bad for answering some questions about my hair care routine!
User Interviews is a legit company that provides qualified research respondents to whoever needs it. And they now recruit people internationally!
The pay goes from $75 for 30 minutes of your time to $450 for very specific one-hour studies. I made $535 in a month using their platform!
User Interviews has diverse studies covering many topics: technology, food, consumer goods, family, software, hobbies, pets, sports, transportation, beauty, social media, music, you name it!
They have some incredible clients, including Pinterest, Spotify, Vistaprint, Wayfair, Thumbtack, and more.
This is how it works:
You apply to participate in studies that you think are a good fit for you.
The researcher/sponsor of the study reviews responses and sends invitations to the best-fit respondents.
If you receive an invitation to participate, you choose a time that suits you from those made available by the researcher.
After you have completed the study, you are paid via PayPal, cash, or Amazon gift cards.
Click here to join User Interviews and get paid for your feedback on real products!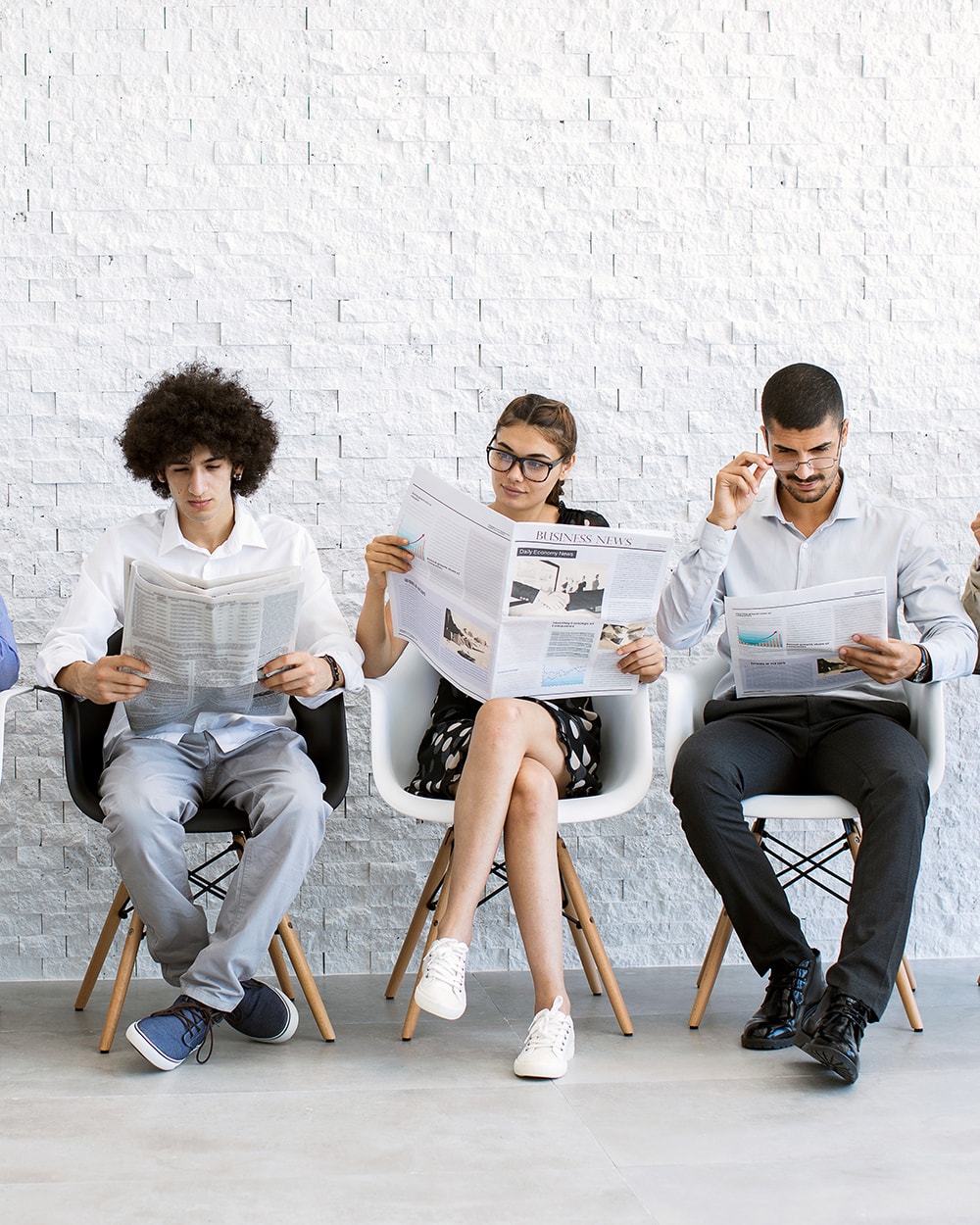 More ways to earn $100 in an hour
Respondent.io is another top-rated legit company If you are interested in earning money with focus groups.
Respondent.io is always looking for industry professionals, parents, and students. They have projects that are available to US residents as well as internationals. This means you don't have to be in the US to join and earn from $50 to 250$ per research.
All you need to join is a PayPal account and either Facebook or LinkedIn to connect your profile.
Click here to join Respondent.io and apply to take part in market research studies!
2. Get paid to take surveys
Taking surveys online is an easy, no-brainer way of making extra cash.
I tried many survey sites to see which ones work best. Most survey sites aren't great. It takes too long to make enough money, and you never qualify.
But these 4 are legit:
They are hands-down my 3 favorite survey companies to make a bit of extra cash!
If you want to make money with surveys, just sign up here:
These first 2 surveys are rated EXCELLENT on Trustpilot and have thousands of reviews! And having tried them both, I have to agree.
Branded Surveys is really easy to use, there are lots of ways to earn points (including answering polls and referring friends), and cashing out via PayPal or gift cards is pretty straightforward.
Ipsos Isay is available in over 40 countries, and there are plenty of surveys to choose from. Each one takes 10 minutes or less.
Most of these surveys can be taken while watching your favorite TV series! You definitely won't get rich or make 100 dollars a day with surveys alone, but you won't waste much time, and it will help you get there by making an extra $5-$10 a day!
And if you love surveys as a way to make some quick cash, check out my other favorites here.
3. Answer questions for money
If you are in the US, you could earn up to $100k a year (yep, that's not a typo) by answering questions online.
JustAnswer connects doctors, software engineers, plumbers, lawyers, and other experts to people that need answers to questions.
You just need a computer or smartphone and an internet connection. You can set your own hours, pick which questions to answer, and earn cash by helping people online.
Just make sure you have the right skills, and you can simply sign up for free, and you'll be paid monthly via PayPal.
Click here to make money with JustAnswer.
4. Get paid to play games online
Do you spend endless hours playing games on your phone when you have nothing to do?
Cashyy and Mistplay will pay you to do just that!
Cashyy is a legit Android app. It's completely free and will pay you to your PayPal account. Discover free games, accomplish missions, and win coins for gift cards.
All you have to do is play, and you will receive free money. The more you play, the more money you make.
With over 5 million downloads and 113k 4+ reviews, it's 100% worth checking out!
Click here to download Cashyy to receive free money!
Mistplay is another great Android app that pays you to play. It has over 280k reviews on Google Play, and it averages a score of 4 stars!
If you want to start making money:
Download the app.
Install a game on your list.
After 2 to 5 minutes of playing, you will start earning units.
Share your feedback on the game with developers to earn extra units.
Developers will use your feedback to improve the games before launching them on the market officially.
Once you reach enough units, you can redeem them for free gift cards, including Visa gift cards, Amazon gift cards, Google Play, iTunes, PlayStation gift cards, and more.
You will not get rich just by using this app, but it's a great way to earn some extra money by doing something you already do!
Click here to download Mistplay and start making money playing games online!
And if you love the idea of making money from your phone, check out this list! I tested hundreds of apps to find the best ones, so you don't have to!
5. Get paid to watch videos online
Swagbucks is not only one of the best websites to make some cash with surveys. By signing up, you can also make money by watching movie previews, TV shows, celebrity videos, the latest news, and many other videos.
But how does it work?
That's easy! Simply head to Swagbucks and log in to see the list of activities you can do and the videos available for you to watch.
You can also do things like searching the web, shopping online for cash back, playing games, or trying new products and services. Swagbucks then rewards you with your choice of free cash via PayPal or gift cards for popular brands.
So get the popcorn ready!
It's possible to earn over $100 a month watching videos!
Click here to join Swagbucks today!
6. Make an extra $100 pet sitting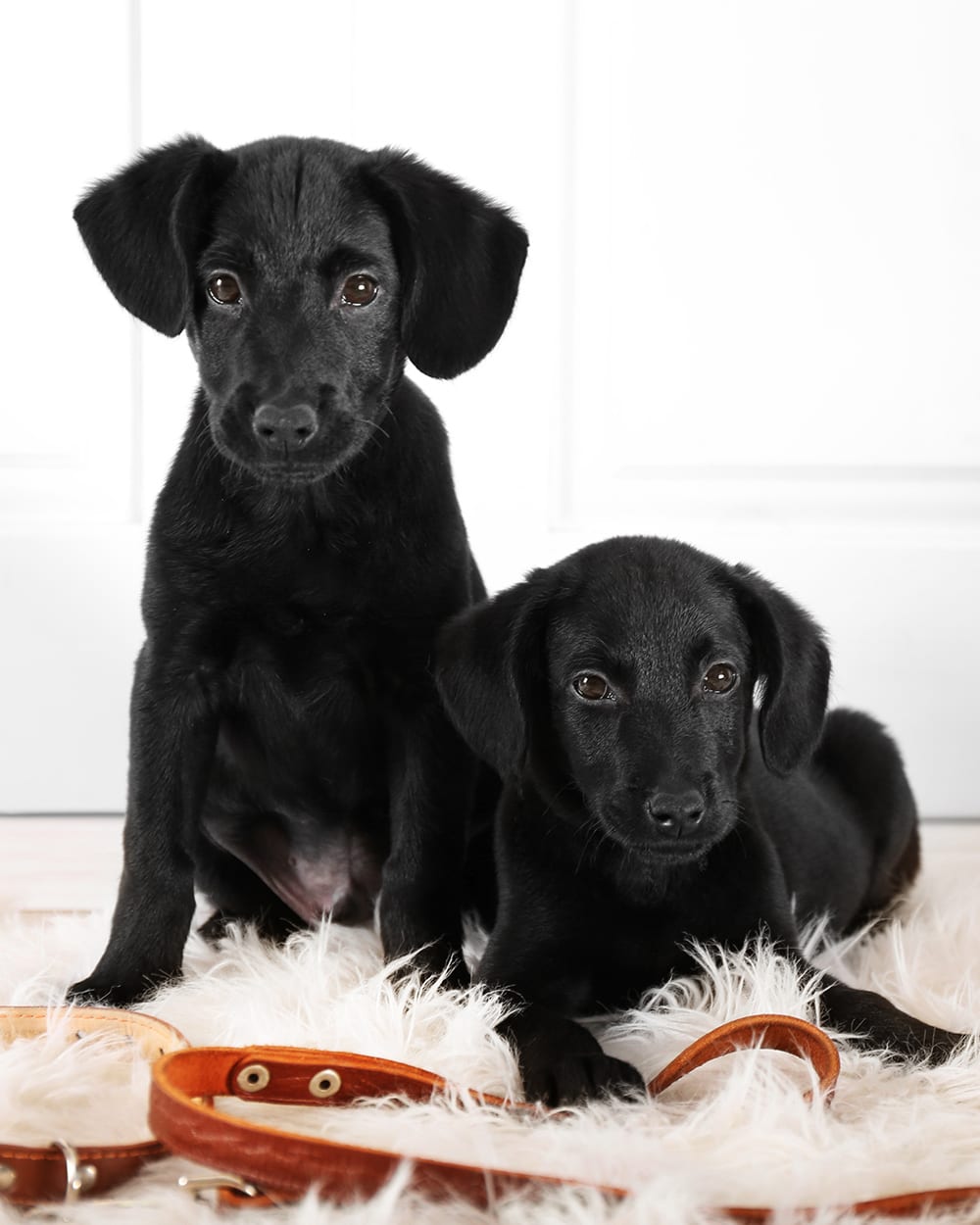 If you love animals, pet sitting and dog walking are great ways to make extra money.
Pet sitting is extremely flexible because you decide when to do it, and you can fit it around your own schedule. It's easy to do even if you work full time, as you can spend time during the weekend looking after your little friends.
Rover is the perfect place to start!
It offers different services to pet owners, and once you have registered with them, you will be able to decide which one you want to offer to your potential clients:
Dog walking
Doggy daycare
House-sitting
Dog boarding
If you want to give pet sitting a go, just click here to register! You could make up to $100 (or more!) a week playing with dogs and cats.
7. Download this app and make money by going online
Get the Nielsen App and make $50 a year
In the old days, Nielsen used to collect data by tracking TV ratings. But now, they have moved on, and they would like to get people like you to help them study the future of the online world.
By simply installing their app on your smartphone, they will pay you $50 a year if you are in the US.
The app will collect statistics on what websites you go to and how long you stay there. All the data collected is ANONYMOUS, and it's not linked to you at all!
All you have to do is install the app now by clicking here and keep using the internet as you do every day!
8. Become a shopper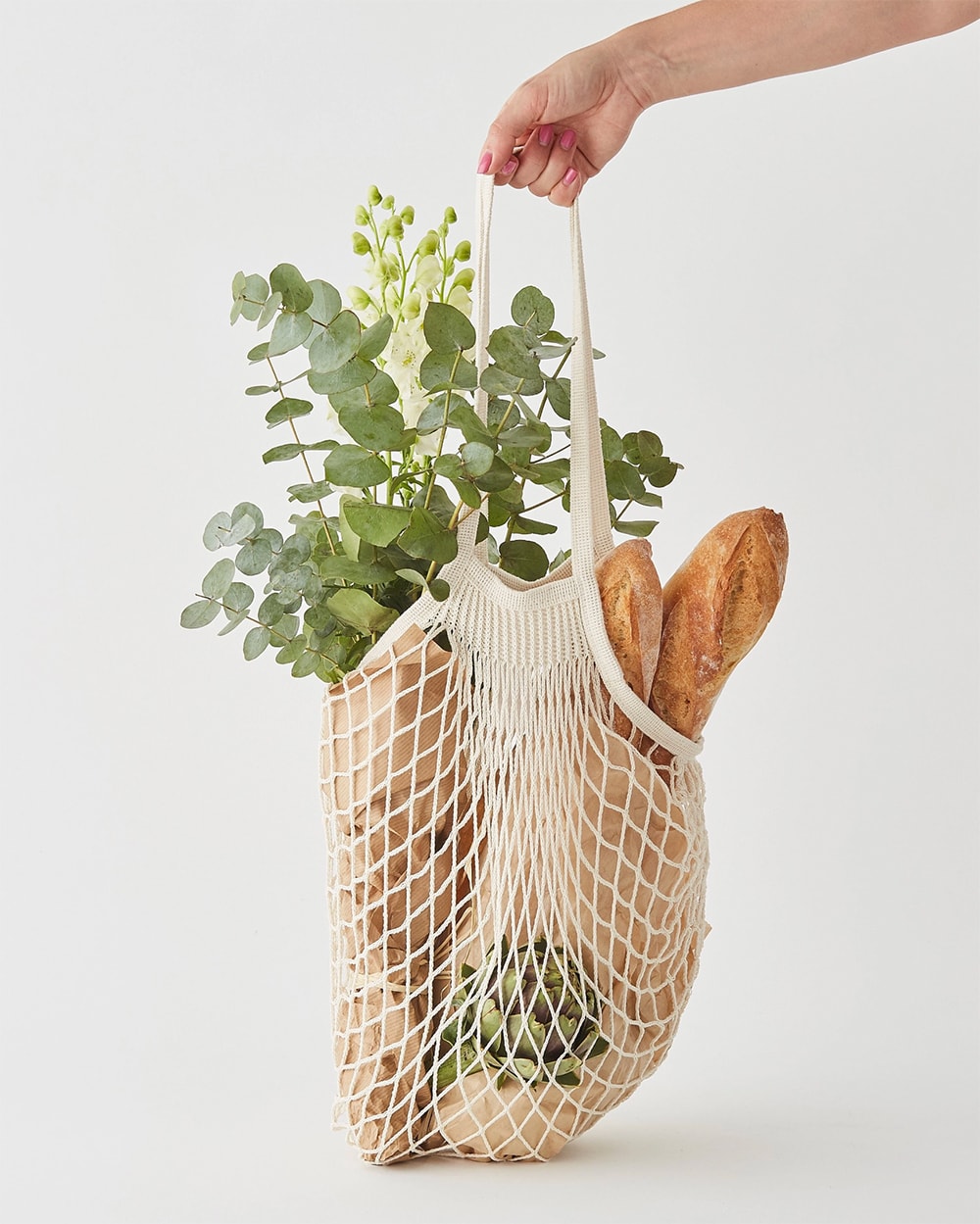 If you love shopping around, how about doing it for others? With Instacart, you will work as an independent contractor delivering groceries for other people.
There's great potential to make good money, especially right now.
You could make up to $25 per hour during busy times, although the average is between $10 to $20 per hour.
It couldn't be easier: you get offered the order, you shop the order, and you get paid!
You make your own schedule and pick your orders, and the flexibility is what makes it so great, especially if you have limited time or are a stay-at-home mum or a student.
Click here to register and start making money with Instacart!
9. Become a virtual assistant (and earn up to $4,000/month)
You can earn some great money working from home for a few hours a day by becoming a virtual assistant (up to $35-$50 per hour!).
Virtual assistants need to have strong administrative skills, be highly organized, and be familiar with blogging/social media.
There are different types of tasks a virtual assistant can help a business with. Some businesses use a VA to keep up with emails, customer service online, blogging updates, Facebook, Twitter, Instagram, or Pinterest.
If you want to find out more about becoming a virtual assistant and all the tasks you can offer to potential clients, I strongly advise you to read Abbey's story.
Abbey has created a successful VA business, and within one month (yes, that's not a typo), she was fully booked and able to work her own hours from home while being a mum.
You can learn how to do the same by checking out her free training by clicking here!
10. Teach anything online to kids
Places like Outschool and BookNook let you teach any sort of subject from the comfort of your own home.
On Outschool, you can teach classical subjects like English and math or fun classes like acting, singing, or sketching.
And I really mean anything! From cooking to coding!
Did you know that you could make over $10,000 a month teaching online, as Jade does?
Online teaching is forever changing the way kids learn at school and from home.
And if you are passionate about sharing your knowledge, you can benefit from this revolution. All you need is an internet connection and a laptop, and you can start to make money today.
And you don't need to be a traditionally qualified teacher. You just have to love teaching kids under 18.
Listing classes is free, and Outschool will provide you with the perfect platform to host classes online.
Teachers on Outschool earn an average of $35 per teaching hour.
But you have full control over the listed price for a class and the number of participants. Outschool will take 30% of your earnings for their support services. Once your class starts, you will receive payment via PayPal.
Teaching online is an incredible way to make extra money, especially during this time!
Sign up for Outschool here, and start thinking about your first class!
And if you have a bachelor's degree or higher with one year of tutoring experience, or at least three years of teaching or tutoring, you could get paid between $15-$22 an hour to work from home!
BookNook is hiring tutors to teach reading and math skills to groups of up to four K – 8 kids online.
A great thing about BookNook? No prep or lesson planning is required!
You'll use BookNook's learning platform, which means more time for earning and less time thinking about what to teach
Sign up for BookNook here, it takes less than 10 minutes!
11. Sell your crafts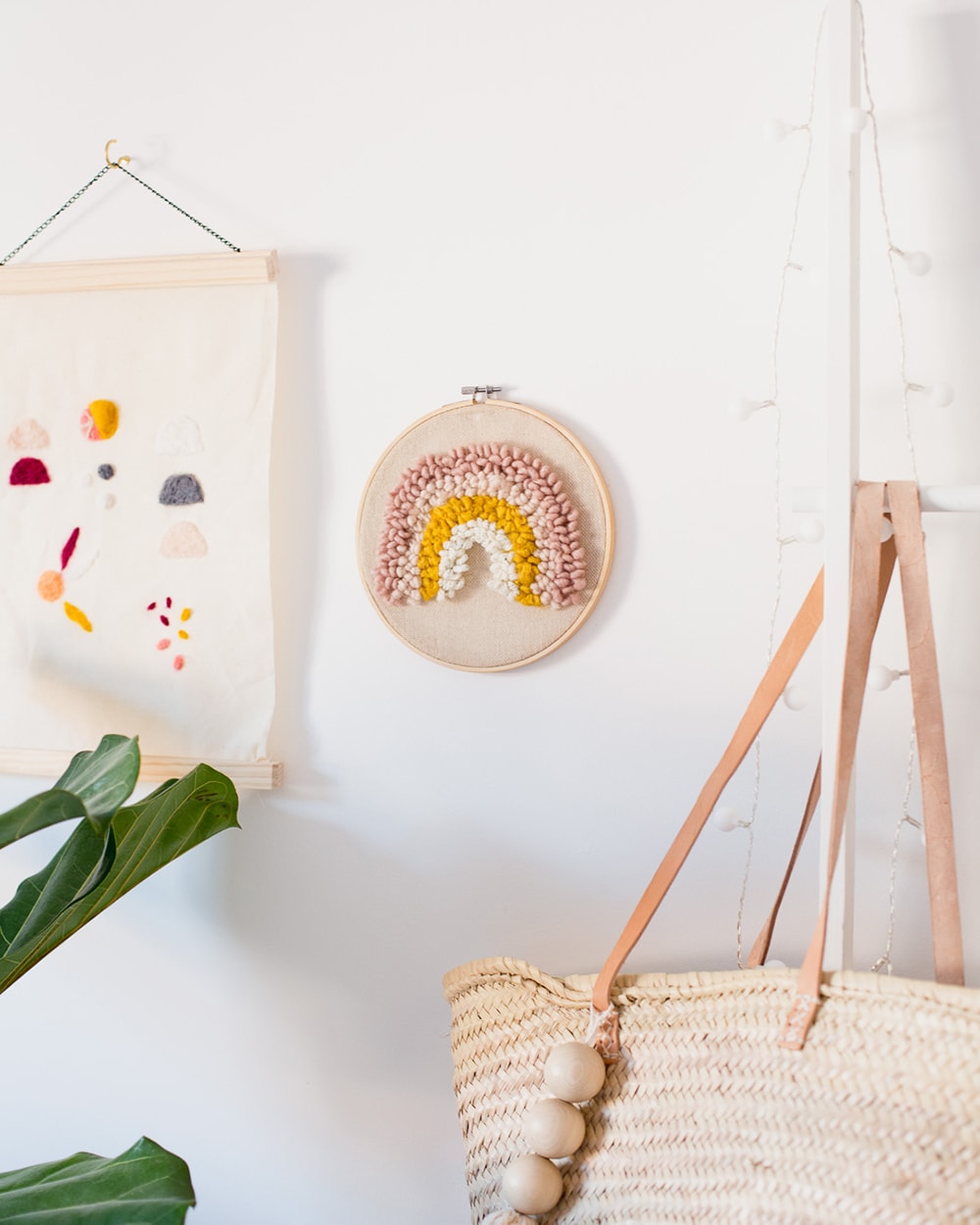 If you are a creative person, did you ever think about selling your crafts on websites like Etsy?
When Dan and I were 17, we came up with the idea of selling salt dolls for Christmas. Well, believe it or not, in a couple of months, we managed to make over $1,000!
By making and selling your crafts, you can set your own hours, spend your days producing items that you enjoy making, and earn some money in the process.
The trick here is to make sure you actually make items that will sell.
Check out these 25 things you can make and sell online for extra cash to get some ideas, then check my guide to opening your own Etsy shop.
12. Wrap your car
Do you own a car? How about placing advertising on it and getting paid? With Wrapify you can get paid up to $452 for having your car wrapped with an ad.
You need to download the Wrapify app, and then they will track your journeys until you reach 50 miles. Once you reach 50 miles, you are eligible to take part in a campaign. Each campaign will place ads on your car for 1 to 12 months.
During that time you will be earning free money every month!
To be eligible to take part in a campaign, you need to:
Be 21 or older
Have a clean driving (and criminal) record
Have a car that is from 2008 or newer
I think this is a cool way to make money, but it's also a great idea to generate passive income. If you are already driving around town, why not get paid for it?
Click here to check Wrapify!
13. Get paid to walk
We all know we need to stay active to keep fit! And you are probably trying to get to your 10,000 steps a day every day!
How about getting paid for that? You can!
Apps like Sweatcoin will reward you for every step you take.
This app helps me be even more motivated to stay fit, take the stairs an extra time a day, and walk more! Will you make $100 a day just by using Sweatcoin? No way, not even close. But it's a free cool app that can get you some nice rewards for something you already do.
You can read more about it in my review.
If you want to stay fit and make money, here you can find lots more ideas to get paid to walk!
14. Freelancing
If you have some skills, you could put them to good use and do extra freelance work from home!
But how can you find a freelance opportunity?
There are plenty of websites that will help you to find a side job to work part-time from home. You can work for a few hours a day as a proofreader, virtual assistant, bookkeeper, writer, transcriptionist, social media manager, tutor,…
The options are infinite, and you could be making up to $100 an hour!
The best way to find freelancing gigs is to register on these great websites:
15. Drive people around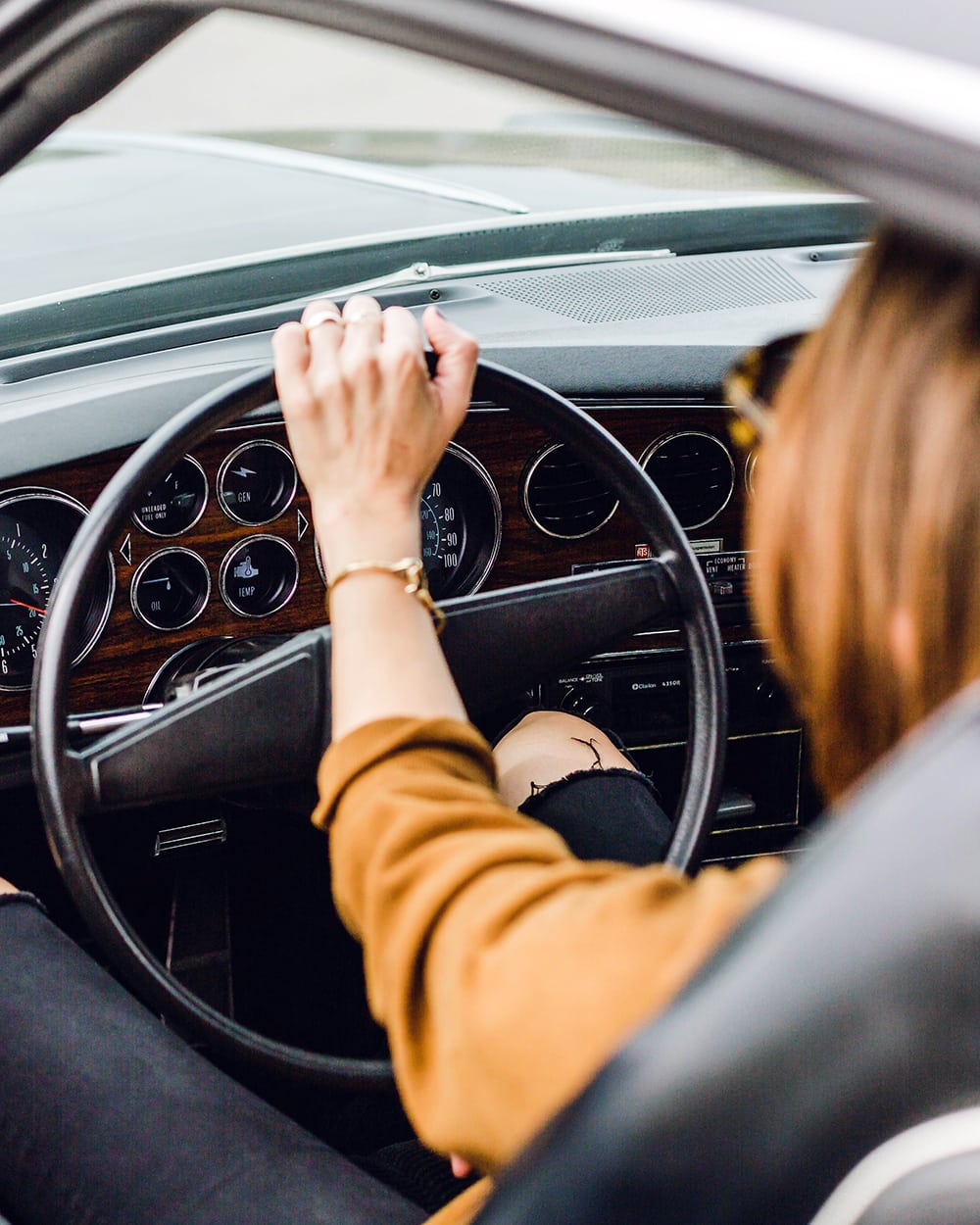 If you need to get $100 fast and own a car, driving people around in your spare time can be a great way of earning the extra cash you need in no time.
The best companies to sign up with are:
You need to consider car depreciation and the money you are spending on gas, but if you are clever about the trips you accept to do and don't drive too far for a pickup, you'll be able to make an extra 100 dollars in a day.
Click here to join Uber, or click here to join Lyft and start making money now!
16. Deliver food
If sharing a car with strangers isn't for you, and you'd much rather share it with a burger and some fries, or a pizza, then delivering food might be your best option.
There are some great companies out there that will help you earn some extra cash on the side by delivering food in your free time, in the evening, or on weekends.
For example, you can sign up for Uber Eats for free in just a few minutes. There are no fees or time commitments, so you can work on your own schedule. You can get paid by free weekly deposits, or you can cash out instantly anytime you want, up to 5 times per day. All you need is a smartphone to download the app and select your first delivery!
Check out:
17. Deliver for Amazon
Another way to make money is to make deliveries for Amazon Flex. You can make between $18 to $25 per hour, which means you could make $100 a day by simply working 4 hours.
But how does it work? You pick up packages from one of their Amazon facilities or businesses, download an app that gives you the quickest delivery route to follow, and deliver the packages.
You can set the times you can work and build your schedule around your needs. There are opportunities 7 days a week, so it doesn't really matter when you are free.
18. Get paid to shop
Did you know there are plenty of ways to make money shopping?
How about getting cashback for any online shopping you do?
Fetch Rewards is an incredible app.
While I am writing this, it has over 2 million reviews on the Apple store and a score of 4.8 stars, and over 500k votes on Google Play and 4.6 stars! How many other cashback apps do you know with these stellar reviews?
With Fetch Rewards, you simply scan any grocery receipt after you shop and save on thousands of popular products throughout the store. Earn points on every receipt you scan. No clipping coupons, chasing down expiring deals, or missing out on savings.
Just shop, scan and save. Yes, it's that easy!
Download Fetch Rewards by clicking here.
Pogo is another great app that lets you earn money without taking photos of receipts!
No wonder it has over 100k reviews on Google Play and over 4.6 stars! And a staggering 4.9 on the App store.
You can start claiming points in minutes (including points for purchases you made in the last two weeks).
You can also sync your other accounts like Target, Amazon, and Walmart for extra points. And then cash out directly into your Paypal or Venmo account.
Download Pogo here, and start earning straight away!
19. Monetize your passion for art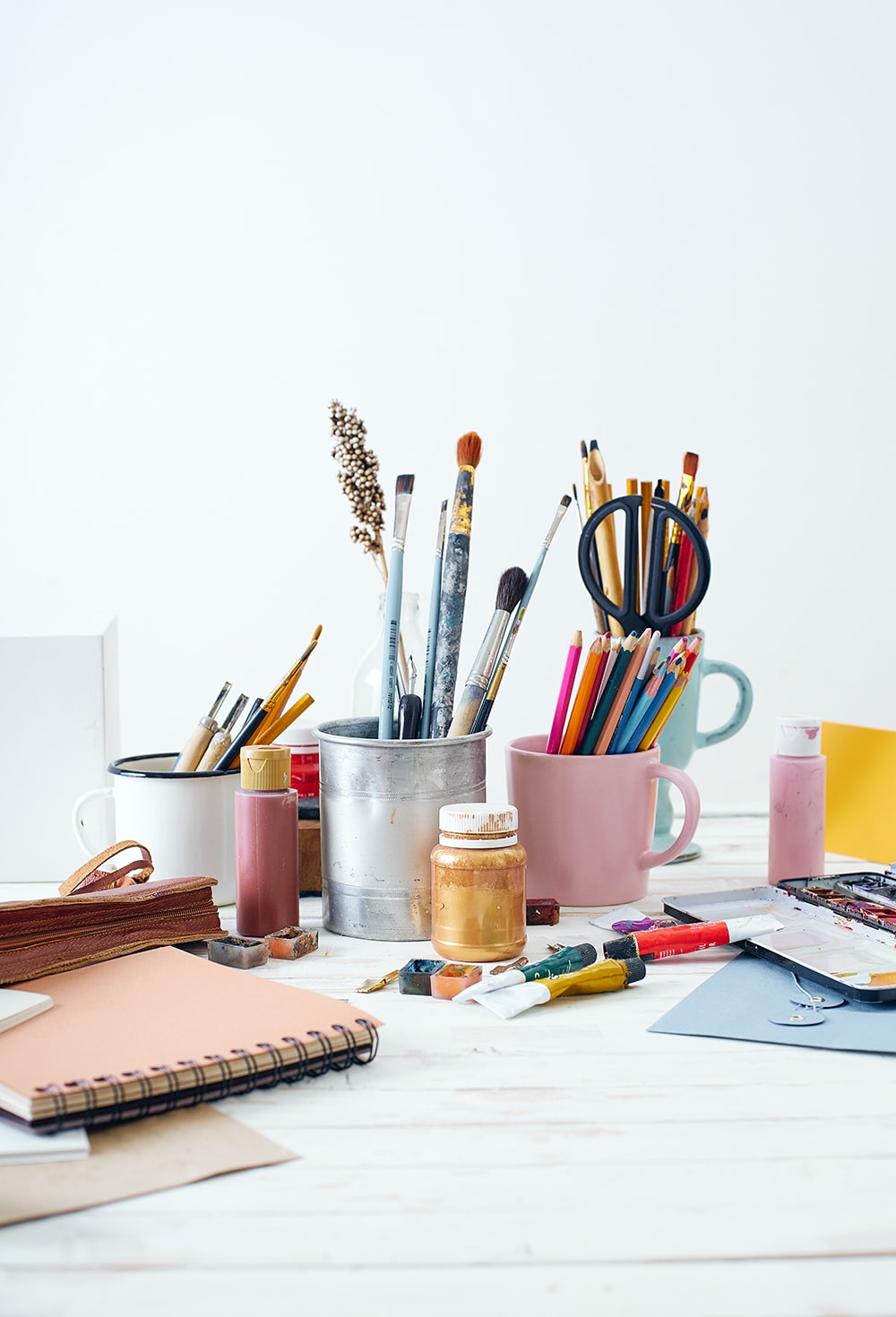 Some people say that you should keep your passion separate from your job.
I disagree.
I do what I love every day and couldn't be happier.
There is nothing better than waking up and looking forward to starting your day because you are passionate about what you do.
And whether you want to transform your love for art into a full-time job or simply use it to make some extra cash on the side, I have options for you.
You can use your artwork to sell things like T-Shirts, mugs, and printed canvases, using a service like Printify. Or sell your art on a specialized website like Artfinder. Or even create your own shop with Shopify.
If you want to find out more about making money selling art, Cory and Sarah have lots of free resources to learn just that.
20. Test websites and apps
Are you the kind of person that loves leaving reviews and sharing your opinion on new ads, products, or websites?
Website owners and app developers need to know what visitors think when they visit their site or use their apps for the first time. The main job of a tester is to ensure sites and apps are easy to use and navigate. All you need is a good internet connection and a laptop.
Website UserTesting.com pays you $10 per test via PayPal. Each test usually takes around 20 minutes. That works out to a possible $30 an hour. Not too bad for surfing the internet!
Another great website is BetaTesting: here, you get paid $10 to $25 per test. You simply sign up and add some details about yourself and which devices you own. This is essential as each test will need to be performed on a specific device. And then you can start testing away.
Sign up for UserTesting.com and for BetaTesting.
21. Get paid to write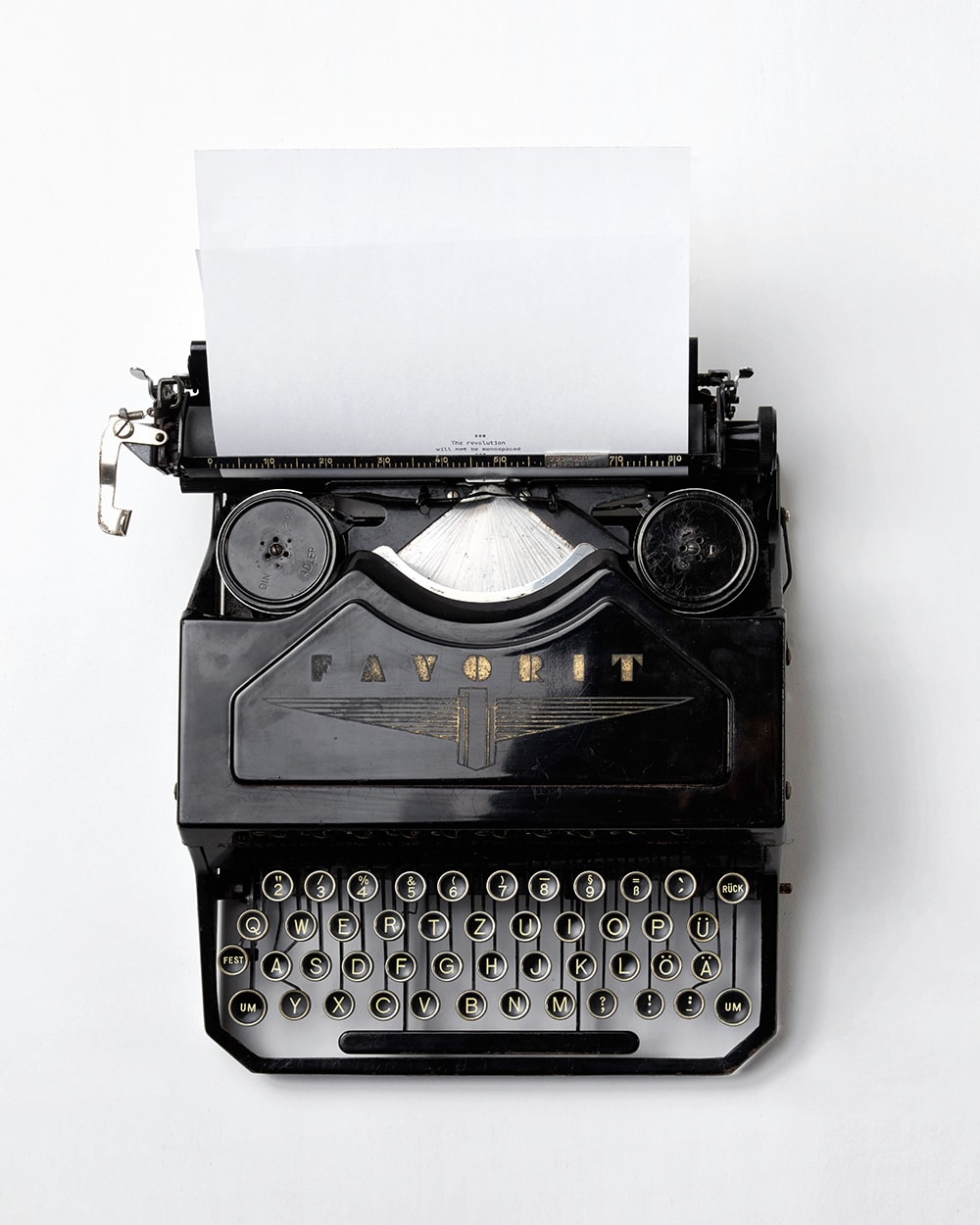 There are thousands of pieces of new content created online every day. Not all business owners have time to create content for their websites themselves.
If you enjoy typing or writing, you will be able to sell your skills and become a freelance writer in no time! You can find freelance writing jobs on websites like:
People are looking for writers for blog posts, articles, or generic website content. It's better if you specialize in a niche, as you will have examples of work you can send to potential clients.
Learn how Laura, Leslie, Greg, and Samantha have followed their dreams of becoming freelance writers. They are now making between $4k to $15k a month, working from all around the world (and they had no experience when they started)!
22. Start your own blog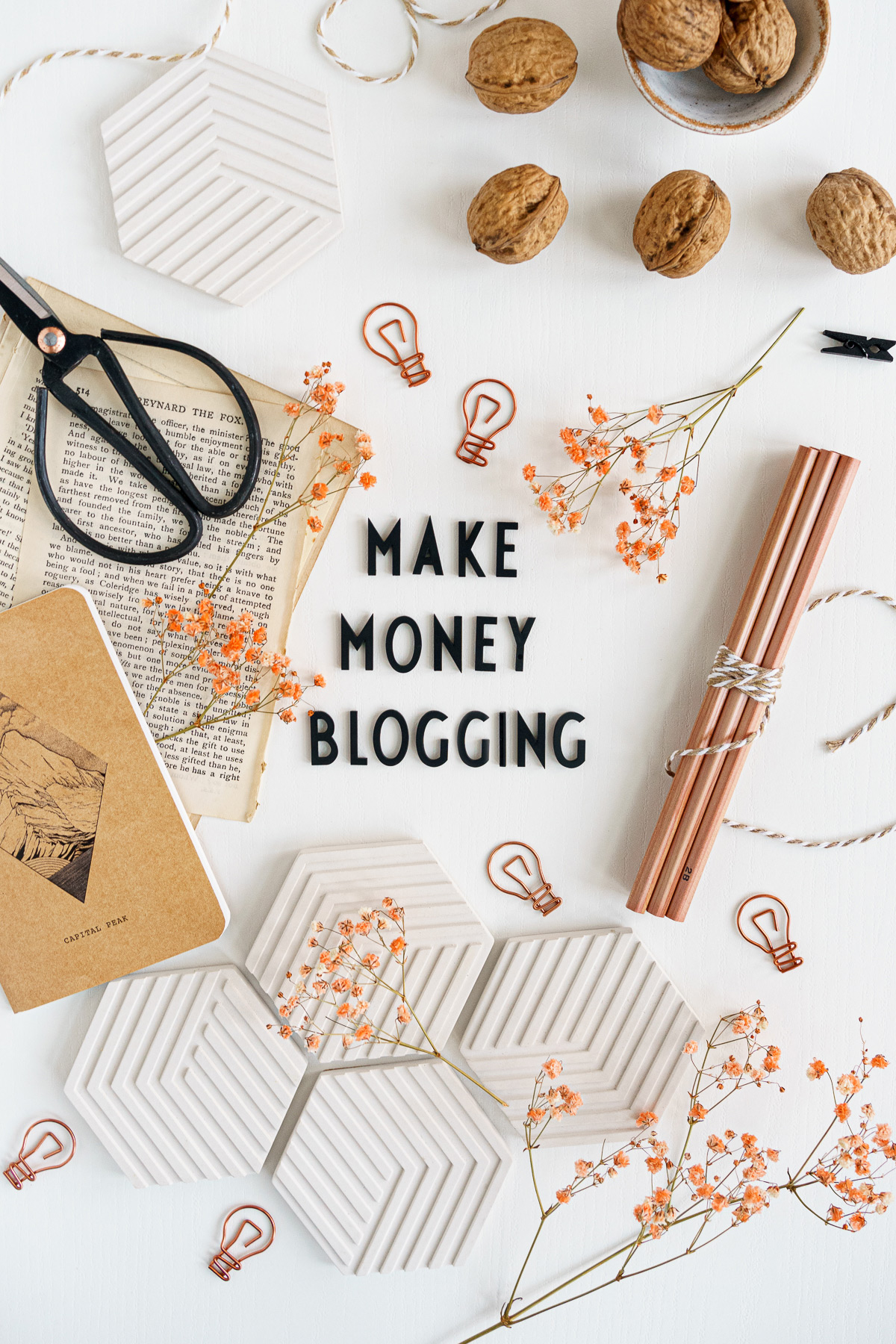 As I said, over the years, I played with many different ideas to make money online, and I still do.
But starting a blog has been by far the best investment of my time!
There are several ways to earn money blogging: you can create your own products and sell them to your readers, make money with advertising or with affiliate marketing, just to name a few.
You won't need much money to start (you just need to pay for hosting), and you will have to invest your time, but you will be able to make well over $100 a day if you follow my simple steps to make money blogging!
I made $3,878 in a month, after only 3 months, by working part-time on my blog and with no previous experience in writing, digital marketing, or social media!
If you want to make more money, starting an online business is one of the best ways to do it.
If you are ready to start a blog:
I put together the most in-depth, comprehensive post to help you with blogging. This is NOT a quick read. I will share with you all the tips I used to create a successful 6-figure blog. If you want a thorough free guide to help you along with all the steps, just click here and get started!
23. Start an online store
During these last few months of isolation and social distancing, one thing has been clear to many of us. eCommerce is booming.
Over 2 billion people will buy something online in 2021, so why could you be one of the people profiting from it?
Starting an online shop has never been easier.
First, you need to decide what to sell:
Go the DIY route, and create things to sell online yourself.
Order products from a manufacturer, then ship them to customers yourself, like my friend Chloe does.
Use dropshipping: list products in your online store, take orders, and send the orders to a third-party vendor – the dropshipper – who then creates the product and sends it to the customer who ordered.
If you are ready to start your own online shop, check out my in-depth guide by clicking here.
24. Create an online course
I am sure you have some skills people will be willing to pay to learn from you. Then teach them!
It's never been easier to share everything you know. There are plenty of people that make a living from selling online courses, and you don't necessarily have to be an expert.
You just need to know more than your potential students on the subject!
There are plenty of online websites that make it easy for you to sell your skills and create online courses.
The best ones are:
If you are seriously interested in starting an online course, a great place to start is the Teachable free webinar. Teachable offers free live training to help you launch your online course in no time.
You can claim your free spot by clicking here.
25. Do small tasks for others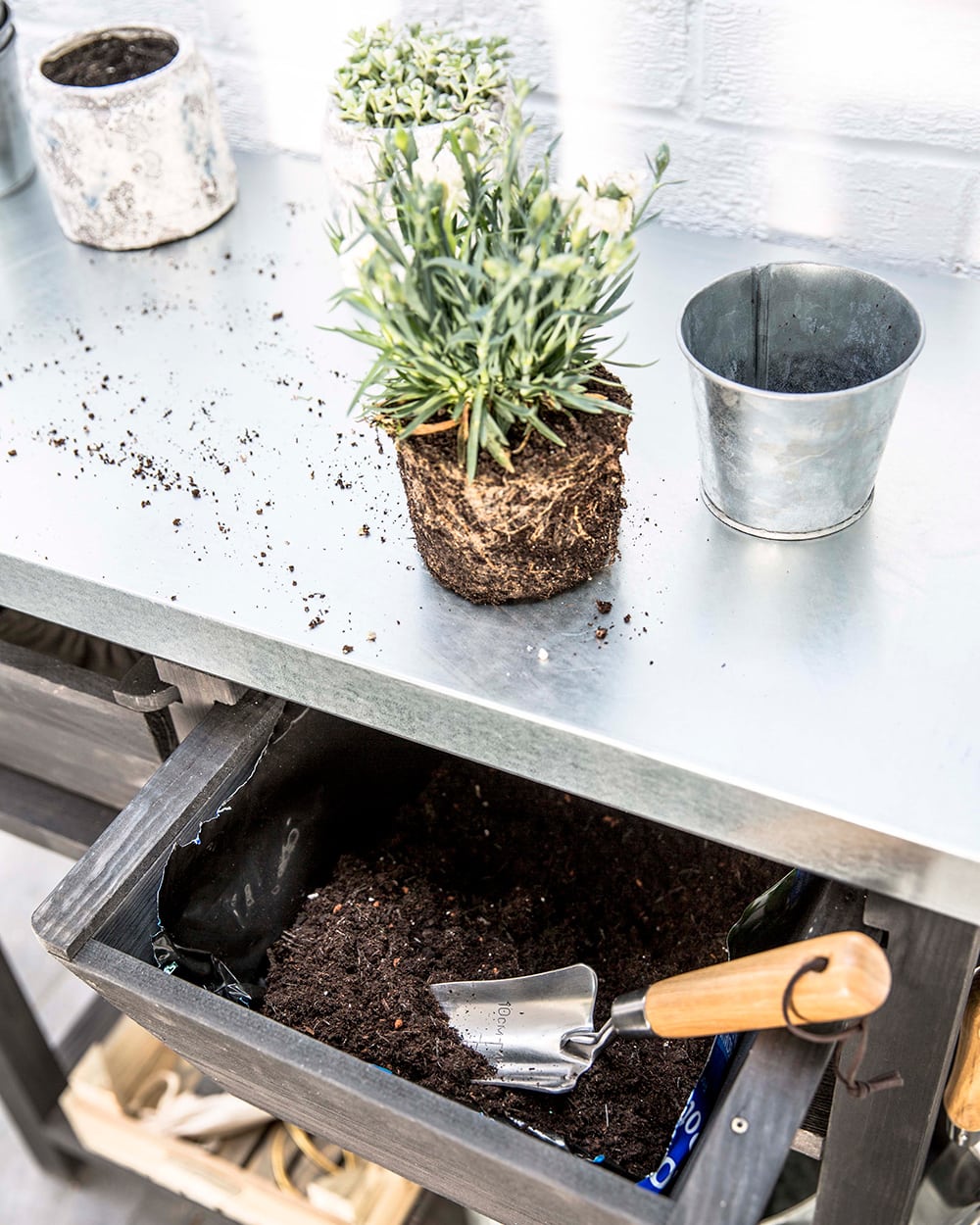 The world is full of people that don't have time to do small chore-type tasks like data entry, picking up groceries, cleaning their garden, or putting together furniture.
If you are up to running some errands for others, you can easily make some money on websites like:
26. Sell your stuff
Need to make $100 fast?
Selling things that you don't use is one of the quickest ways to make money!
You can start by getting rid of everything you haven't touched in over a year.
This can be that old camera that is picking up dust in the box under your bed, or your old phone, iPad, or Kindle that you stopped using once you upgraded to the new version!
If you have tech to sell, Decluttr is one of the best places to check how much you can get for it. Simply download the app, select the make, model, and condition of your device, and you'll get a guaranteed offer in seconds.
Decluttr will post to you everything you need to send them your tech if you accept the offer. And as soon as they receive it, you'll get paid within 24 hours.
Other websites/apps to sell your stuff online:
Once you start selling your things, it will be hard to stop!
You will soon realize how much money you are sitting on. You can easily make hundreds of dollars without much effort.
I promise: you won't miss any of the stuff you sell!
If you need inspiration, check this list of 30 Absolute Best Things To Sell To Make Money Right Now, plus this list of the 20 Best Selling Apps To Sell Stuff Online And Locally.
27. Rent out your extra room on Airbnb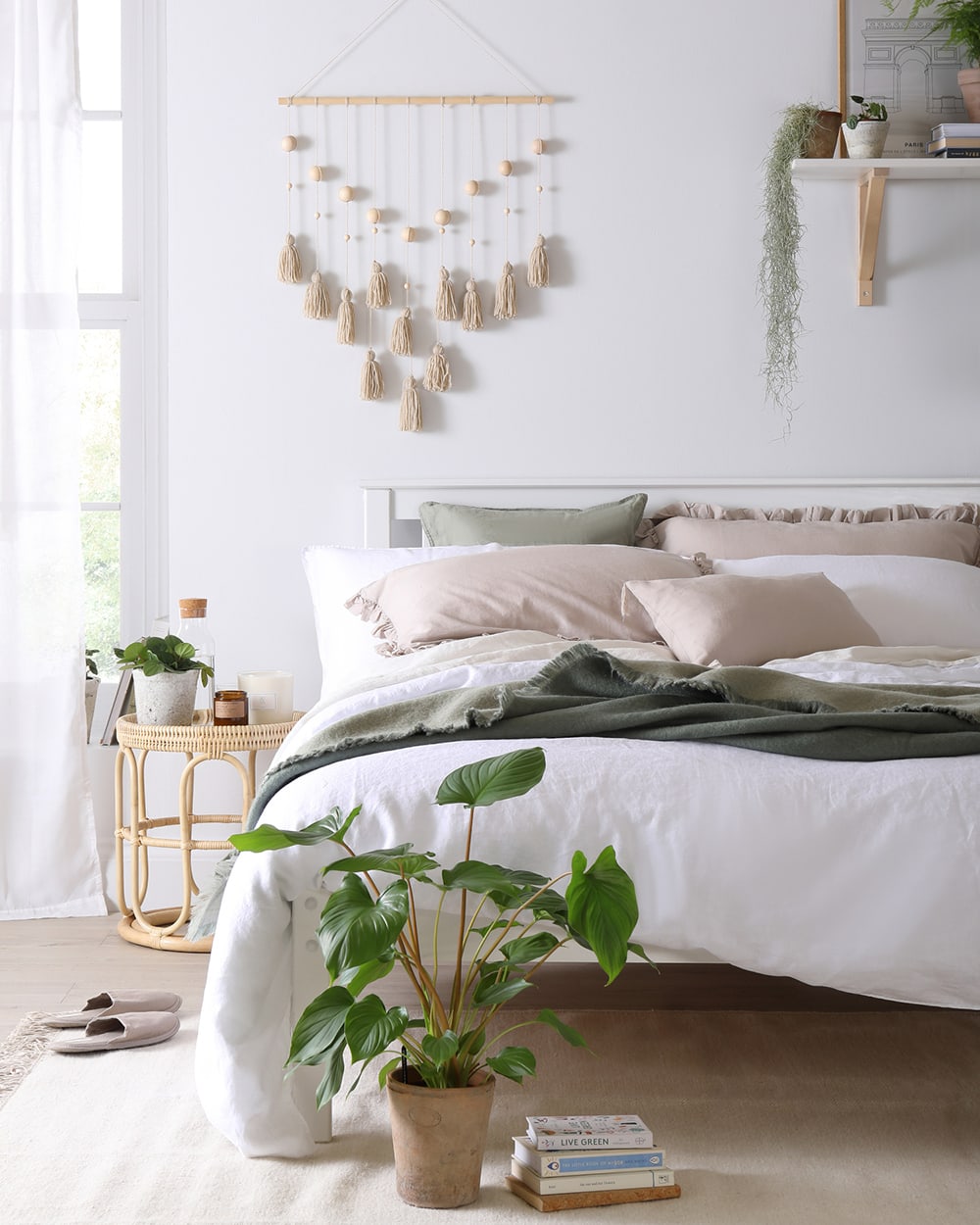 Do you own your house and have some extra rooms? Or do you rent a place with some extra space? Check with your landlord if you can rent it out for some cash.
You can start earning money now with websites like Airbnb.
Airbnb is a safe way to earn money, as you can screen your potential guests before arrival, and you can accept or reject them based on previous reviews.
Going away on holiday? List your home while you are away, and you could earn more than what your holiday is costing you!
Or do you live near a stadium where an event is taking place? There is always a need for extra accommodation!
Learn more about the process here.
28. Proofread from home
If you are passionate about grammar, punctuation, and spelling and have eagle eyes for mistakes, proofreading might be the perfect job for you!
You can make up to $65,000 a year!
The amazing thing about proofreading is that it can be done anywhere, so it's perfect for making money at home or while traveling.
Click here to sign up for a free workshop on becoming a work-from-home proofreader!
And if you want to learn more about proofreading, here you can find the best proofreading jobs online.
29. Sell your photos
Do you love taking pictures?
Did you know you can sell them to stock photo agencies and make money?
You don't have to be a professional to sell your photos, and you still have the opportunity to earn some money, even if you are just a novice.
You will get paid based on the number of downloads: every time someone downloads one of your pictures, you'll get a commission.
Best websites to sell your photos online:
And if you love the idea of making money with your photos, check out my in-depth guide to selling photos online!
30. Clean out your closet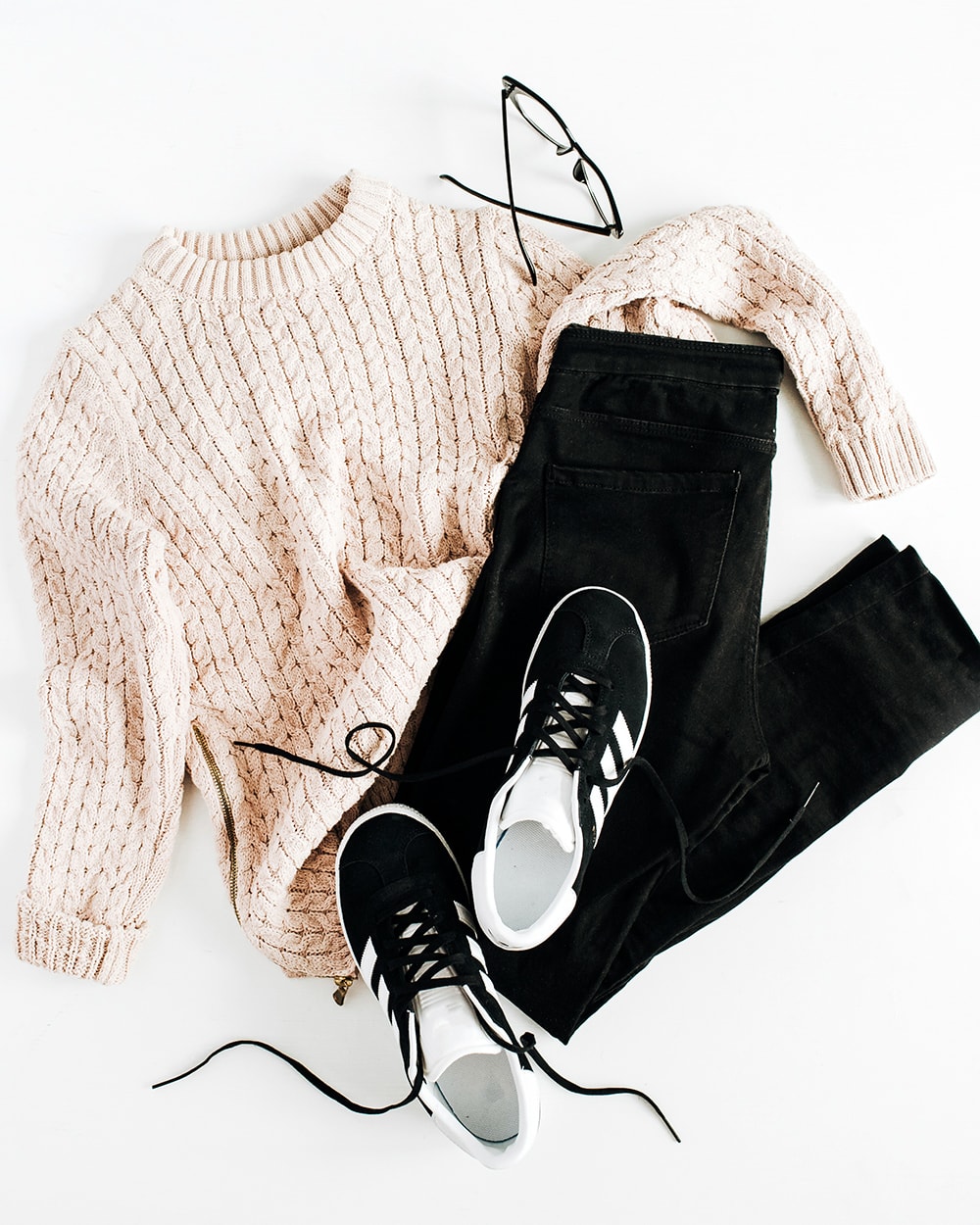 We all have clothes that we never wear, for different reasons.
How about that skirt that we loved when we tried it, but then realized it was just a bit too short when we got home? Or that Christmas jumper we decided to buy 5 years ago and wore only once, before deciding it was far too ridiculous to wear again?
It's easy to make good money by getting rid of unwanted clothes.
Best websites and apps to sell:
And if you are serious about making money with secondhand clothes, check out my guide to selling clothes online.
31. Teach English online
Teaching English is perfect for college students, school teachers looking to earn some more on the side, stay-at-home mums, and anyone who likes the idea of teaching from home.
You'll need a bachelor's degree and be able to work legally in the U.S, Canada, or the UK.
EF Education First
EF Education First is a highly recognized English school with classrooms all around the world. They also offer English teaching jobs online for both citizens of the UK and the USA.
If you love the idea of teaching while making an income from home, then working with Education First is for you. You can earn up to $20 an hour, and you will teach 1 on 1 classes. Each class is 25 minutes, and salaries are deposited directly into your bank account. Easy!
To become a teacher, you will need to live in the US or UK and have a bachelor's degree or above in any field. By the start of your contract, you must have completed a 40-hour TEFL (or higher). You also need to agree to an online background check (Education First will cover the fee for this).
VIP Kid
VIP Kid is an online platform for teaching English to Chinese students aged between 5 to 12. You don't need to know Chinese to teach as VIP Kid is a full English immersion class. The actual class is similar to using Skype or Google Hangout. It provides a 1-on-1 full immersion experience to kids. VIP Kid provides all course materials and lesson plans.
VIP Kid is rated in the Top 5 on Forbes for the best remote companies to work for and is currently hiring remote teachers.
To become a teacher, you need to be eligible to work in the US or Canada. You need to have one year of teaching experience (traditional education or mentoring, tutoring, or alternative education) and a Bachelor's degree in any field.
Once you are approved, all you'll need is a computer with a webcam, a headset with a microphone, and a reliable internet connection!
Sign up to become a teacher EF Education First and VIP Kid.
32. Get paid by searching online
We all spend hours every day searching online.
And guess what?
Swagbucks will pay you to use its search engine.
They will also give you a $5 bonus if you sign up by clicking my Swagbucks $5 bonus link.

This is probably one of the easiest ideas to make money I found!
Click here to sign up and get a $5 sign-up bonus!
33. Monetize a YouTube channel
Do you know how much money YouTubers make?
A lot!
And yes, starting a YouTube channel isn't for everyone, and it will take time. But if this is something you always wanted to do, now it's the best time to start.
Google made a whopping $15.5 billion in ad revenue in 2019, up 36% compared to the year before! And a lot of this money (55%) goes directly into YouTubers' pockets.
Read more about how to make money with YouTube here.
34. Get paid to listen to music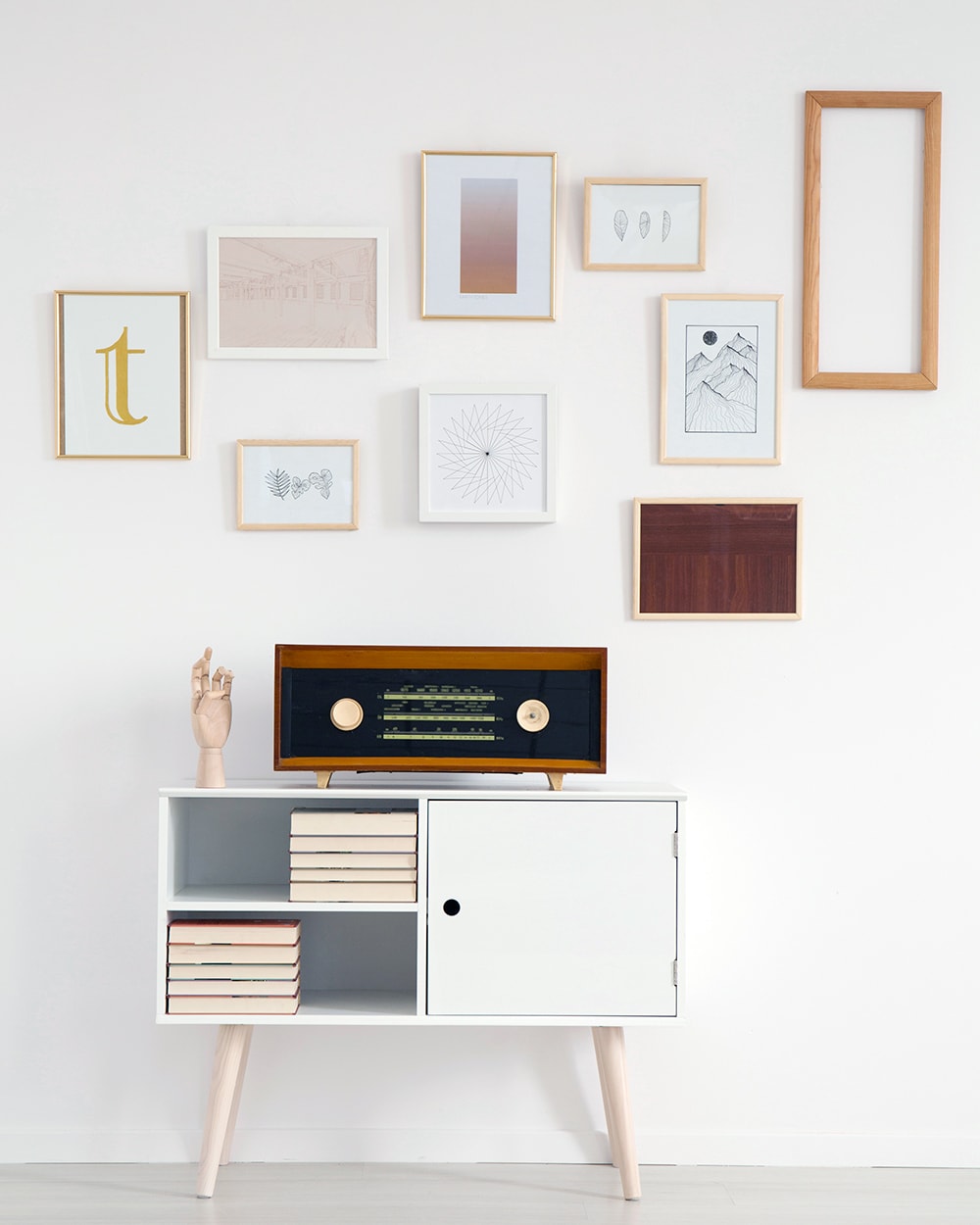 If you are a music fan, you will love this! This really is one of the most creative ways to make money.
Slicethepie is the largest paid review site on the internet. You earn cash for every review you leave! Log in and start reviewing unsigned artists and bands to earn some extra cash.
The better your review, the bigger the bonus payment. Slicethepie encourages people to leave detailed reviews and will reward them for their time/effort!
You will get paid through PayPal once you reach the minimum payment of $10.
Slicethepie also offers a referral program: if any of your friends sign up using your referral code and write reviews, then you'll receive a bonus payment for every review they submit.
This is similar to survey websites: you won't make a lot of extra money, but you can get some cash for listening to music.
So what's not to love?
Join Slicethepie today!
35. Donate plasma
Did you know that you could make an extra $300-$400 a month by donating plasma? If you are not afraid of needles, and seeing blood doesn't make you faint, you can earn $20 to $50 per donation.
Plus, you'll help people!
Plasma is the largest component of human blood, and it's used to help treat people with rare, chronic diseases (from autoimmune diseases to genetic lung diseases, as well as in the treatment of trauma or burns).
You will need to commit between one and three hours, and you can donate twice within a seven-day period.
To find a certified plasma center, click here.
36. Become a carer
Babysitting has been around for years, and for good reasons. And these days, you don't have to rely on word-of-mouth anymore.
With online websites like:
It's never been easier to find a babysitting job.
And it doesn't have to stop with babysitting. On care.com, people are looking for all types of carers: elderly care, housekeeping care, tutors, and more.
Simply sign up to Urbansitters and Care.com, and once you are approved, you can start looking for a job.
This is how to make $100 in a day!
Remember, if you want to make money, you need to put in the work.
No one gives serious money away for free.
Whether you want to start your own side gig or a small business, find out what you enjoy and pick your favorite idea to make money.
If you start today, you'll be able to make $100 a day, every day, in no time.
Have you tried other creative ways to make money? I would love to hear from you!