Some of the links below are affiliate links, so we may receive a commission, at no cost to you, if you make a purchase through a link. Check our disclosure for more info.
LEARN HOW TO TURN YOUR PASSION FOR ORGANIZATION INTO A HOME-BASED BUSINESS, WORKING AS A VA
Sometimes we reach a point in our life when we want to find a balance between having a job, earning money and enjoy our life.
If you are looking to work for yourself and build your own freedom, learning how to become a virtual assistant (also known as VA) might be perfect for you!
The thing is…
It's not 1960 anymore! You don't need to go out and get a 9 to 5 job in an office, with a horrible 2-hour commute every day.
Becoming a virtual assistant can finally give you that flexibility to create a new lifestyle.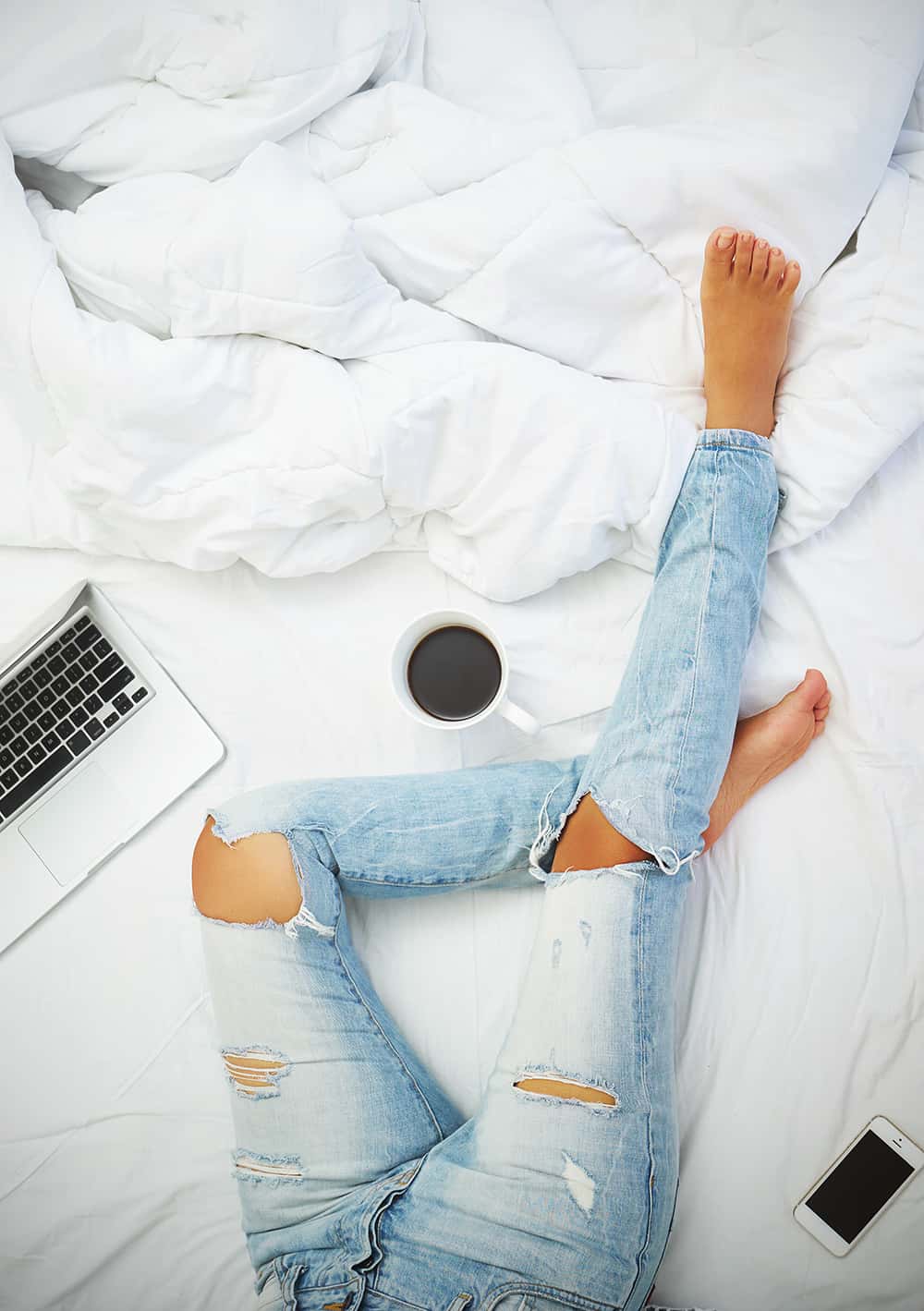 As a Virtual Assistant, you get to choose who you work for, what tasks you take on, you can manage your own schedule and be able to work from anywhere.
This could be the comfort of your own home or a beach in Thailand!
You just have to believe in yourself, know your strengths, learn the basics and you will be able to set up your VA Business in no time!
Of course, like all jobs, it's hard work, especially at the beginning.
You'll have a lot to learn, you'll need to be determined and don't give up at the first hurdle, but the freedom that will come with being in charge of your own life is going to be incredible.
What exactly is a virtual assistant?
A Virtual Assistant (VA) is a person that can give support to other businesses from a remote location. Thanks to high-speed internet, document sharing and cheap conference calling systems, virtual assistants are in high demand by entrepreneurs and online businesses that need help but don't want to bring on full-time staff in a specific location.
Having someone to help their business remotely give them more flexibility, less fixed costs, and the ability to scale up and down, depending on the business needs.
To put it simply, as a virtual assistant you will be asked to do office and administrative-type tasks from a remote location.
What does a virtual office assistant do every day?
A virtual assistant is really just anyone that can help with tasks from a remote location. Which means you will offer services to clients on a day to day as a contractor or as a self-employed. This could include, but it's not limited to email management, content creation, bookkeeping, graphic design, social media and more!
Every VA offers different services. Just think about what you are good at and make sure you personalize your offer based on your skills.
The best thing you can do, especially when you are starting out, is to specialize in a niche and offer your service to a type of business.
By becoming an expert in your niche, you will also be able to get paid more per job in the long run.
A few examples of services you can specialize in are:
Social Media
A lot of business owners know that they need a social media presence, but most of them don't have time to dedicate to create content, share and engage with their audience.
If you love the idea of managing Facebook pages, Twitter accounts, Pinterest, Instagram etc. this niche could be for you.
Social media moves really fast, and every week there are new platforms to master and to learn.
Social Media Virtual Assistants are in high demand and if you have any of these skills, this area might be perfect for you:
You understand how to create headlines worth sharing and are familiar with copywriting and marketing
You have an eye for design and can pin, tweet and select beautiful images for Instagram
You love being up to date with everything that's trending
You can engage with brand's audience and know how to keep the conversation going with people
Blogging
If you always wanted to start your own blog, becoming a blogger's VA is a great way to fast-track your blogging success, while earning some extra money on the side.
You'll be able to learn how more successful bloggers run their blogs while helping them with more administrative tasks.
Some of the tasks you will do as a blogger's VA are:
Write, edit, and proofread blog posts
Moderate blog comments
Create graphics for blog posts or social media like Pinterest
Improve SEO
Remove broken links, add affiliate links
Manage readers' emails
Schedule social media
E-commerce
Running an e-commerce store can be though, especially for small and mid-size businesses.
Business owners have an endless list of tasks to manage every day.
This is where a virtual assistant comes in to help.
Some of the things you could help with are:
Manage customer service
Track orders, including order entry, shipment and invoicing.
Deal with returns/exchanges
Manage inventory
Help with marketing
Website maintenance
General Admin
Ok, general admin isn't really a highly specialized niche BUT if you have previous experience in an office job, this is the perfect place to start as a virtual assistant. It's probably not the most lucrative but administrative support is crucial to most businesses, and it's a straightforward way to market yourself to small business owners that need help.
There are many tasks that you can do as a general admin VA, including:
Managing calendars and schedule
Booking appointments
Making travel arrangements
File management
Data entry
Setting up spreadsheet
Pretty much every task that a general office assistant on site would do, except for bringing the coffee!
Content Production
If you love creating, curating, and editing videos or beautiful images, you could start a VA business as a content production creator.
Creating content is very time consuming, and most businesses do not have time to dedicate to this and will look to outsource these tasks. You can offer your services to help with:
Create graphics
Source photos
Take product pictures
Edit pictures
Create videos
Research content ideas
Finance
If you have any previous experience in finance and bookkeeping, this could be quite a lucrative Virtual Assistant niche for you to look into.
You could offer services like:
Bookkeeping
Invoice creation
Payments processing
Payroll
These are just some examples, there are many more services that you can offer!
If you want to know more about what you could offer, check out this list of over 150 services that a Virtual Assistant can offer to a client by downloading it here.
How to start a home-based virtual assistant business
Once you have decided which niche you want to work on, you will need to set up your virtual assistant business.
Some great reasons to start a VA business are:
It's quick to set up and affordable, especially if you already have the skills and equipment to do the work. You pretty much need a laptop or computer and a fast internet connection.
You don't need specific licenses or college degrees to get started.
You can create your own schedule and work as much or as little as you want.
But before you get started, you also need to be mindful of the cons of starting a new business as a virtual assistant:
Unless you already know someone that needs a VA, finding your first clients can be challenging.
You have to stay on top of current technology and trends in the services and industries you offer.
You will have to compete with overseas VA that can offer much cheaper rates. In order to offset this, you'll need to offer a higher level of service, and ideally niche down in something more specialized, that could require specific technical skills.
The 5 steps to start a virtual assistant business
1. Focus on your offer
By now, you know you can offer hundreds of services as a VA. You can do everything from writing, emailing, calendar management, bookkeeping, marketing, social media, and more. Focus on the skills you have and enjoy doing. There is no reason to spread yourself too thin, especially at the beginning, when you have a lot to learn!
2. Set up your business the right way
When you are starting out, you need to decide how you will run your business. You can set it up as a sole proprietor. This is a fast and easy way and doesn't require any special set-up. The only issue is that if anything happens to your business, you will put your personal asset at risk.
The other option is to set up an affordable LLC. This will protect your personal assets, like your home, if you ever get sued.
Before you start your business, you should seek professional advice to make sure you setting up your business the right way.
3. Create a website and social media presence
If you want to work remotely, you are going to have to sell yourself as an expert in online communication. The best way to do this is to create a website that shows what services you offer and your skills. Think about it as your "virtual" CV.
Your website will showcase what you can do to your potential clients, and it will play an important role in establishing your business.
Learn how to create a website with WordPress here.
Social media is also an important part of your business, but you don't have to be everywhere: learn where your potential clients hang out and master one or two social media platforms. Are they on Facebook? On Instagram? Become an expert and follow them to show them you understand their brand.
4. Find friends in your niche
Working from home can, from time to time, become a lonely job. You will always need a support group, someone that understands you and can help you by giving you advice, or simply share a rant with from time to time.
Look for Facebook groups and blogs that are in your niche.
Find a group of people that share your goals and work alongside them to build a successful business,
5. Make your clients happy & ask for feedback
Making your clients happy is the biggest asset to your business. Once you find your first client, do everything you can to deliver a top service.
A happy client might recommend you to other business owners they know, and you just need a handful of clients to make a full-time income as a virtual assistant!
Don't be afraid to ask for feedback. Ask your clients if there is anything you can improve on and take anything they say on board. Use every positive note as testimonials and ask your best clients if you can use them as referrals.
This will help you enormously to get more clients.
How to find work as a virtual assistant and get your first client
There are a lot of websites that offer jobs as a virtual assistant:
Most of these companies will advertise VA jobs and checking job offers there is a good place to start if you have little experience.
But the best way to find good clients and be paid what you are worth is to identify potential clients yourself, network with other VAs that might hear about potential jobs coming up and reach out to your personal connections to check if anyone is looking for help.
A real-life story: How Gina built a successful virtual assistant business from scratch in less than six months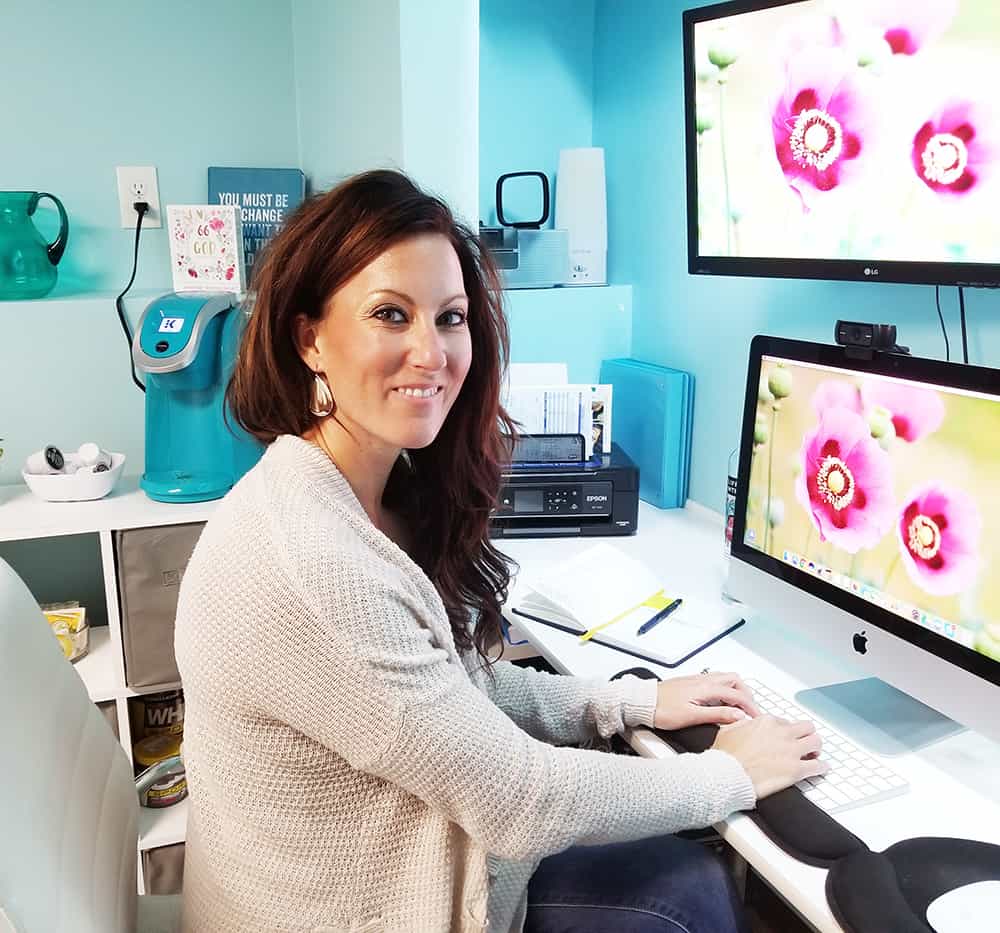 …while working full-time and being a mama.
Gina from Horkey Hand Book, a millennial mama to two precocious kiddos from Minnesota, is an awesome example of how you can set up a VA business!
A few years ago, she was working full-time in personal finance but was looking for a change. Within 6 months of working as a Virtual Assistant she was making $4,000 a month part-time while still having a job, and after 8 months she finally handed her notice and never looked back!
I asked Gina to share with us how she created an awesome lifestyle business that has given her the opportunity to do what she loves!
1. Why did you decide to start a business on the side, while working full-time?
I was the sole breadwinner as my husband had quit his job the year before to become a SAHD to our newborn and 1 1/2 year old.
Fast forward a year and I wanted to do something different after about a decade in the financial services industry – I couldn't up and quit and leave us penniless, so I started by side hustling in my "spare time" and socked the money I earned away.
Within 6 months I was making $4,000 per month as a virtual assistant and freelance writer and decided to put in my notice. I've been working online full-time since then and am still the sole income earner for our household.
2. How long did it take you to quit your full-time job since becoming a VA?
I started looking into this wonderful world of online business and VA work on April 15th, 2014. My last day of employment was around Christmas' time of that same year!
Technically I started my business in May, 2014, which means I had put in my notice within 8 months of starting!
3. What skills do you need to become a virtual assistant?
What I hear from clients over and over is that they're looking for someone that's:
Communicative
Highly-organized
A self-starter
And reliable
So while they're looking for people that can provide specific services, they're mainly looking for people with the above skills. As long as you're trainable, you've got a shot!
It's also really important that you are able to plan and strategize. After all, you are going to have to find clients, prioritize tasks that will generate revenues and organize your day in the most efficient way to get as much as possible done in as little time as you can.
You also need to have a computer (desktop or laptop, doesn't matter) and reliable internet. Don't worry about having any fancy programs or applications – most clients will give you access to their cloud-based tools and software programs that you need to complete your work for them.
4. What is the average salary for a virtual assistant?
From the little research that exists, the average North American virtual assistant earns between $35-50 per hour.
This is going to depend on your experience, skill-set, and areas of expertise.
The more specialized your services and the more experience you have, the more you can charge.
I've seen people in our community charge as little as $15 per hour and others earn more than $100 per hour (including myself). Ultimately it comes down to being really good at what you do and finding clients that value what you're offering them.
How quickly you start earning honestly depends on how quickly (and frequently) you start putting yourself out there for hire.
In my opinion, contracting and working virtually is the way of the future.
People (clients and virtual assistants alike) crave increased flexibility. And what better way to obtain it than to build a business and/or team virtually?
Clients (typically small business owners, entrepreneurs, etc.) aren't always looking to manage people or take on full-time help. Instead, they'd like to contract out for specific services they need help with. It makes it a win/win for both parties!
This gives you the opportunity to charge per job and not per hour, which can give you a much higher profit.
5. What's the best thing about being a VA?
Do I have to list just one? 😉
Here are my top 3:
I control my schedule and can work when and from wherever I want.
I've met and worked with the most interesting people – one of my clients just included me on a team trip to Prague last month!
I've learned SO many new skills – if I ever wanted to go back to Corporate America (I don't!), I could probably get hired by virtually any marketing department based on my current experience.
6. What is your number one piece of advice for someone who wants to learn how to become a virtual assistant?
You'll never know what you're capable of if you never try.
Don't think about what the worst case scenario could be – instead, think about what's the BEST POSSIBLE OUTCOME that can come from trying something new?
Why not YOU, why not NOW?
Becoming a virtual assistant can really change your life!
How can you get started?
If you are serious about becoming a Virtual Assistant, you are motivated, disciplined and have a desire to be self-employed, I know you'll love Gina's course 30 Days or Less to Virtual Assistant Success.
Many students end up getting hired by their first client before they finish the course.
Some students have the goal of bringing in a few hundred extra dollars each month, while others want to replace a six-figure salary.
Brea, for example, took the course in May 2017 and by July had her Virtual Assistant business up and running and she now earns over $4,000 working from home as a social media manager.
You can read more success stories here!
Are you ready to become a Virtual Assistant?
Invest in your future today! Don't listen to people that tell you that you can't have it all:
A happy life
A business that gives you money but also…
Time for yourself to do what you want
You just need to believe in yourself and start working for you!
---
READ ABOUT MORE GENIUS WORK-FROM-HOME IDEAS:
---
If you are interested in starting your own blog, have a look at my step-by-step guide! I will show you everything you need to do to start a successful money-making blog!
---
Check out all the best resources for your blog! I find all these resources so valuable and I am sure they will help you as much as they helped me.